WordPress Plugin available for Third Light
In this newsletter, we're announcing the availability of a free Third Light plugin for the popular WordPress content management system.
Third Light WordPress Plugin
Wordpress, the popular content management system, has a number of useful sets of tools to help produce content - but these tools do have some limitations, which can make managing images difficult; especially so when working with a team. Now you can use images directly from a feature-rich digital asset management system inside your WordPress CMS.
Third Light's WordPress plugin lets you insert images from a Third Light IMS server directly into the WordPress Editor; important features like search and resizing are built into the process so you can take advantage of the power of IMS, without leaving WordPress at any stage.
Video Overview of the Third Light WordPress Plugin
You can configure the module with set image formats and sizes, so whatever the source image type you can ensure it will fit in to your site content exactly as required. Combining this with simple cropping and editing tools means Third Light's plugin lets you easily fine-tune what the image is going to look like without having to edit it in third party software. This powerful feature is available for free in the latest version of IMS, and the plugin is open source.
---
How about Drupal, ExpressionEngine or other CMS plugins?
Third Light's Drupal plugin is available via Drupal.org (documentation here). If WordPress or Drupal are not your CMS of choice, why not let us know what your organisation uses? We have plans for more plugins for popular CMS platforms (and you can also use our generic Third Light Browser code if you want to build a plugin quickly).
Please remember to join our developer exchange if you are working on integrating with Third Light - we'd love to hear more!
Free Training Webinars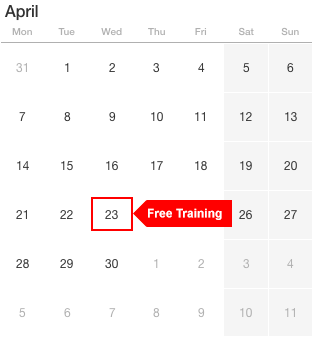 We offer a free web-based training session once a month which is open to all Third Light customers. Each session lasts around 90 minutes. If new staff have joined your company and you'd like them to be familiar with Third Light IMS, why not let us help you out?
Here are the dates of our next free training sessions:
Both training sessions are at 14:00 UTC. The local time at major locations is listed below:
London: 15:00 BST (UTC+1)
Berlin: 16:00 CET (UTC+2)
New York: 10:00 EDT (UTC-4)
San Francisco: 07:00 PDT (UTC-7)
Our trainer will take you on a 360° tour around the features of an Intelligent Media Server, based on an example business. The sessions are informal so you can ask any questions you like, and, because the seminars are open to all our customers, you will hear questions from other businesses which can be an interesting insight into a different way of working with your digital media.
Feedback and Referrals
We operate a referral scheme to reward any Third Light customer who directs a new client to us. If you know of a business that would benefit from using IMS, please make an introduction - we'll provide a period of free use on your account if they buy one of our products. Every feature of IMS is based on your ideas and feedback. We keep a thorough record of all feedback and aim to implement the features that are most requested as part of our development plans. Simply email [email protected] to send us your comments.
Third Light Ltd - The Digital Asset Management Specialists
---
DAM - Digital Asset Management Drupal Modules Newsletters Training WordPress