Why businesses need DAM - and the importance of a cloud-based solution
Marketers and creatives are increasingly overwhelmed by the amount of technology available to support their everyday activities - email marketing software, website CMS, marketing automation systems, social media management platforms, analytics tools, CRMs and graphics utilities. More recently, digital asset management systems or digital image libraries have also become key tools for marketers as well as designers and photographers.
Today, we catch up with Steve Harris, Third Light's Business Development Manager, who talks to us about the benefits of using digital asset management software and how more and more marketers are buying in to the use of digital media libraries not only for organizing their digital assets, but for managing workflows and processes too.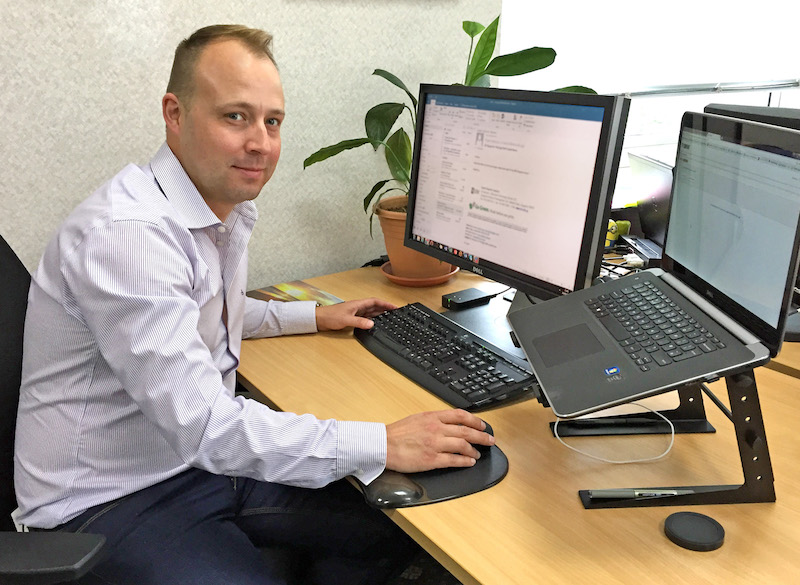 Q: Do your customers know they specifically need a digital asset management tool by the time they speak to you?
A: Most of the time, when a customer reaches me, they've already decided they need something to manage their digital assets or they're looking to replace a system that's not working properly or doesn't have the functionality required. For example, they may have graphics tools that enable them to edit media, but they don't have a way to share them easily with team members, or collaborate in a central location. Or they may have a central storage facility, but no way to simply edit their assets and then host them for use on websites. Another scenario may be that they struggle to send large media files via email, so end up using various file sharing sites where they lose track of what's gone where and to who and which image version is current. So it's up to me to identify the problems they're having and then demonstrate how our digital asset management tool can help.
Q: Are your customers ever completely new to digital asset management?
A: Sometimes customers are completely new to DAM and they need more explanation and guidance as to what the software can do. It's not unusual for people to show an element of surprise when they discover how versatile the software is, how intuitive it is to use and the extent of its capabilities. Something that enables them to manage, edit and share media in one central place as well as the ability to collaborate is sometimes a dream come true for some of the people I speak to. They often comment that the system looks familiar, and find it easy to orientate themselves quickly around the interface. Sometimes they say it feels like something they've used before which is great because that tells us they feel at home using our software. I think they're often really pleased to see how easy it is to manage users and permissions, based on their past experiences of other systems. As the system is fast people find they can get started with the basics really quickly with very little waiting around to get a trial available.
Q: What do experienced users of digital media libraries need to know?
A: For the more experienced customers, the more popular questions will be about how they can import existing collections of media, how they can label and tag assets, how they can find assets based on keyword searches, how do they collaborate and share assets, and a big one now is whether the software is cloud-based, which of course it can be.
Q: Are there any technical requirements that come into play?
A: It's really important to be cloud-based because it removes the overhead of managing their own infrastructure. It means that they get less downtime as the expectation is on us to maintain it and not them. The responsibility of having backup systems is on us too which is more cost-effective in terms of personnel and hardware and it fits with their overall IT cloud-based strategy. Everyone's generally wary of buying capital like hardware - over a few years, the cost will often be more, and budgets focus on the up-front cost.
Q: If you had one tip to share with a prospective new user of DAM software, what would it be?
A: I would encourage them to invest time in the basics of setting up the system and deciding how to use the software before involving the whole business as this will save a lot of time. By this I mean adopting an agreed way of working, so setting up some groups, user permissions and folders, and setting some rules about how to upload assets, how to tag assets etc. to ensure that media is easy to find. Otherwise you'll get everyone doing things differently, and the system won't be able to manage assets effectively and support the business as it should.
Click here to register for a free trial of Third Light's IMS software, or for any other questions just [email protected].
---
Consultancy DAM - Digital Asset Management Hints and Tips Success Stories