Updated iOS and MacOS upload tools
Great news for our loyal MacOS and iOS users - Third Light has released two new updates this month, both designed to give you the best upload experience on the latest Apple operating systems.
New MacOS Uploader
Firstly, we're pleased to announce the availability of our latest Third Light Uploader for MacOS. This is a maintenance update which includes performance streamlining (designing to improve throughput when uploading many small files). This update also includes improvements for international languages in filenames.

Note: In March 2015, Third Light IMS will start to prompt about upgrading from the old version at startup, so you'll be able to conveniently move up to the latest release. If you'd prefer to upgrade sooner, you can download the latest version here:
Download MacOS Third Light Uploader (DMG, 6.6MB)
Updated iOS Uploader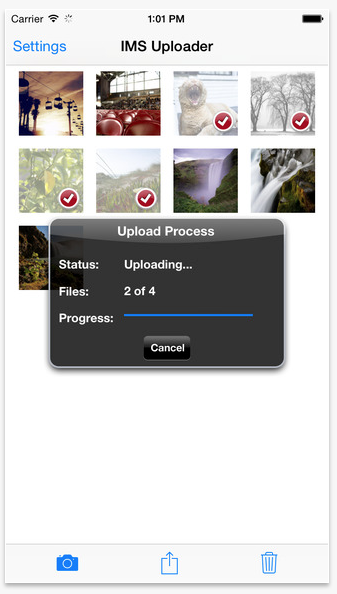 Next up, it's our mobile application for uploading photos from your iPhone or iPad. This app. was first released in 2012 and has been a huge success, in particular because it incorporates GPS tagging at the location where the device captures the photo. Since Third Light IMS v6 has built-in mapping support, this means you can send staff out on photo capture projects and have their uploads arrive back in your Third Light server, with their location easily browsable in a map, even before they return back to base.
The latest iOS uploader contains some significant fixes and improvements, so we recommend you update (via the App Store link on your device). Here are the changes made:
Built for iOS v8
Full retina support on both iPhone and iPad
Support for iPhone 6 and iPhone 6+ screen resolutions
Overall quality and stability improvements.
The iOS uploader is free of charge and available now in the iOS App Store. The latest version is v2.1.1.
---