Third Light Innovation Challenge
One of the reasons we all work at Third Light is because, fundamentally, we believe we have a great product. It's flexible and feature-rich, and the possibilities for it are endless.
By Nicola Aitken, Senior Back-End Developer
We're always keen to find untapped good ideas so, last month we decided to try something new at Third Light.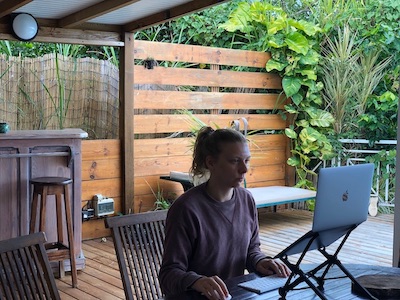 The whole company had two days to form teams and develop business cases and prototypes for some of our own ideas. We called it the Innovation Challenge.
There was one additional challenge involved. Typically, innovation workshops and hackathons take place in an office, but as Third Light continues to grow, we've also embraced new ways of working and have hired remote workers. There are now several of us who have never spent more than a few weeks in the office. This meant we needed to run the whole two-day event online. Here's how we did it!
Before the event - get teams and ideas together
We really wanted people to be inspired to work outside of their usual teams, and since not all of us were able to chat about ideas and recruit teammates around the water cooler, we created a Trello board for it. Soon we had a boatload of ideas, and people began adding themselves to various different projects.
During the event - check in, work hard
On the day of the challenge, after a quick reminder via a video call of what we all needed to produce (a pitch, a video demo and a business case), and how we would be judged (creativity, commercial potential, teamwork, technical capability and presentation), we all set to work.
From here, the next two days were a blur. I was working in a team of two with our Commercial Director, Roland. We discussed our initial thoughts and strategy (as a developer, I would focus on building a prototype for our idea, while Roland looked after the pitch as business case). We then met up virtually every couple of hours to see how we were both getting along.
By the end of the first day, we had produced a partially working prototype, and a lot of notes about the market potential of our idea.
On the second day, after a bit more polishing, we combined our work and wrestled with video editing to produce a video demo with a voice over, getting our work uploaded to Chorus just before the deadline.
The finale - Pitch time
Each team was allowed just five minutes to make their pitch, which had to include their video demo. We had no wi-fi catastrophes, luckily, and so the pitches mostly went smoothly. The presentations varied widely - some teams tried giving pitches which were entirely recorded in advance, others did live voiceovers on recorded video, and others went for more traditional PowerPoint presentations, sometimes with multiple presenters.
But whichever form the presentations took, there was one consistent theme. The standard of what was produced was excellent. We were all blown away by what our colleagues had managed to produce in such a short timeframe.
After the pitch session, voting opened. We had the weekend to reflect on the pitches and review the business cases, before voting for our favorite projects according to the judging criteria, before the winners were announced the following Monday.
So, after the success of our Innovation Challenge, here are my top tips for remote innovation days:
Have a good toolkit
It's essential to sort out the tools you are using in advance. These were the ones we found to be indispensable:
Zoom - the most reliable video call software we have found.
Slack - we used an #innovation-challenge Slack channel as our main way of communicating challenge announcements and reminders.
Trello - a great place to coordinate teams and ideas.
iMovie - for producing the demos and presentations.
Chorus - as a shared place to upload and store our business cases and pitches.
Diversify your teams
One of the best things about the challenge is that we made an effort to work with people outside of our immediate teams. It was an incredible way to build new connections and foster company spirit, not to mention produce some fascinating ideas.
Record everything
It was important to us that everybody in the whole company could participate fully in the Challenge. By doing things like making a recording of the screen pitches, then uploading them to Chorus, and having a long voting window, we made sure everybody got to fully participate, regardless of their other commitments.
Be clear about what is involved
It's important to be as specific as possible about what each team should produce and how the projects will be judged.
For Third Light, the Innovation Challenge was a big success, simply because:
We worked with people who we don't normally get the chance to work with, confirming that throughout the company Third Lighters are dedicated, innovative and collaborative.
We produced some great projects. Some of which will be coming to Chorus in the future.
We had the freedom and autonomy to work on problems we find really interesting.
And so, I for one, can't wait to do something like this again.
---