The rising requirements for media storage and the need to plan ahead
The first digital camera prototype actually appeared in 1975, and marked the start of a relatively swift journey into the world of digital media. Today, almost all of us snap away on our digital devices, capturing everything from our Sunday lunch to major life and even global events. In our personal lives, and at work, digital media is at the heart of everything we do. We capture, we save, we share, we comment, and we use digital media to communicate in our increasingly digital world.
The proliferation of image taking is made easy not only because of the devices we use, but because there is no cost attached to taking the pictures in the first place – no costly film or processing. Not only is it easy to create, digital media is easy to share and consume, as we can view and play on our own devices, without the need for expensive hardware and specialist equipment.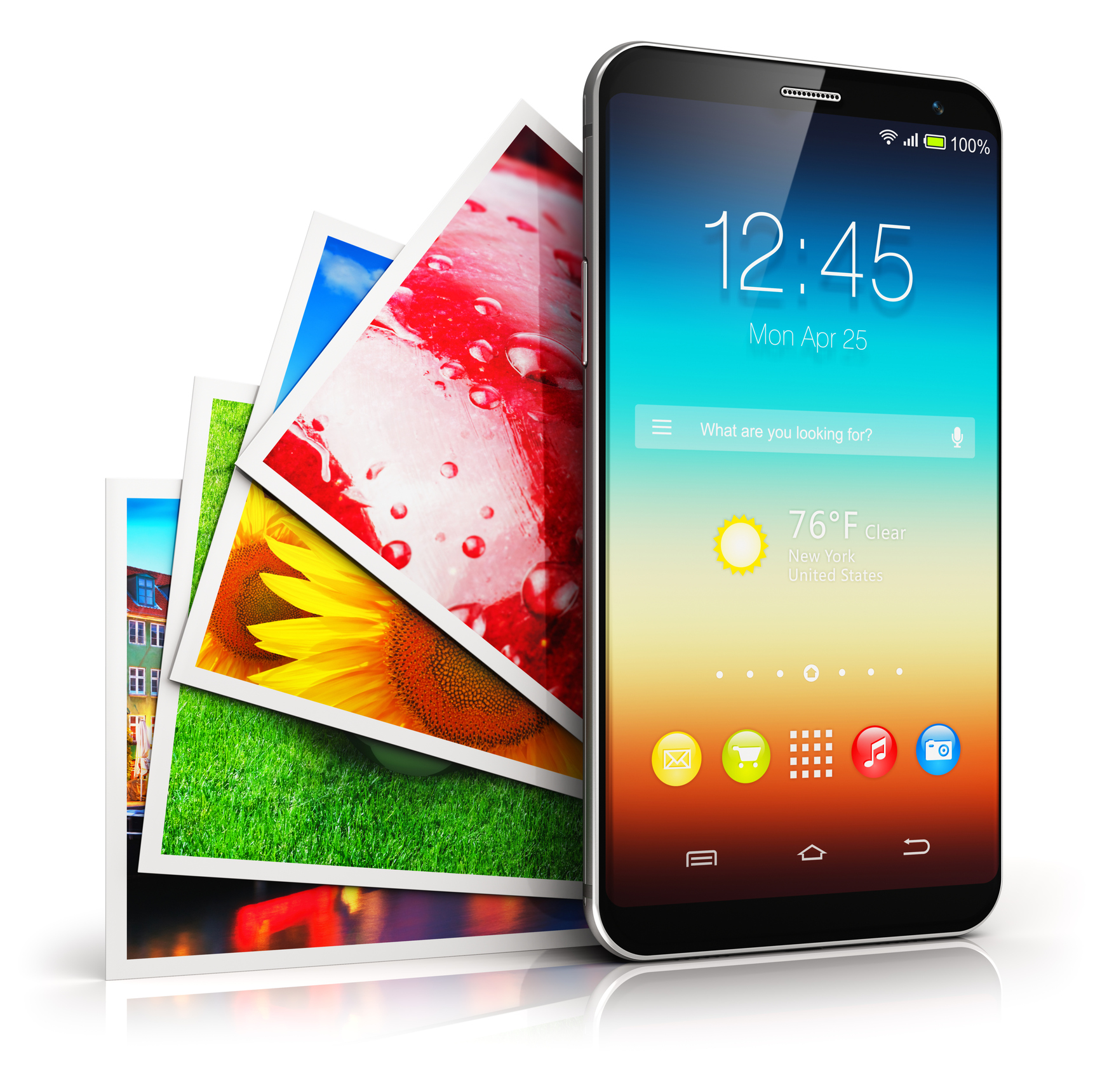 Smartphones crossed the 2 billion mark in 2014 and are expected to reach 4.6 billion by 2019, making it easier for consumers to create and access images, music and video content on the go. Deloitte Global reports that in the 1990s about 80 billion digital photos were taken every year, and estimated that in 2016, 2.5 trillion photos were shared or stored online – roughly 31 times the volume. Deloitte also note that the average resolution, as measured in megapixels (MP), of smartphones on sale increased from 2.4 MP in 2007 to 9 MP in 2015 – a figure that will inevitably keep on rising. The expected network impact of all this amounted to about 3.5 exabytes in 2016, a 20% increase over the previous year.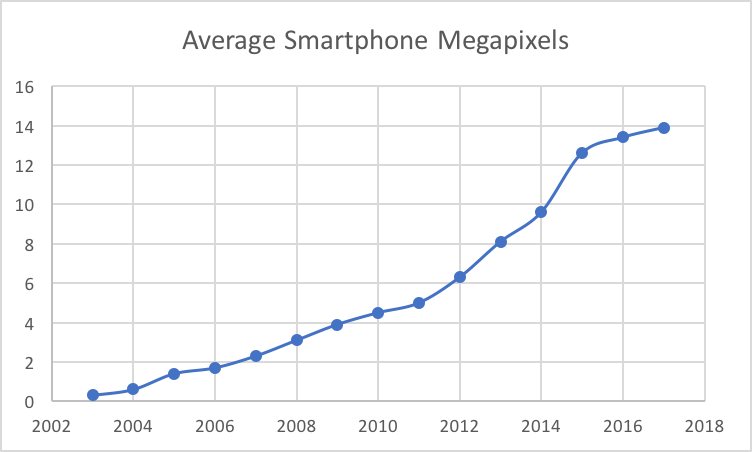 Source: GSM Arena, October 2017
Video, volume and quality drive increase in storage requirements
It's not just the number of images we take that has had an impact on the storage we all need. Gains in camera capture quality and megapixels have increased dramatically in recent years, enabling us to take and view high resolution pictures on our mobile devices. In fact, high resolution screens are themselves a driver for the expectation of high resolution imagery. The ability to take video has also impacted the amount of space we need to house all of our experiences, as we record concerts, baby's first steps, demonstrations, and so on. Video has become a crucial business tool too, as we increasingly use recorded webinars, product promos, adverts, how-to guides, interviews and virtual tours to sell our products and services.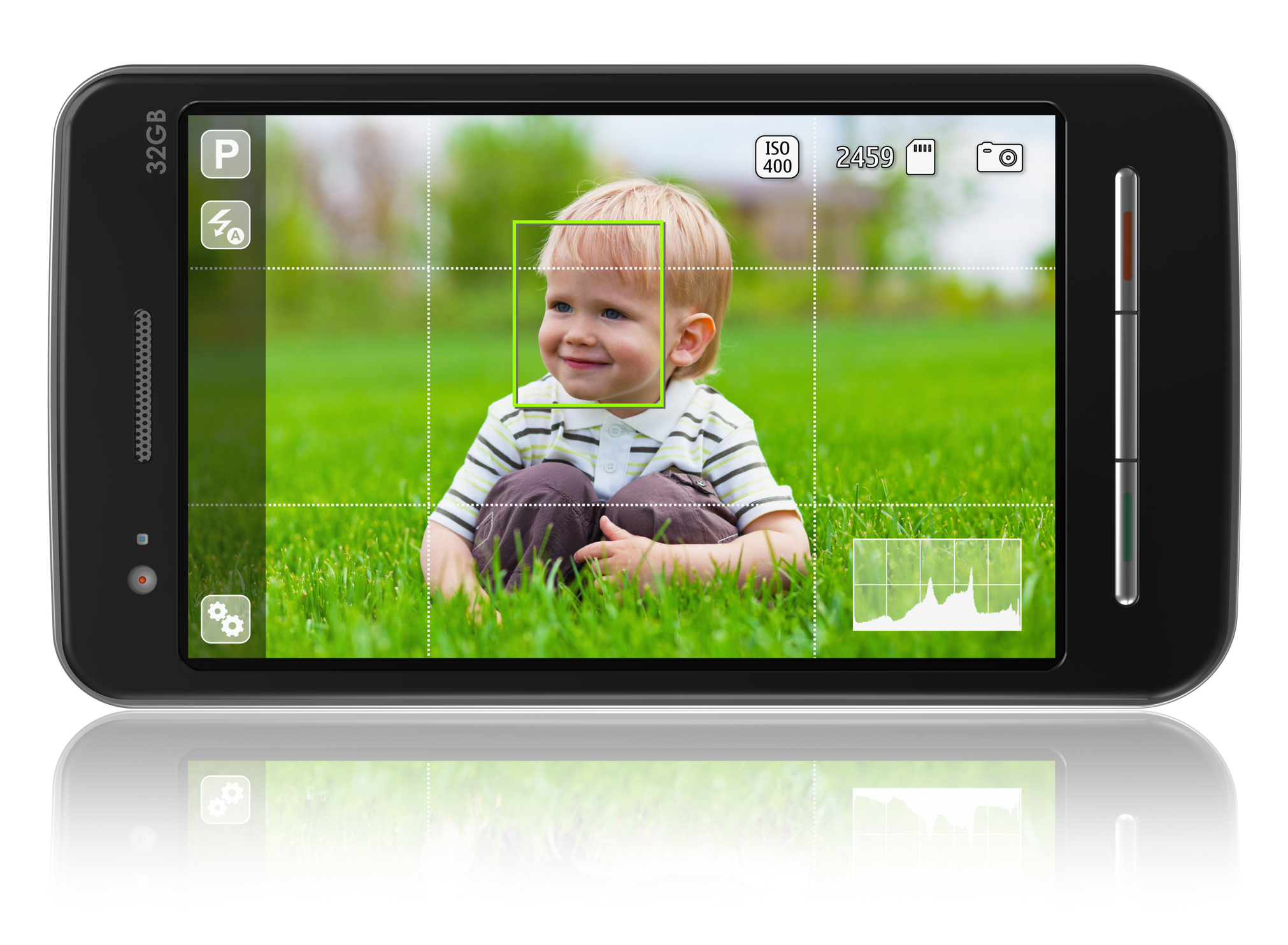 Media storage for the future – planning ahead
If you were asked five years ago how much storage you think you needed, your answer would probably be very different to the one you'd give today. With all the developments that have happened in recent years, you're likely to need a substantial amount of storage for your digital media, both in your personal life and your work life. It would make sense then, that if you're effectively planning ahead, you'll make allowances for those storage demands to continue to increase, as your media collections inevitably grow. Taking advantage of free online storage accounts may seem like a good idea in the present, but will your decision turn out to be the most cost-effective in the long run? You'll quickly notice how limited your free space really is when you start uploading larger files, video and music, and then you might be tied in to fairly substantial payment plan upgrades. Many vendors have these lock-in contracts, or clauses that yield your private information to large international businesses. Many also lack the security and privacy that a paid service might offer, so make sure you've read the small print before signing up for something that initially looks too good to be true, especially if you're making that decision on behalf of a business!
Steve Harris is the Business Development Manager at Third Light Ltd, and comments:
"It doesn't feel long ago that talking in terms of gigabytes was the norm; now most of our customers start talking about an entry point in the measure of terabytes and often anticipate their storage needs will ramp up considerably during their first year of using a digital media library, particularly when video is being used. What's considered to be the 'standard' in terms of acceptable quality is now really quite high. We have high resolution screens on all our devices and in both the workplace and at home our expectations constantly rise with every gain in technology. We are focused on the changing demands for our clients and we make sure that encompasses the challenge of storage requirements and future planning, with the guarantee of security."
If you'd like to know more about Third Light's digital media library, and how it can help your business comply with data protection regulations, you can find out more at www.thirdlight.com . or just [email protected] . Or if you haven't tried our digital media library yet, sign-up today for a 30-day free trial.
---