SharePoint Module - beta release
Content Management System (CMS) plugins for Third Light are extremely effective upgrades if you plan to use your Third Light DAM to power the images on your site. We are pleased to announce the availability of our Sharepoint module in 2015.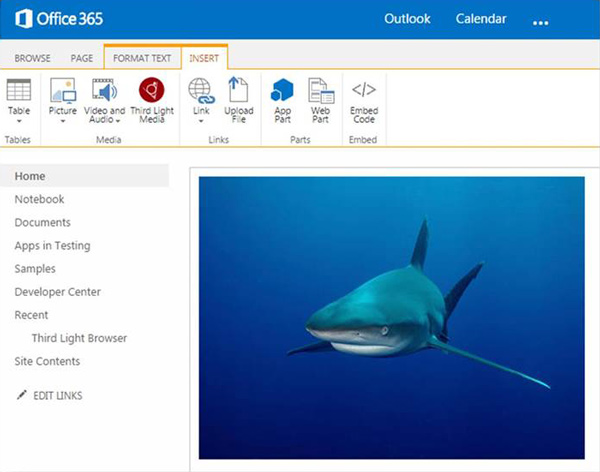 We realise that ready-made plugins for popular packages save a lot of time and make integration much simpler for commonplace needs. This is why Third Light comes with plugins for WordPress, Drupal and Syzweb. We're excited to announce our next CMS module is coming soon!
In early 2015 we'll be releasing a SharePoint module, suitable for use with Office 365 services. Our Sharepoint module will offer a very similar set of features to the Drupal and WordPress modules, making Third Light IMS into powerful alternative image library which you can easily access when you're editing content.
If you would like to be considered as a beta tester for this new module, and if you are an existing Third Light IMS Enterprise license holder, please drop us a note via [email protected] Thank you for your interest!
---
In case you missed it, do check out the excellent write up of our Drupal module by Phil Norton at Access Advertising. Phil integrated Third Light into BAFTA's Drupal web site, and wrote a blog post of his experiences here:
http://www.accessadvertising.co.uk/blog/2014/08/digital-asset-management-in-drupal-creating-a-third-light-integration
The SharePoint logo is a registered trademark of Microsoft, Inc.
---