Setting Up Quick Downloads
Download categories are a powerful and fast way for users to download images at a pre-defined size and format from your IMS library. This can significantly reduce the effort involved in preparing downloads, as users can access images in a pre-defined format and size without the need for third party software or specialist training.
Downloads can be refined to your favourite choices using our Quick Downloads feature. This lets you prioritise regularly-used categories to appear inside the download button itself.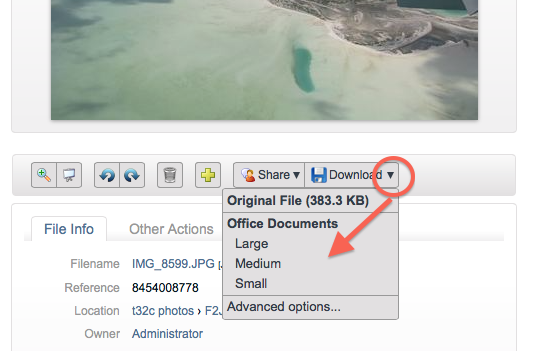 Any administrator can set up Quick Downloads. Simply go to Configuration and then Download Categories. Select the download category you want to make into a Quick Download, and tick the "Show in quick download list option".
Now, when the user selects the quick download option, they are given the option to download using the formats in the category selected. Don't forget, if the source image is too small for a download size, IMS will automatically hide that format option.
How To Set-Up Quick Downloads (video)
---
DAM - Digital Asset Management Digital Workflow Hints and Tips