New possibilities for remote marketing
Granted, we have no way of knowing how COVID-19 will affect the future and leaders have had limited choices when weighing up the value of remote working with a global pandemic revealing itself in the background. However, as events play out - and in the meantime offices settle into new patterns and processes that suit their specific requirements - many organizations may well come to discover that remote working might be beneficial for more than just emergencies.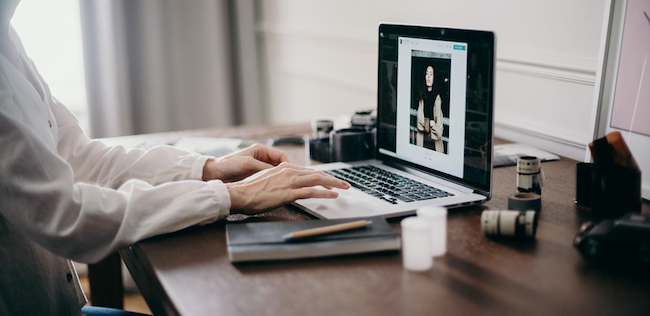 The average UK daily commute is 59 minutes and 52 in the US. As employees struggle to balance life with work, flexibility of location (and often hours) becomes an alluring proposition for potential employees. A survey of knowledge-based workers by the makers of app-connectivity tool Zapier found just more than a quarter - 26% - of respondents have left a job for one that allows remote working. Provided the 'what', the 'why' and the 'when' are supplied to team members, lack of distractions can mean improved output; 42% said they were more productive when working at home.
Our imaginations are barely keeping up with the possibilities for home working. While such a rapid shift of workspace would have been unthinkable even a decade ago, modern digital platforms and systems now replicate every area of 'office' activity bar the water cooler encounter. Conversations flow project-by-project on Slack and face-to-face via Zoom; Dropbox and Google Drive provide universally accessible 'cloud' storage for files; project management platforms such as Trello and Asana provide teams with virtual pinboards that flip to calendars at the click of a mouse.
Marketers, most of whom already have experience in commissioning some kind of content from external providers via one or more of these platforms, could be considered ahead of the curve in this respect. And they're still forging ahead; a survey of more than 2,200 marketers conducted by Econsultancy and Marketing Week found 91% of UK and 87% of US marketers predict a rise in the use of online systems, despite a background of trepidation regarding adjusted budgets for the rest of this year.
The same survey did report concerns regarding a potential drop in quality for creative collaboration thanks to reduced physical proximity - 71% in UK marketers and 67% in the US.However, that missing water cooler opportunity mentioned above could be addressed if employers apply their core values early on when rolling out new ways of working.
Shaping and communicating an organization's culture and evolved processes, including mental and physical boundaries for employee wellbeing, should at the very least mitigate some of these concerns. And in terms of tools to achieve this, a fully configurable digital marketing asset workspace such as Chorus provides multiple spaces, which are like virtual departments, for real-time creative consultation and collaboration.
Integrating with countless other platforms and apps for seamless transitions and fast sharing, this intuitive, universally accessible platform drives consistent brand expression - via both external and internal users. This frees marketers from the repetitive brand management conversations that divert energy and time from more strategic problem-solving, especially in the current climate.
No one in the business world was ever unaware of the long-term benefits of automation but there are never other, more immediate demands on administrative and strategic resources - until now, when remote working has become a short-term solution.
Ultimately, as a global workforce we currently have limited choice over how and where we can work. But with the application of a little strategy and some cutting-edge technology, we can challenge long-held convictions and test previous restrictions while we wait for the disruption and uncertainty to clear.
To find out more about how a solution like Chorus could help your organization manage digital media while working remotely, talk to us about a guided tour, just [email protected].
---