Case Study: Moving to metadata – Concordia Publishing House
It's useful to see how a big project can be tackled systematically, and to understand how digital media libraries work in large project. Six months into a Third Light implementation, the Concordia Publishing House team shares its experience of uploading the first 2,000 digital files into its new media library. How are they getting on?
Concordia Publishing House (CPH) is a 146-year-old business that produces books, curriculum materials, e-books, and video products to support the teachings of Lutheran churches and schools across the United States and 75 other countries. It is responsible for more than 8,000 unique products and services, and has sold more than 60 million Arch Books children's titles.
While the lion's share of the CPH business is still grounded in print products, the company knows that in five years, customer demand for online and digital content will be shaping their business model. To proactively address this trend, CPH has committed to centralizing its digital assets - all of its illustrations, photographs, text, and video files - in a digital media library.

Following months of market research by a team of six senior design and editorial staff, CPH chose a hosted Third Light Enterprise Edition package for their project.
"Third Light had some fantastic search functionality and search features that really resonated with our design group," says CPH Executive Director of Production Control and Quality Systems, Karen Capps. "The price point was definitely right, and a hosted solution was particularly important to us."
As project manager of the software selection and implementation, Karen has overseen the integration of Third Light into the CPH environment. Six months after purchasing the product, we asked her how Concordia Publishing House is working with its new library:
Until now, where has Concordia Publishing House stored its digital files?
Karen: Nowhere searchable! CPH utilises an SQL-based share drive system for our production processes, which means that all of our assets – almost one million – are stored in a hierarchical system of folders. Assets are filed according to the project they relate to, often alongside the InDesign files for the book or publication they were used in.
If one of our authors or designers wants to use an existing image – for example, an illustration of Jesus feeding the five thousand – they have to remember which publication they saw it in, locate the folder for that project, and navigate through hundreds of images to isolate the one they want.
What has your Third Light journey looked like so far?
Karen: We installed our Third Light software in late January of this year (2015), and really kicked off the implementation after our training in February. We've been loading assets into the system now for almost three months.
We're doing a phased implementation of the Third Light system, and we're being very purposeful about what content we put into it. We're starting heavily with graphics – illustrations and photographs – because that's where we have a huge amount of content that we could be better leveraging. As a religious publishing company, we have a lot of assets that can be readily repurposed – the story of Jesus feeding the five thousand doesn't change.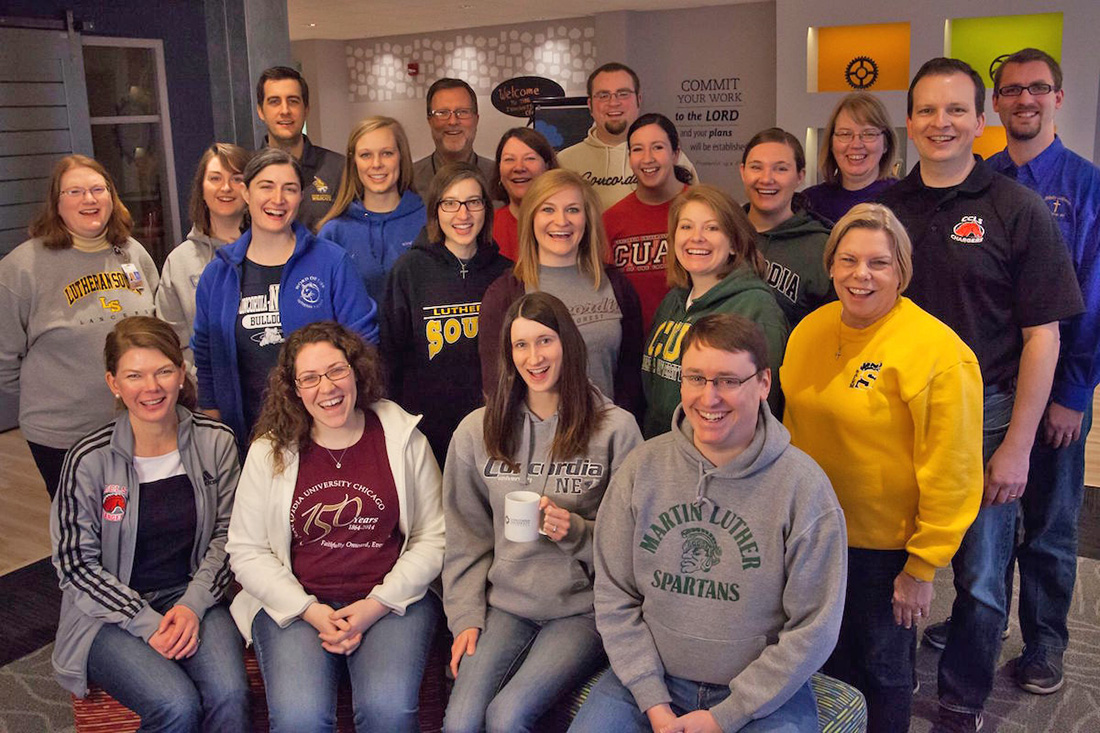 We haven't rolled out the Third Light system organization-wide yet – it's a corporate goal to have it implemented fully by the end of August.
"We're loading up the 2,000 most important assets we can find. Just like when you go to the grocery store you have to have the essential milk, eggs, and bread in your cart, we're uploading our essential 2,000 files."
After that, we expect that it will take us months, maybe even a year, to upload all the assets that are really valuable to us as an organization. We're estimating 10,000 by the end of the year, and anywhere up to 400,000 in the years following.
How did you approach your Third Light implementation?
Karen: Our first Third Light training seminars were really helpful to our understanding of what the Third Light software can do. Martin, who conducted our training, helped us think about the business decisions and processes we might take into consideration, and we got a tremendous amount of value out of that. The training was also recorded, which has been enormously helpful, as we have continued to revisit those recorded videos over the following months.
After the training, we took a step back and said, "Okay, this is what the Third Light system can do. What do we want to do?" Like with any new computer system; when you buy a new PC, you decide what your folder structure looks like, what your folder names will be – you decide everything about your workflow. At Concordia Publishing House, we call this process the 'writing of the business rules', and that's where we are now.
How did Third Light assist in your adoption of the software?
"The Third Light folks were really generous with us with regards to setting up a Test Site and leaving it out there for us for far longer than they normally would. We tested file folder structures, trialled metadata systems, and played with each configuration for three or four weeks. Users from various teams uploaded and downloaded images, graphics, videos, and audio assets, and together we tried to find what worked for us as an organization."
We're probably in what I would call our third iteration of changes to our metadata rules: balancing the needs of how valuable each piece of metadata information is, against the time it takes to add. The actual uploading of files into the Third Light system is fast, but the decisions about our metadata conventions take time. We've challenged ourselves, and we've definitely enjoyed some healthy debate.
What has been the greatest challenge to arise during your implementation?
Karen: We've been so used to having to drill down into a hierarchical system of folders to find our files that the concept of searching with metadata was completely foreign to us. With Third Light, a file's metadata is now critically important, but where you stick the file no longer matters. We struggled to get used to thinking differently. In the end, we framed it as thinking less like performing a folder search, and more like doing a Google search.
What is your long-term vision for Third Light's integration with CPH workflows?
Karen: The Third Light search feature is very robust, and when we have all of our features on, it will allow us to even search within texts, which is going to be very valuable for repurposing content as well as images. We think the software might even save us more time in the editorial process than in design, but we've yet to see how this plays out.
Ultimately, Third Light will be our corporate-wide digital asset management system, with upwards of 200 users in it. When the implementation is complete, we'll look at doing a CMS integration with Third Light. Then we can start using authoring tools to publish materials for print, the web, and for all sorts of electronic output. This Third Light implementation is an important step in the path for us, but it's by no means the end.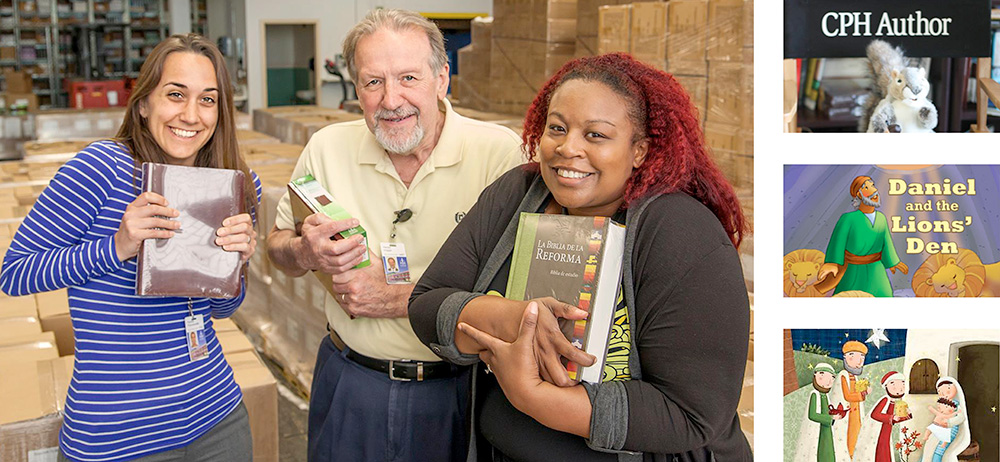 What advice do you have for other organizations approaching a DAM implementation?
Karen: Concordia Publishing House is a very process-based organization. I think being systematic with this kind of implementation really does pay off. You also have to bring the right people to your team; people who will be committed to making your metadata systems as good as they possibly can be.
Third Light thanks Karen Capps for her time and generosity in providing feedback for this case study.
See the work of Concordia Publishing House here
---