Marketing community comes together to help marketers thrive in current crisis
In the face of the current global situation, businesses and brands are under a huge amount of pressure to take action and come up with fast and innovative initiatives to deal with the crisis. Marketing teams, in particular, are feeling the strain of having to quickly develop and deliver strategies for their organizations that they hope will have a positive impact on business, despite the future being so uncertain.
But "where there is a will there is a way" - or in the current situation, where there is a challenge there is an opportunity. That is the exact thinking behind a movement that is happening right now in the UK amongst marketers, spearheaded by Joe Glover from The Marketing Meetup (TMM).
The Marketing Meetup was founded by Joe in Cambridge, England, and is a community of marketers brought together by the common objectives of wanting to learn and meet one another. The Marketing Meetup is enjoyed by community members for its laid back, inclusive, and positive style. Now in 14 locations around the UK and USA, it delivers monthly events, workshops, podcasts, and many other initiatives.
Like many other event organizers, Joe Glover has had to quickly re-think and reorganize his plans to be able to continue delivering the unique experience of the Marketing Meetup to its members in a virtual way. He is working on some innovative virtual initiatives but also wants to make sure they still feel personal, laid-back and have the same positive vibe as his in-person events.
To drive his plans forward, Joe is inviting leading experts from around the world to provide their expertise to marketers in an online format and has launched a new series of webinars, conversation clubs and workshops. His aim is to help them cope and thrive in the current crisis, while working remotely or self-isolating.
Joe, comments:
"10 days ago, we cancelled all the upcoming The Marketing Meetup events. That's 14 events a month for however long this goes on for. My first reaction was being scared - I'm a first-time business owner and a lot of our revenue is tied into events. My second reaction, some days later, was to do something about it. With a rush of blood to the head, I asked some of the world's greatest marketing minds to deliver an online webinar or Q&A to our community. And you know what... they said yes - I feel like there are a lot of people out there looking for ways to support each other, and while marketing talks won't change today's reality, they provide a degree of normality and comfort to those stuck in their homes."

"The Marketing Meetup events had a whole lot of momentum before - so I'm just proud to say by trying something different, we're also seeing a whole lot of traction."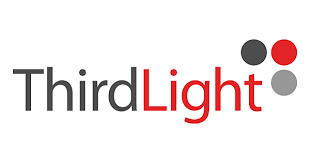 For over 18 years Third Light has worked with marketers in brands and organizations around the world to help them overcome the difficult challenges associated with managing an increasing amount of digital media. At a time when productivity needs to be balanced with the well-being of marketers working in unprecedented circumstances, Third Light is committed to continue supporting the Marketing Meetup community and all marketers around the world, providing expertise, guidance and a team of people to help them navigate the uncertainty of the path ahead.
Michael Wells, Third Light's Founder and Managing Director, comments:
"My heart goes out to everyone who is facing the uncertainty caused by the virus. We're doing everything we can for our staff, our suppliers and our marketing community, thanks to Joe. We're also trying to help our customers in any practical way possible. The most obvious thing we can do right now is help out with our remote working and collaboration tools, which are integral to Chorus. These are tools we've developed over many years, but their purpose is suddenly extremely important to the economy in 2020."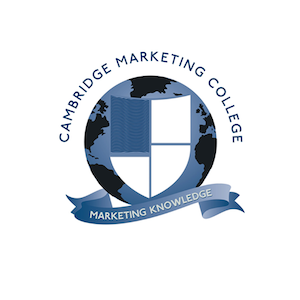 Cambridge Marketing College, another partner of the Marketing MeetUp, has for the last 28 years worked with marketing and PR professionals across all sectors including private, public and not-for-profit organisations to develop their skills and capabilities. They have grown to become an international expert provider of marketing and PR knowledge, skills and development. With a faculty of 49 tutors, who are all practitioners themselves, they have helped over 8,000 professionals, through their qualifications, corporate in-house training and apprenticeships, enhance their careers.
Kiran Kapur, CEO, Cambridge Marketing College, says:
"We are delighted to support Joe and the MeetUp team in their innovative plans for virtual network. Encouraging communication is going to be vital in our strange new world."

ContentCal, a UK-based content marketing software is also one of The Marketing MeetUp's national partners. Recognized as one of the fastest-growing companies in the content marketing software industry, ContentCal has grown to be used by 35,000 companies in 140 countries in just 3 years.
Andy Lambert, Director of Growth at ContentCal, comments:
"Being part of the marketing community in the UK is critical to us at ContentCal. As a marketer or business owner, you can never stop learning. Despite there being lots of events out there, I've not experienced anything like the Marketing Meetup. Joe is the physical embodiment of trust, empathy and a desire to truly put the community first. The move to virtual events is one I'm hugely excited about, as the reach of this incredibly supportive community and thought-provoking content is no longer bounded by physical location. We're thrilled to be partnered with The Marketing Meetup to continue to deliver value to the marketing community."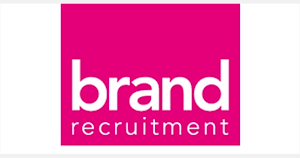 Brand Recruitment, a well-known marketing recruitment specialist in the UK founded in 2005, is also one of The Marketing MeetUp's partners in the UK. Its mission has always been to provide agile marketing recruitment solutions right across the marketing, PR and communication industries for the last fifteen years. Brand Recruitment attracts the very best candidates and clients alike through such partnerships as with The Marketing MeetUp.
Brand Recruitment's Managing Director, Dominic Phipps, says:
"We will always support The Marketing MeetUp in any way necessary, as it's a great learning space and something absolutely essential for marketers in times of isolation. It's a period of unparalleled uncertainly for many, but as the community across marketing, we've all got the power to do some 'good' in the coming weeks. It's times like these when the true intentions of a business will be shown, especially with regards to the support they can give to their customer base, and the wider communities. Brand have deployed a number of free marketing recruitment campaigns for the UK's charities which are hardest hit by the virus, helping those charities maintain their already stretched operations. We've also fielded over two hundred support calls with candidates hit by redundancy. Across marketing, we will always be here to support our partners in any way possible and wholeheartedly support the decision to move The Marketing Meetup events to the online format where it's needed the most."
---