How Chorus gives social media teams time to think
Social media teams have to be responsive and consistent - but keeping effective, good quality media flowing across multiple platforms doesn't always leave breathing space for strategic work. Here's how Chorus automates the digital content management chores that can eat up your time.
Running a social media function isn't the piece of cake non-social media people might think it is. From making sure posts are fresh, relevant and consistent to staying on top of user comments and conversations, social media marketers could be forgiven for feeling as if they're running a newsroom crossed with a customer service phonebank.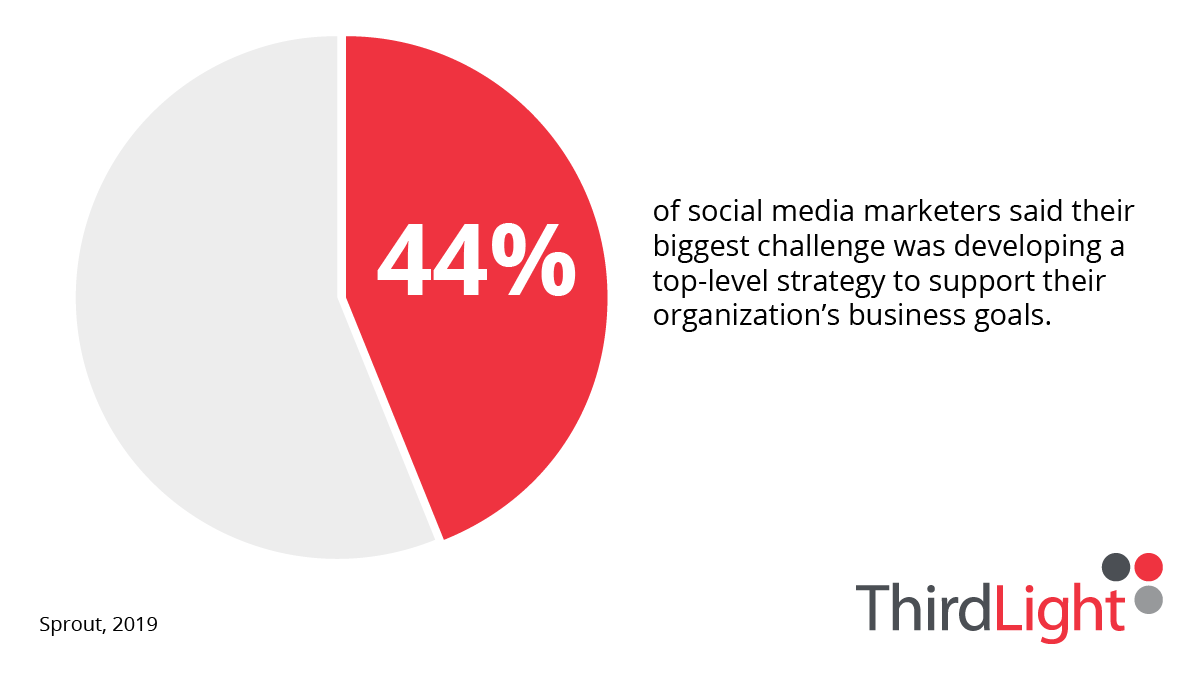 If this sounds like you, rest assured you're not alone. Last year, in a survey of social media marketers by Sprout, nearly half - 44%, to be precise -; said that their biggest challenge was developing a top-level strategy to support their organization's business goals. Factor in this year's pandemic, where you've had to act fast on things you simply couldn't anticipate, and unplanned-for home working setups, where coordinating globally distributed social teams now involves individually distributed workers, and that challenge becomes even harder.
Let's automate!
In order to get the necessary time for strategic, creative and responsive thinking and publish a stream of on-brand, on-message content that delivers on its investments, a social media team needs digital tools that graft away in the background on the daily grind of content production. Chorus, our digital asset management software, has been designed to do just that for marketing and creative teams. It's packed with image editing and workflow management features that automate many of the time-eaters that get in the way of your bigger picture.
A Chorus space is what transforms a distributed workforce into a team, no matter where everyone's working from.
Time-eater #1: sharing raw content
Your social team might be scattered across the world, or not even work within your organization - so the task of making sure everyone has the right files to work with often multiplies into individual email responses to requests for files or storage locations. You don't want your valuable original hi-res images in mass circulation, but you've been repeatedly loading the same image to a transfer site all week.
Meanwhile, your IT department is struggling to manage a close-to-capacity email server and team have spent too long hunting for these files before coming to you. Wouldn't it be great if they could help themselves, with no risk of accessing other materials they shouldn't? That's where Chorus's spaces come in. Serving as virtual, secure 'zones' for teams, they can be configured to match the exact roles and workflows of your team, in-house or out-of-house, with its own labels and keywords. A space is what transforms a distributed workforce into a team, no matter where everyone's working from.
A separate space for your social team means they can operate freely within its boundaries, helping themselves to the organizational files you've left there, tagged and searchable. They can see the images or video that are approved for publishing and key details such as shelf life or consent records.
Time-eater #2: editing content
Each time an image goes from one pair of hands to another for editing, precious minutes fall through the cracks - and pile up very quickly. Every image crop, color conversion or file format change carried out by a highly skilled designer means they have less space for the creative work that makes your organization stand out. And if social teams do the work themselves, they end up utilizing a tiny amount of the specialist features of a bunch of costly software subscriptions to do so.
With Chorus's built-in editing tools, every single user can download the exact image they need, ready to publish right away. They can change CMYK to RGB and make efficient PNGs and JPEGs from Photoshop files and crop - manually, or using a menu of pre-set ratio/colourspace/format options configured to suit your specific needs, from Instagram squares and LinkedIn header banners to your own website's key components.
To save even more of the time spent switching between small jobs, Chorus's derivatives tool - which makes and stores virtual variants of the same source file - lets teams add bulk-edited, pre-approved images to a social team's space, ready for immediate use or business-as-usual mass-scheduled posting.

Time-eater #3: approving content
Is this crop okay? Have I chosen the best image? Am I allowed to use this image again? Do I have final sign-off? This many different questions - and accompanying files - clogging your inbox can be distracting, not to mention hard to get through in time.
Chorus's workflow dashboard coordinates every aspect of pre- and post-production conversations, gathering permissions and usage requests, notifying approvers with instant links to the content in question and releasing files to requesters the very second the 'approve' button has been clicked.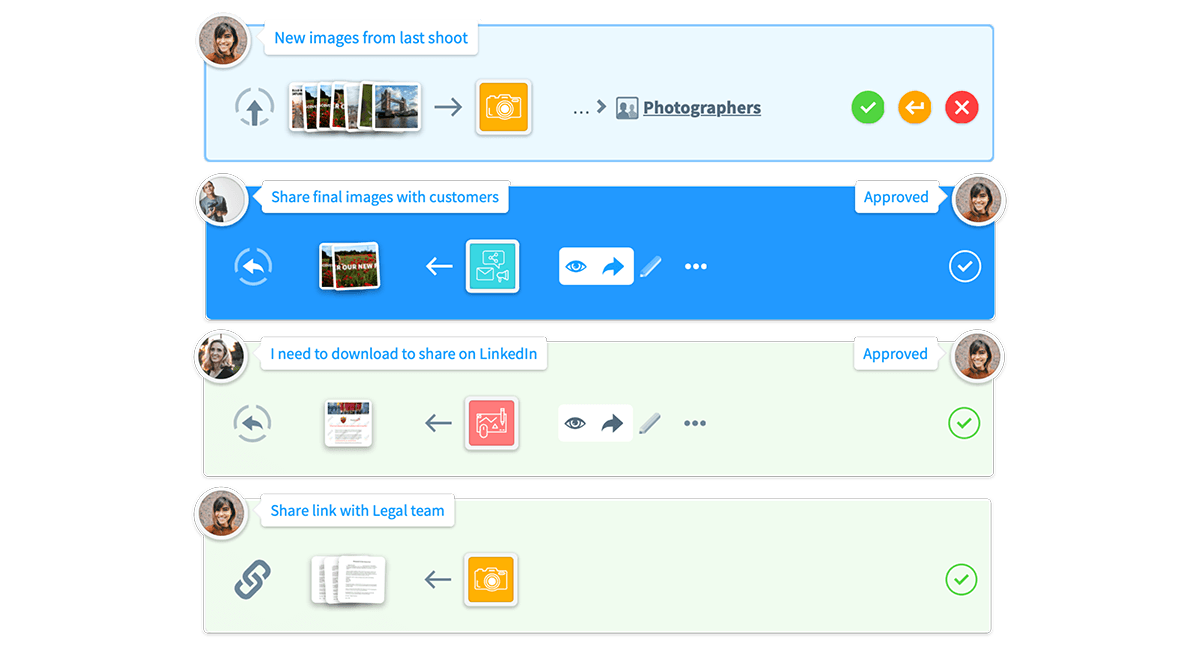 If the problems we've talked about here sound familiar, we'd love to talk to you about the intelligent solutions you'll discover when using Chorus. Just [email protected] - we're always happy to help.
Would you like to experience Chorus for yourself? We're offering a free 30-day trial so you can see its powerful, next-generation features in the best possible context: in action on your own projects.
Author: Edie Mullen
---