How To: Get your backups under control
Taking backups is a high priority for any business. It is one thing to have a copy of your data, but another to restore it to use. Our approach to this problem is to offer a module that allows you to run two digital asset management sites and keep them in perfect synchronisation. We call it the "Synchronisation Module".
When you upload a valuable digital asset to your Third Light server you're investing it in a permanent, central storage repository. It makes sense from a management perspective to take special care of that server and be certain that all of the data is backed up. It is also increasingly important that the backup data is available at short notice if there's a problem - and can be converted back into a running solution as quickly as possible.
Backups should serve several purposes:
Backups should preserve a copy of your data so that in the event of a disaster where data is lost on the main live server, everything can be restored.
Backups should mean that old data can be recovered where it has been overwritten or deleted by a user.
To be effective, backups should be fast to restore, to minimise the impact of recovering data on your business.
Using the Synchronisation Module
We offer the Synchronisation Module to allow two separate servers - often geographically remote from each other - to replicate the data from the main site to the backup site.*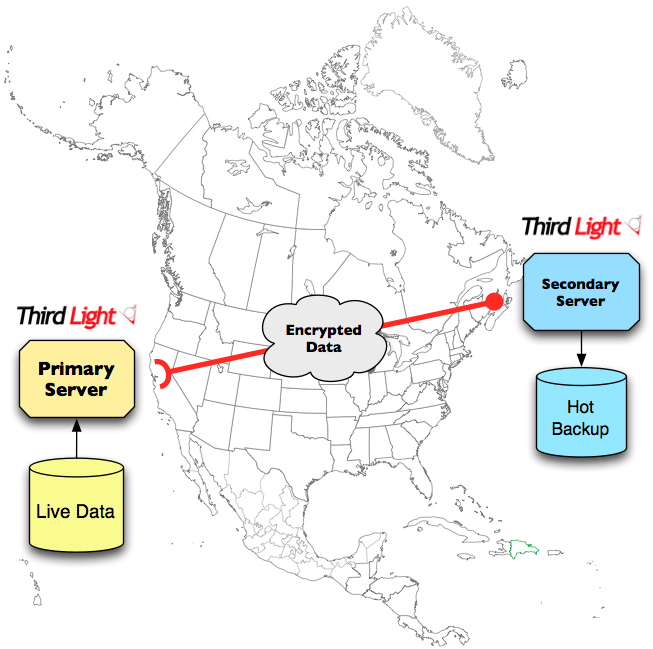 When the data reaches the backup server, the Synchronisation Module means that with no configuration work at all, the backup server can be made live if required. It's a "hot backup", meaning it is ready for production use without any delay for restoring data.
Rolling back to past backups
To make the backup server even more useful, you can also ask it to restore data from a previous day. This is possible since the backup server keeps a record of the changes made each day and is able to "roll back" to the older versions, potentially giving you access to content that was deleted by accident or simply undoing changes that weren't required.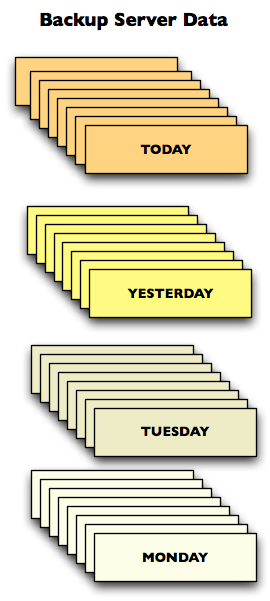 So, not only is the Synchronisation Module offering you a backup, it is a live disaster recovery site and a source of roll-back data. It's ideal for use with real servers, virtual servers or Amazon EC2 to give you a truly simple, effective backup solution.
How To Buy
The Synchronisation Module is available for £2799. To find out more or to purchase the IMS Synchronisation Module for your site (IMS Enterprise Edition only) please contact support.
* While the data is being transferred, the Synchronisation Module ensures that it's compressed (and incremental, to save bandwidth) and also securely encrypted to avoid eavesdropping while it passes through public internet infrastructure. This highly efficient, secure process takes place continually to ensure that changes are promptly replicated to the backup server without wasted data transfers.
---