Digital Asset Management – how to demonstrate value and create a business case
If you've decided that your business needs an intuitive DAM system to take over from your old, complex legacy systems, demonstrating business value may be fairly easy, given the problems they pose with compatibility, integration, security or lack of functionality. If existing systems no longer meet the company's requirements, that's your obvious starting point. If you've never had any comparable tools before, your job may be harder, especially if budgets are tight, but it could be an easy win if you can effectively demonstrate the benefits of using DAM. Whatever situation you may be in, one thing's for certain. You'll need buy-in from your key decision makers, and those in charge of the budget. Creating a solid business case or proposal will invaluable, and here's how you can do just that.
How do I demonstrate the business value of DAM and create a business case for investment?
If you're battling the case to move on from legacy systems, the best place to start is by writing a list of key current problems. This itself may help you identify some requirements as it'll highlight what you can't do right now. Your list might include lack of integration with your CMS, and the inability to access your files remotely. It might include having to use several applications to be able to share images. Your next step will be to identify any further user requirements, like being able to edit images or set pre-determined download formats. If you're looking to introduce a system like this for the first time, this is where you start. Think about all the potential users in your business, as well as people who may be external, such as contract photographers or marketing agencies. Make a list of users as well as system managers, and make sure you involve them in your plan. You need them on board just as much as you need those who hold the purse-strings. It will also be essential to define roles so everyone knows who will be doing what during implementation and afterwards.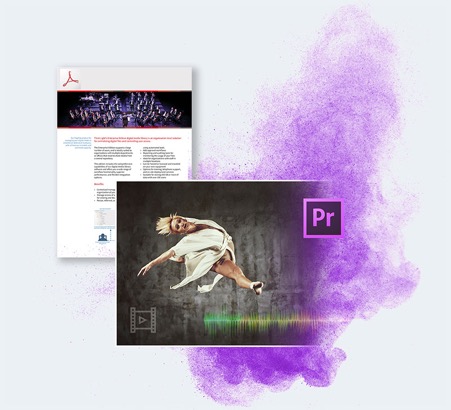 The options to you and your business may seem daunting, but the best way to start your search for a DAM system is to write a list of features your business will need as well as a list of users. Budget is important, and there's no point buying in the most expensive, state-of-the-art system if your business doesn't need it, but there is a lot of sense in thinking about functionality that is not only necessary, but will help you save time and therefore money, and adding these to your list. A good example of this is the ability to automatically tag assets with their geographic location on upload. Not essential, but could be a very useful addition to the more standard meta data tagging function for a travel company.
Ask the questions:
"What will we use DAM for?" and "What functionality is necessary for that?"
Understanding what you will use DAM for will help you define the business requirements, which could be simply to manage your image library in an easily searchable database for sole use of marketing and other promotions. Or it could be to manage and edit video content for training and learning purposes in the HR department. Or it could be a more business wide objective, such as maximizing efficiency of business processes through collaboration, workflow and systems integration. Whether it'll be used by one department or the whole business, it's important to make a note so you can be clear in your proposal. Click here to see a useful list of DAM features and functions.
It's also essential to make a note of systems and applications that will remain in place and may therefore need to integrate with your new DAM system. Cloud-based solutions hosted by a supplier could also remove the need for potentially expensive hardware, so consult with your IT department where necessary as this could be a cost-saving exercise in itself.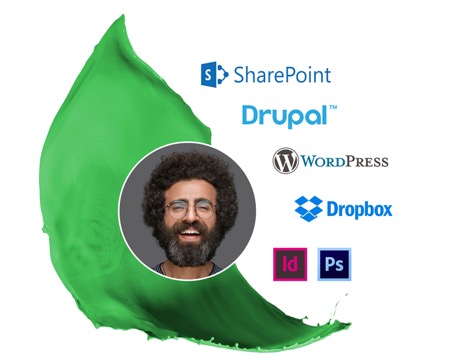 By now you will have a pretty good idea how a DAM will benefit your business, and for the best business case, make a list, highlighting what those benefits are. Where possible, put a measure against the benefits. If the benefit is 'saving time' expand on that by putting 'tagging whole image folders at a time will save each member of the creative team (10 staff) a minimum of 2 hours every week.' In this example you then have a very tangible benefit which makes for a stronger business case. In some scenarios you won't be apply a measure where the benefit is more like 'sharing images instantly, without leaving the system.' There are obvious benefits there, as it's probably a quicker and easier way of working than you're used to, but it's difficult to apply exact figures to it. Similarly, something like 'maximising value by reusing and repurposing media rich assets,' is difficult to attribute a value to before the system's in place, but in this example you can apply an objective. So it then becomes, 'reduce new media spend by 20% by reusing and repurposing assets.' Put like this, colleagues and decision makers will be able to put real values and business savings against your proposed benefits.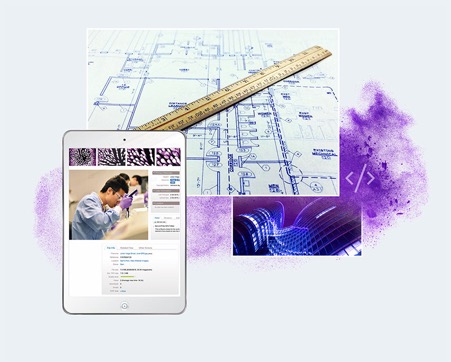 If you have all of the above information, you should have all you need to present your business case or proposal. Use this check-list to make sure you've covered the essentials. Your business case will also be a priceless resource when you come to meet suppliers, as it'll act like a brief, and enable them to see exactly what you need. It can be difficult to determine timescales and any training required before you've chosen a solution, but it's useful to have an idea. Contacting a few suppliers and asking a few questions may give you enough information for now. Knowing whether training is included will help you plan for extra costs, and knowing how much is required will also help you plan your implementation when the time comes.
Quick check-list
Current system and usability issues
List of users, system managers and roles
Core DAM business uses
Essential DAM user requirements
Luxury DAM functionality
System requirements and integration
Benefits
Budget
Timescales
Training
How do I find the best DAM solution for my business?
With your document in hand, and your budget approved, you should be ready to start having a look at the market. Use search engines, visit supplier listings, check out supplier websites, and most importantly, see who their clients are and what they're saying about them. Reviews and case studies are key to identifying a good supplier who will not only meet your requirements, but provide an honest and reliable service too. Keep checking back to your list of requirements, and use it as a score card against possible solutions.
If you think your business would benefit from using a centralised storage system for images, video and other digital media, please don't hesitate to [email protected] or click here for a 30-day free trial.
---