What's Your Problem?
Since you've reached this page it's very likely that you are at least curious about what digital asset, media management or image library systems do and if they are right for you. I hope this relatively short list will tell you which problems these types of systems are designed to address and hence, if you should pursue your enquiries further.
Typical Problems
The most common and important problem is that you have upwards of 1,000 media files which you are struggling to effectively manage and put to use. This situation can arise in various ways: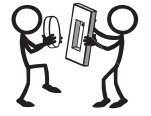 Finding the right files. Files, files everywhere, but you can't find the right one? Staff regularly complain about the amount of time they have to spend finding the right media files, which are often distributed across lots of PCs and network drives within and outside your organization (perhaps with agencies). These simple irritations and inefficiencies are by far the most common reason for companies to acquire a DAM, MAM or media library system.
Brand requests – too many to handle! Marketing communications teams can spend a lot of time servicing requests for approved media files, either from other departments in the same company or from the press, advertising agencies, event organisers, recruitment agencies, fan clubs, etc. Where a junior member of staff does the scouting and has to gain approval from someone more senior, or where a company has lots of external relationships, this work can require dedicated personnel.
Collection or inventory system was not designed for media. In the Heritage sector, public museums and private collections use dedicated collection systems which are essentially database applications tailored to the type of information the organisation wants to record for each collectable object: its location, size, genealogy, conservation record and so on. Similarly, manufacturers and retailers store customised information in product- or sector-specific systems. Unfortunately, most of those systems are poor at handling images. Sadly, that is the sort of content which both collectors, marketing and public-relations staff increasingly expect to have available. A limited number of small thumbnails and no tools to manipulate the image, extract it from the system (or find it easily) mean another system is needed.
Inability to store appropriate details. The number of ways in which organisations want to associate information with files is extremely diverse. Whether it be the name of the sportsman or woman in a shot, the name of the competition, the time of day a shot was taken, the GPS location of the shot, the business product or project with which it is associated or the dominant colour: the reasons for wanting to be able to tag files with various descriptions and then find them again using those descriptions are myriad. This is the core function of Digital Asset Management systems.
Brand consistency and production values. In bigger, distributed organisations, local production of communications materials can result in brand inconsistencies. Staff struggle - sometime heroically - to do what they can with what they have. Many organisations recognise that the issue is two-sided: staff don't have access to a rich media library hence can't readily get the raw materials they need to create quality work, and, at the same time, the central marketing communications team wants to maximise quality and brand values. The answer is to have a universally available, well-organised and managed media library that all staff can access appropriately. That media library should provide the tools to make media easier to work with (such as cropping, changing file type, publishing to the web or social media). By providing such a media library, an organization can improve brand consistency, production values and productivity.
Legal liabilities - rights enforcement and infringements. Are your staff using images or videos that belong to other companies? Are other companies using your media? Are the rights associated with the media you use and own clearly documented? Are users of the media forced to check or acknowledge the rights, or could they reasonably say they were not aware? Some very big companies with lots of staff have been fined significant amounts of money for infringements which weren't deliberate, just the result of inadequate documentation and notification of rights data. Digital Asset Management and media library systems can help you avoid this.
Content Management Systems (CMS's) with weak support for media files. Use of CMS's to maintain websites - especially corporate websites - has increased significantly over the last 10 years. Many have very limited search facilities for the images they store, so even though you know the picture you need has been used on a page in your web site, you can't easily find it. Another common problem is that many CMS's resize images on upload to the size required by the page template being used, in some cases destroying the organisation's copy of the master file. Finally, like social media sites, some CMS's delete any metadata in the file. This could include rights information and copyright as well as other information that in other systems might make the file easier to find and reuse.
Big files crash mailboxes and firewalls, and big media is awkward to share. Although this issue has been mitigated by cloud applications like Dropbox and other web-based storage tools, the review and approval loops - the beating-pulse of busy communications teams - are often awkward using such tools. For example, they tend not to handle access to all of the metadata, or to comments made by other reviewers, so you have to download the file and open another application to access those bits of information. Cloud-based file sharing applications are designed for home use rather than professional use. Digital Asset Management and media library systems can enable anyone you nominate, anywhere in the world, to access your media easily. Professional tools have a business focus so they include tools for inspecting and engaging with all aspects of access control and approval, such as watermarking, metadata and review discussions, and the file itself does not need to be synchronised (so huge videos are not a challenge).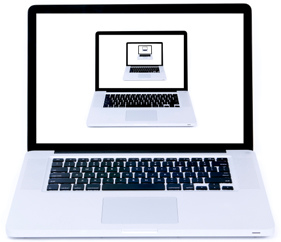 Problems You Don't Know You've Got - AKA Opportunities
Reproduction workload. Multi-channel communications mean you spend a lot of time reformatting the same image to fit different channels. This can multiply the number of files in your environment and compound the problem of managing an ever-increasing archive of files. When using the same image in lots and lots of different ways - brochures, videos, packaging, business cards, adverts, online, offline and social for example - tools that assist with automatic re-purposing can save as much as 70% of the cost of reproduction. Create a small banner and later a large cover picture from the same master file, on the fly, for example, or a 15 second video from a 60 minute master. Many MAM and DAM systems provide single-click reformatting of files, and the better ones enable you to save multiple revisions of the same file for easy access and reuse.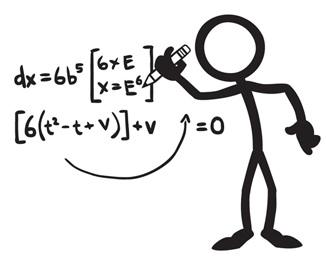 Duplicate media mountains. If you are reading this page, you are probably already looking to get rid of the duplication and inconvenience caused by your media files being distributed over lots of drives and PCs. But what about the big one? The greatest duplication of media files in your organisation is likely to be that between your web server and the network share your comms and PR people use. The duplication across these two silos will be at 80% or more. Not just file duplication, and not just duplicated storage space but duplicated work - and a tendency for inconsistency. Web developers, PR staff, communications and agency staff will crop the same images, sometimes for the same campaign and not be aware that someone else if doing just the same thing! This problem can be solved with a Digital Asset Management server that hosts your images and provides several ways for the web team to get hold of files without any physical duplication at all. You can save disk space, reduce duplicated work, improve consistency and streamline the effort involved in adding content to your web site. When colleagues ask about performance and up-time for your DAM server (Will it be fast enough? Is it reliable?), ask them to try hosting only 2 or 3 images from the DAM server and then check performance after three months. You can use our software on a free trial for this test.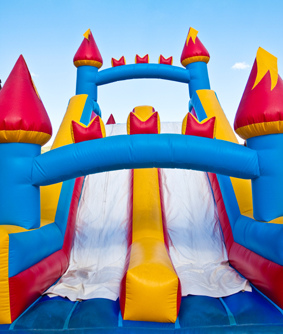 The Hype Problem
The Hype Problem: When looking for a Digital Asset Management system you will come across advice that tells you every organisation is different, that every system on offer is different, and that you need to find the one that is right for you. Essentially, that one size does not fit all.
Actually, it's not that difficult. Even just the price of a system can help you cut through the hype. Refer to our article about the cost of DAM systems.
Not a DAM Problem
It's not uncommon for people to look to DAM systems to solve problems they are not in fact designed to deal with. Having said that, MAM/DAM vendors are in the business of extending their products to reach more parts of the media lifecycle, so it's not always a clear cut "DAM doesn't do this". Which extensions are available will vary from one vendor to another, so, for such extensions there may be no industry norm and hence no typical price. DAM/MAM vendors offer APIs so that your development staff can get under the hood and change the machine to work with other systems in myriad ways, which can further blur the distinctions.
Here are some requirements that many, but perhaps not all, DAMs don't deal with.
Automatically tag media files. Scientists have pioneered image recognition programmes, allowing a computer to recognise the human face and also try to match similar faces after a period of training. Recognition of objects is being developed but remains rather ineffective. In future, it should be possible for a computer to recognize a picture as containing a table, chairs, people, glasses and forks, and maybe go as far as to tag that picture as 'lunch' or 'dinner' (using camera time data). This will save many hours of work which is currently spent by humans scanning pictures. But which dinner? What is the occasion? Which people (if the subjects are not already famous)? Auto-tagging that exists today needs to be closely checked by humans in order to be reliable, and to ensure no embarrassing errors have been made. This has been the status quo in computer vision for over 15 years.

Digital Asset Management Systems do not provide auto tagging as such, so successful use of the search features of DAM tools does rely heavily on an organisation's ability to tag files. This takes time, but there are some clever ways to organise the process to reduce the effort involved and make progress. Some of our customers have solved this problem admirably.

"Brochure builder" or artwork editor - especially for distributed marketing situations. That is the ability, while working in the DAM software, to open a template for a brochure or newsletter, and then insert photos and other media also stored in the system into the spaces provided in the template. In organisations with centralised creative resources and distributed marketing teams, these features enable the creation of localised marketing communications around the world, provided the end use is suitably close to the template.

Some DAM vendors do provide such tools, but there is no industry standard. Of course, it will add to the price of the DAM to add more functionality, and there is a risk that other basics such as customisable metadata, look-and-feel, integration with artworking tools and CMS's could be sacrificed. There is a gap between what web-to-print tools promise, and what they can deliver to designers who would like to exercise absolute control over pixel alignment and typography. Such requirements invariably lead to professional publishing software being preferred, and that means using the DAM a convenient source of content to place within a professionally typeset document.

Website media manager. It's common that marketeers ask for a system where uploading to the website makes files automatically available and categorised in the DAM. Some might regard a Content Management System as one solution to this requirement, but unfortunately for marketing teams, media file management is a common failure of CMS's since they are not designed for media file management but for web page building. Many Digital Asset Management systems do provide the ability to integrate your website, applications and databases via an API which your technical resources use to build the integration. Sometimes this can be a relatively small IT project, depending on what systems and resources you have.
I hope this relatively short list will tell you what problems these digital asset, media management or image library type systems are designed to address and hence, if you should pursue your enquiries further.
---
Articles DAM - Digital Asset Management Hints and Tips Success Stories