DAM pricing: how to navigate the maze
So, you're searching for a digital asset management system to organize your company's media. While this sounds straightforward enough, you may be wondering why it's such a challenge to get a concrete answer on cost. Let's explore why this might be, and how you can find a path through it all.
The process for identifying a DAM supplier isn't that different from that of any other organizational purchase. It starts with some research, maybe consulting an industry body for an expert overview and a convenient longlist of vendors. Once the suppliers who offer the appropriate solutions have made it through to a shortlist, it's time to reach out to those people and explore the possibilities.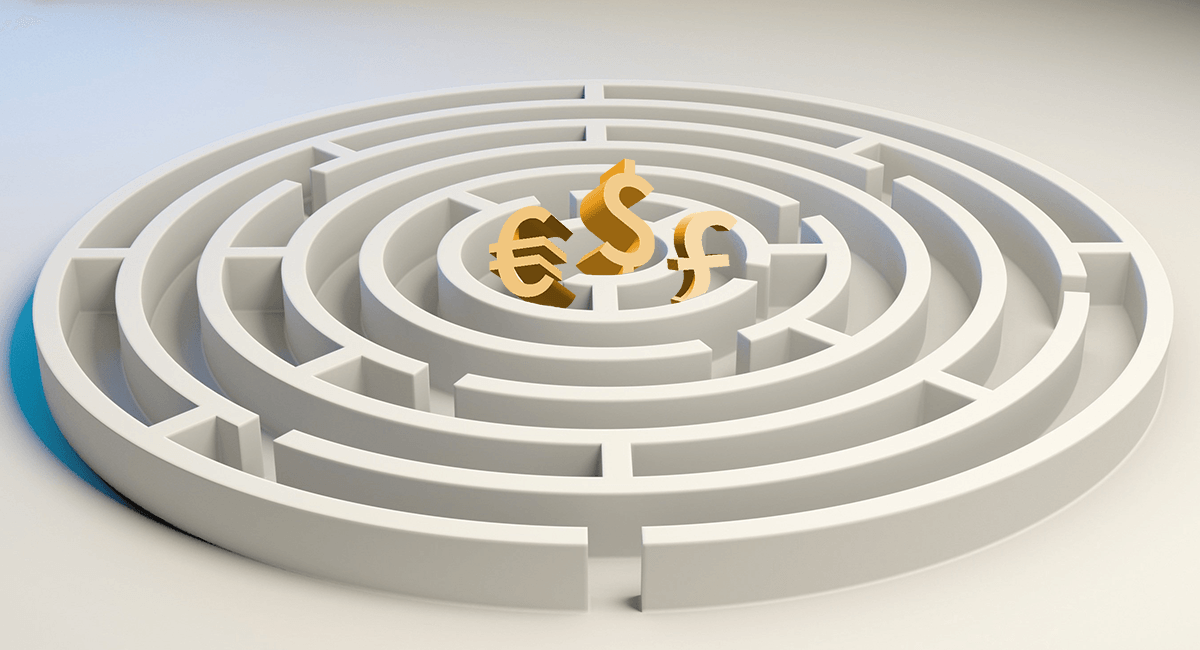 But when it comes to DAM systems, there seems to be one consistent report coming from those at this stage: that despite the conversations, evaluations, demos and trials, they still haven't heard details on pricing from suppliers.
Everybody's time is precious - and if you're on this journey it's highly unlikely your role requires nothing more from you than researching DAMs! So sitting through pitches and demonstrations, only to find the solution you're looking at far exceeds your budget, can be a pretty frustrating situation to find yourself in.
If you want to end up with a product that can deliver on your organization's specific digital media storage and management requirements, the process of matching solution to problem will never be swift. But with a little extra understanding of the factors involved, you'll be able to avoid a few cul-de-sacs along the way.
When they can't give you a price right away
A buyer working their way through a huge marketplace will encounter surprisingly huge differences in price between numerous products that seem to serve the same basic need. Some can easily exceed $20,000 a year.
But when the representatives of a DAM supplier can't define a price right away, you needn't leap immediately to the conclusion that their hesitance is a sales technique. The solutions on offer could be so dependent on factors - such as file storage capacity, user headcount, plugins, and integration with your own systems - that they couldn't possibly quote without getting to fully understand the scope of what you need.
How to get around this: It's ideal to have approximate information lined up at your end as early as possible - even basic criteria can cut your shortlist in half before you even pick up a phone! If you're at the very early stages of making a business case for getting a DAM, at this point is the most efficient time. Don't spend too long on it at this stage; you'll get to refine things along the way.
Map out how many users your system will have. Is it just within your organization, or do you want your clients, customers and contacts to use it too? Even a rough outline of your users will help shape a price.
Think about what roles those users have, and their requirements of the system. This information can be vital if a supplier offers a system with optional extras - which can be tailored to ensure your organization gets the most value from it. Assigning 'essential', 'useful' and 'nice to have' labels to your list will help you avoid ending up with functionality that exceeds day-to-day use.
Talk to your IT colleagues about what storage is required. How much room is your media already taking up on company servers? Would they prefer to keep hosting it, or make use of cloud storage solutions?
Think about any specialist business objectives your organization has. Do you need a system that monetizes your content, or integrates with existing software? These 'niche' factors can make costs shoot up or exclude suppliers who can't cater to them, so make sure everyone's aware from the get-go.

When they won't give you a price right away
As mentioned earlier, you can't properly assess a potential solution in a few minutes - so it's important to accept you can only evaluate so many options. Demos, consultations, conversations and negotiations will add up over time; for the average demo, for example, you should assign around 90 minutes. Most vendors will offer free trials of their software; while this is a great opportunity to see how their product shapes up in a real-life professional context, it'll also take more time.
However, investing a proper amount of time on these activities before you know costs can leave you in a weaker position for the big reveal and possible further negotiations. By the time you've got that price tag - which doesn't quite meet your original hope and expectations - you may well find yourself in a warm rapport with the representative and feeling reluctant to let all that time and effort go to waste...
How to get around this: We've come up with some rough benchmarks to establish which tier your budget may fall into; communicating this when speaking to potential suppliers will help them understand your position better. It's surprisingly like buying a car: think of the three tiers as practical run-arounds, new models (with a menu of alluring extras), and high-end customized super-vehicles.
If a limited number of users and basic upload/download functionality is all you need, then a small-scale, cloud-based solution should be enough for you. These start from around $25 USD per month per user, with limited storage and options.
If your organization is medium sized and you have other users in mind, mid-range systems will support multiple users and between 100GB and 5TB of storage - cloud-based or installed on your own infrastructure. Be aware: while entry-level versions of these range from $2,300 to $15,000 per year, many come with modular pricing and optional extras that can creep out of your budget.
A large, multinational or specialist organization may need a high-end system that's fully tailored for enterprise use - usually by a specialist external consultant. Catering for unlimited users and storage, their cost falls into the widest price bracket - $15,000 to $250,000 - because each solution will address a very specific set of use cases. For example, it may integrate with state-of-the-art video editing tools such as those used in film production studios, or have been set up to fit the company's existing processes and procedures more precisely than an off-the-peg solution.
There're always going to be a lot of factors…
Sometimes the price of a system reflects the number of features provided; sometimes it doesn't. Your budget may not stretch to all the features you want. The good news is that the market for DAM software is moving fast, and features introduced at the high end often become quickly available in the mid tier and then at entry level - but it's a lot to keep your eye on!
…but that's why we like to keep things simple
If you're interested in Chorus, our digital asset management system, you can find our pricing right out in the open, here on our website - alongside a link that lets you set up your own site for a month's free trial.
To discover more about any of the options presented above, just [email protected] and we can talk you through how they might be of use. If you'd like to experience Chorus for yourself, we're offering a free 30-day trial so you can see its powerful, next-generation features in the best possible context: in action on your own projects.
Author: Edie Mullen
---