What's The DAM Cost?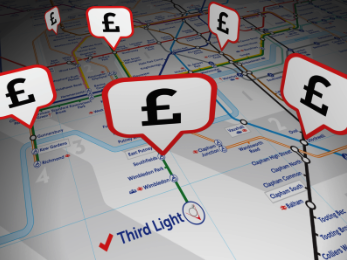 Finding the cost of many DAM, MAM and media library systems is not as easy as you'd think. A small industry has developed around how organisations should evaluate, compare and select the DAM system that's right for them. The price is sometimes unclear until the end of the evaluation process, as if it were irrelevant until you know if a product suits your requirements. If you don't look carefully, you could easily get the impression that it's a bespoke and very costly business and spend significant time with vendors whose products turn-out to be well outside your budget.
In this article we describe what the price ranges are, the key differences between the ranges and how you can avoid spending time only to find out a solution is well outside your budget.
How Hard Can it Be?
When you are searching for a system many industry bodies will point you to a convenient-looking short-list of vendors. Consider these videos from The Real Story Group for example: How to Select a DAM system. Great videos containing much wise advice. However, you will find that almost all of the solutions referred to cost in excess of $20,000 USD in the first year at least - but only after you have been through the prerequisite demos and requirement evaluations with the vendors. Some are very much in excess of $20,000 – refer to our price range table below. The list is very useful for some companies, but if your first-year budget is $5,000 USD or less, you waste time and may find the process irritating. More importantly, you may get the wrong impression about the cost of DAM / MAM / media library systems because there are surprisingly huge differences in price between different products that ostensibly serve the same basic need.
To illustrate how expensive it can be, take a look at Forrester's 'Wave Evaluation of the DAM Market'. The report alone cost in excess of $2,400 USD - more than the annual cost of some DAM / MAM / media library systems themselves. Useful if you are looking for the best solution regardless of cost or you must have a solution recommended by an independent consulting body. Not useful if your budget is more modest.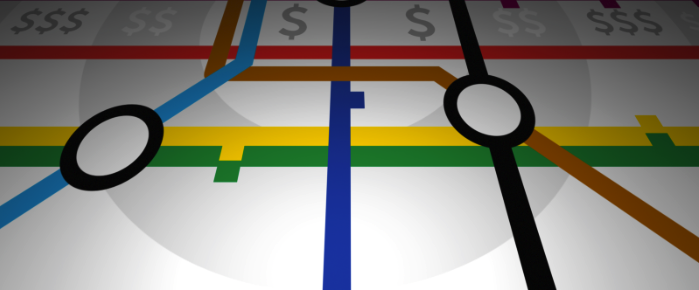 MAM and DAM vendor map
Your Requirements Make it Complicated?
Some vendors with highly modular product and pricing structures simply can't offer a price before knowing which components they can sell to you and of course there is an association between this scenario and high-price solutions. While all vendors need to understand prospective customers' requirements, one of those requirements is budget. Why can't the vendor share the pricing of the modules up-front? Some companies seek to maximise profit and some will be more reasonable. Some want to persuade you that for a good solution, you need to spend more than you envisaged!
Evaluation is Labour Intensive
It is important to accept that you can only evaluate so many solutions. Demos, concept and feature assimilation and price negotiations, all take a lot of time. Typically a demo conducted by a salesperson for a Digital Asset Management system, will take 90 minutes. Most vendors will offer free trial software: if you take this opportunity to get to grips with their software you will be adding a lot more time to the tally. It might take another 90 minutes or more in conversations elapsed over several weeks to go over your requirements, match them to the vendor's optional rules and arrive at a price range. By that time the vendor will have established a warm rapport with you – that will help if you are surprised by a price tag that's sky-high compared to your hopes and expectations, right?
Price Ranges
| Product Tier | Price | Complexity |
| --- | --- | --- |
| Small systems | from $25 per month | Low |
| Mid-range systems | from $200 per month | Moderate |
| High-end systems | from $15,000 to $250,000 | High |
Small systems, cloud-based or hosted solutions start from around £15 / $25 USD per month for a single user with limited storage and options.
Mid-range systems, supporting multiple users and 50-300GB of storage, have entry-level products in the range of $2,300 - $15,000 per annum. These can be hosted, cloud-based or installed on your own infrastructure. However, this is the tier in which you need to look-out for modular pricing and optional services. With all available bells-and-whistles added, some of the products pitched in this tier can service the largest corporate client, especially if an 'integration project' or other hand-holding implementation service is provided by the vendor. Such services can help ensure you get the best out of a system, that it's tailored to your organisation and that the deployment is well done, getting all the right people involved. But this can come at an eye-watering price and take a mid-tier product into the high-end enterprise tier - at least price-wise.
High-end systems are fully customisable for enterprise use with unlimited users and storage and range from $15,000 - $250,000. They are generally installed onsite within an organisation, although some large customers also prefer a hosted/cloud option.

Key Differences
Often there is an association between the price of a system and the number of features provided - but sometimes there isn't. Sometimes the difference in cost is disproportionate to the difference in features. Some of the features you require will be more important than others and your budget may not stretch to all the features offered to you. Some products will provide a great variety of functionality and be well worth it, but that's no help when you have more limited requirements and ambitions.
The good news is that the market for DAM software is moving fast. Features introduced at the high-end often become available in the mid-tier and then at entry level, sometimes rapidly. Typically, the customers leading the market are those making greater demands of the high-end vendors - media production companies like broadcasting networks and film production outfits on the one hand, and multi-national manufacturing corporations in the business of selling vast ranges of physical products on the other. This means that the mid-range offers a lot of functionality that will exceed many companies' requirements. It's not uncommon for companies to acquire 'rich' products and then fail to take advantage of all the features - another thing to be mindful of.
The difference between small and mid-range will typically be flexibility - the ability to specify the fields of metadata you want to use to tag files for example, the ability to centralise on your own IT or in the cloud, and the sophistication of the solution with respect to user-management and associated access control (where different users see different content and perhaps different tags and workflow options).
The difference between mid-range and high-end will typically be the sophistication of integration with creative and production processes. For example, a mid-range solution may enable you to browse your DAM/MAM from within Adobe PhotoShop™ , but a high-end system may also integrate your state-of-the-art video editing tools - such as those used in film production studios. High-end systems offer a high degree of customisation and services so that the DAM solution can be wrapped-around the customer's existing processes and procedures in all sorts of ways not available "off-the-shelf". This is helpful if the number of staff you have and the quality or complexity of your procedures means it is undesirable, difficult or expensive to change the way you work to use a less-expensive (but less-flexible) product.
What Can You Do?
1. Evaluate three products within your budget. The procurement process in many organisations requires three quotations from three separate vendors: this is a proven method and all you should need.
2. Make sure that the price of a system is within tolerance before you spend time on it. If the pricing structure is not offered upfront or is unclear, you should screen vendors by stating your major requirements and asking - as a first step - for their price range.
If your requirements are open-ended and your budget is open-ended, many vendors won't be able to provide clear pricing up-front, so be prepared for some significant engagement. There is no reason why a responsible vendor cannot help you gather and formalise your requirements, but you will usually get better results if you already know the key features you're looking for.
Small Company Case Study

My attention was drawn to this issue when a friend and former colleague asked me to help him select a DAM/media management system for his business. Being in the media management industry, I told him about some companies of which I'd heard favourable things. Unfortunately he had the experience I described above (pricing not quick enough to come by). He documented his experiences and presented them at last year's ISTC conference (Institute of Scientific and Technical Communicators). A summary of the presentation is available on this link: Digital Asset Management Systems - 500KB PDF (no email or other details required).
While the presentation does give Third Light a favourable review, it also clearly demonstrates how a small business can spend significant time on solutions outside the required price range, wasting their own and the vendors' time. We knew there would be some price variation - we just didn't expect quite so much..
. After all, which vendors have the time to screen prospects by investigating their accounts to see if they are likely to be able to afford their products? My ex-colleague didn't document his chagrin at the time he had to spend to find out the costs of the solutions, but I had to reflect that I'd given him a list that was 50% worthless because the solutions turned out to be a very long way outside his budget. We hope this article helps steer some who would otherwise suffer the same fate, in a more productive direction.
Conclusions
In an ideal world, you will estimate how much time and money you can save by using a system that solves the problems or brings the efficiencies and savings you have identified and arrive at a budget that's acceptable to your business. However, most will have to shop within a budget that's already prescribed for all sorts of reasons and when you do, it will help to remember that:
the cost of some products can be surprisingly high
differences between quite similar products can be far greater than you might expect
to save yourself time, screen for price range in the earliest stage of your evaluation
it's important to spend all your evaluation and comparison efforts on systems that fit within that constraint.
---