What is good customer service and why is it essential to business success?
As a business customer in today's world we're all too often confronted with web chat and help portals, online forms, recorded helplines and other forms of standard, generic and very frustrating support with pre-programmed, automated responses. We often don't have any idea when our calls for help will be answered, let alone when our problems will be fixed. Phone numbers are rarely available, and when they are, you can almost guarantee you'll be waiting in a queue or outsourced abroad. All we really want is a quick response and a reassurance that a resolve is on its way, because ultimately, when a problem's business critical it can have monumental consequences.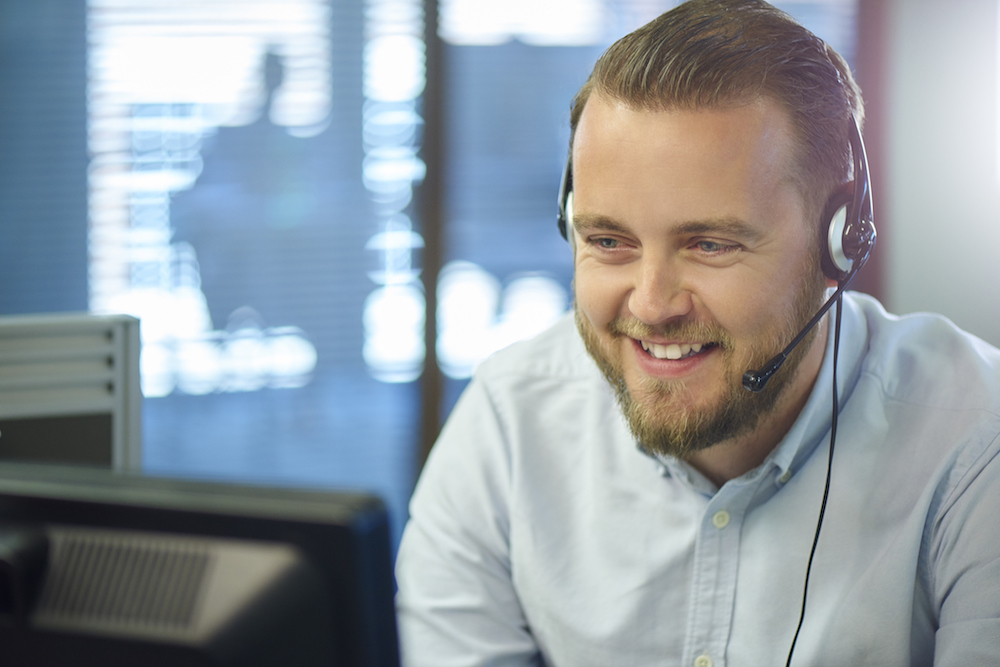 Imagine if your email marketing solution suddenly stopped working or your website crashed the day before a new product launch, with your business relying on millions of pounds of forecast sales. Having a reliable solution in the first place is key, but knowing that if problems do come up, they'll be fixed quickly, effectively and in a friendly manner, is essential for customer satisfaction. Steve, from Third Light's Customer Services Support team, explains why customer communication is so important and why a personal service wins every time.
"Knowing their problem is being dealt with individually by a real person and not a machine... You can't beat that sort of personal, intimate service."
Q: What's the most important thing about customer service support?
A: For a customer to know that their problem is being dealt with individually by a real person and not a machine. Help portals and FAQs have their place for simple, everyday issues, but when it's a complex system error for example, customers need to know that it's being investigated properly, the lines of communication are open, and a fix is on its way. You can't beat that sort of personal, intimate service.
Q: How would you typically deal with a customer issue?
A: Sometimes issues are of a more general nature surrounding usability, and the customer might just need some standard help and advice. We're always happy to help customers get up to speed with using the software, and we also have a substantial amount of support material on the website including FAQs, webinars and tutorials, so I might just need to point them in the right direction. However, if the problem needs individual attention we'll ask for as much detail as possible. We often ask for screenshots via email so that we can see exactly what the customer's seeing and we ask a lot of questions to ensure we reach the right diagnosis, carefully analyzing the symptoms of each problem. It's so much easier to do this for an issue the other side of the world when we have visual references.
"We're always honest about issues, and we take every problem seriously."
Q: What would you say were the more typical customer problems?
A: New customers often need some extra help when taking their first steps with our software so we understand that they may need some extra assistance in the early days. Showing them how to find the functionality they are looking for through the menu systems and connecting that to the relevant pages in the docs is all part of helping them build up their familiarity. Of course, there are the issues where bugs have been found, and we work on these as a priority. This all helps with the continuous development of our product. We make sure we maintain regular contact with customers while fixes are in development so they know we're working on their solution, and they can plan appropriately. We're always honest about issues, and we take every problem seriously.
Q: What happens when you realize that a customer's problem is external to your system, like issues with an internet service provider, for example?
A: We understand that our software will be used part of a wider infrastructure and it might not be initially obvious which system has issues. A network, hardware or third party software issue might cause our software to perform poorly through no fault of its own. Although we can't resolve problems in systems not under our control, we often help to point customers in the right direction so they can they can then contact their own IT teams or external suppliers.
Q: How else is customer communication and feedback beneficial to the business?
A: It's all about listening to customers, whether they have problems or not. Customer feedback is great because it helps us feed into product development so that we can continue working towards software that reflects exactly what our customers want. We call on other members of the team on a regular basis, and having a tight integration between support and development engineers helps us resolve issues really quickly.
Can we help you?
If you have a support question, you can start here - let us help you out!
Leading brands like Virgin, Goodwood, Aga, BAFTA, NASCAR and Nestle have accelerated their digital activities with Third Light's digital asset management software. If you think we could help your business too, don't hesitate to ask@thirdlight.com or click here for a 30-day free trial.
---