Upcoming Chorus webinars
Our Customer Success team will be hosting a new series of Chorus webinars that will run until the end of the year, with a new schedule being planned for 2020.
In these series the team will be demonstrating Chorus' main features, highlighting how they can be used to securely centralize and distribute content globally, and collaborate with your team. At the end of each webinar, attendees will have the opportunity to ask questions.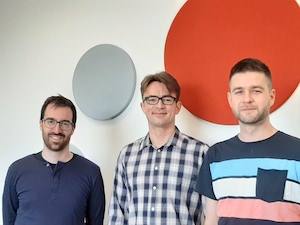 IMS Migration Follow-Up
Thursday, November 7, 2019
3:00PM - 3:30PM GMT
Continuing from our "IMS to Chorus Webinar" in August, we'll demonstrate how you can quickly and securely distribute your content globally, and how easily you can collaborate with other Chorus users.
Chorus in 5 minutes, followed by Q&As
Thursday, November 21, 2019
3:00PM - 3:30PM GMT
A brief product-focused webinar, where Third Light's Product Specialist, Marco Michelutto, will use his expertise to highlight ways in which Chorus will help you work better, and faster. Marco will highlight five top tips for using Chorus in five minutes, followed by Q&As.
Derivatives in Chorus
Thursday, December 5, 2019
3:00PM - 3:30PM GMT
An introduction to our new Chorus feature, Derivatives. We'll cover what they are, how they work, and we'll put this together into a real-life example for you, involving creating a logo for a website.
A new schedule of Chorus webinars for 2020 will be available in December 2019. If there is a particular topic about Chorus that you are interested in, please contact the team - just [email protected].
---