Third Light launches Chorus mobile app to simplify on-the-go uploads
Third Light has released the Chorus Mobile Upload App as a free companion product for its leading digital asset management solution. Available for iOS now, the Chorus Mobile Upload App simplifies on-the-go uploads for busy content professionals, anytime and from anywhere in the world.
In today's globally connected workforce, teams use mobile devices to carry out work-related tasks and to collaborate when working remotely. The new Chorus Upload App enables quick and easy uploads, by allowing users to capture geo-tagged photo and video content on their mobile device and upload it directly to their Chorus site. Users can also select from existing files or capture new photos and videos within the app, automatically resize and upload via Wi-Fi or using mobile data.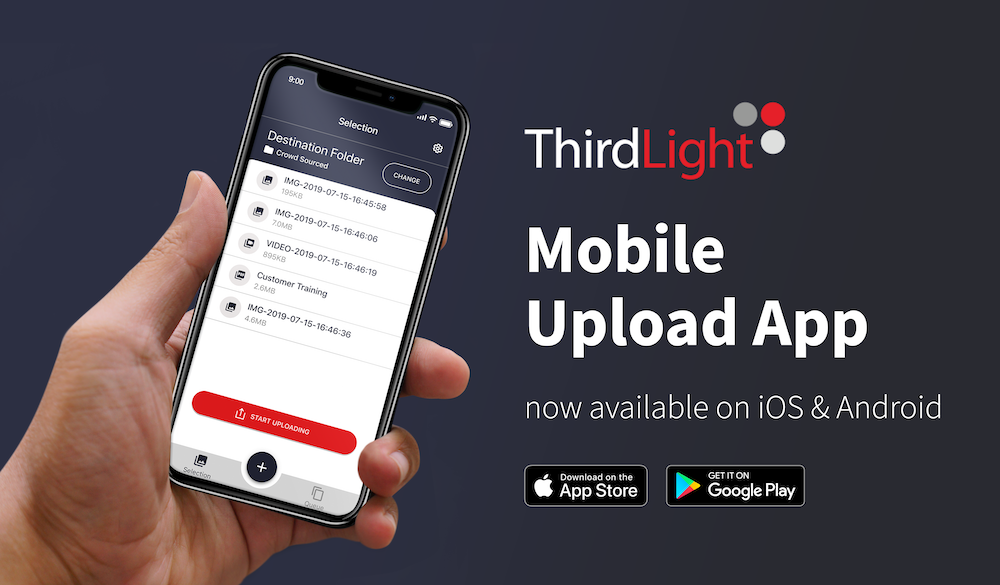 Ben Holland, Third Light's Development Director commented:
"We constantly strive to enhance how our customers can maximize the use of Chorus to manage their digital content, so the new upload app is a natural extension to our media library. These new iOS and Android applications will help busy content professionals working away from their desk to capture new content effectively. The new apps make it much simpler and quicker for them to collaborate with their office-based colleagues."
The Chorus Upload app can be used offline or in remote locations where bandwidth is limited, by enabling users to resize large files and manage a queue of uploads ready for when internet connection is available.
Some of the Chorus Upload App's features include:
Secure authentication, including support for Chorus user and group permissions
Capturing photos and high-quality videos within the app
Uploading existing files from mobile device
Optionally, resizing and reducing the size of large files, to make efficient use of mobile data
Capturing the GPS location (via Location Services), enabling mapping and location searches inside Chorus
Fast, modern user interface
100% secure and encrypted logins and transfers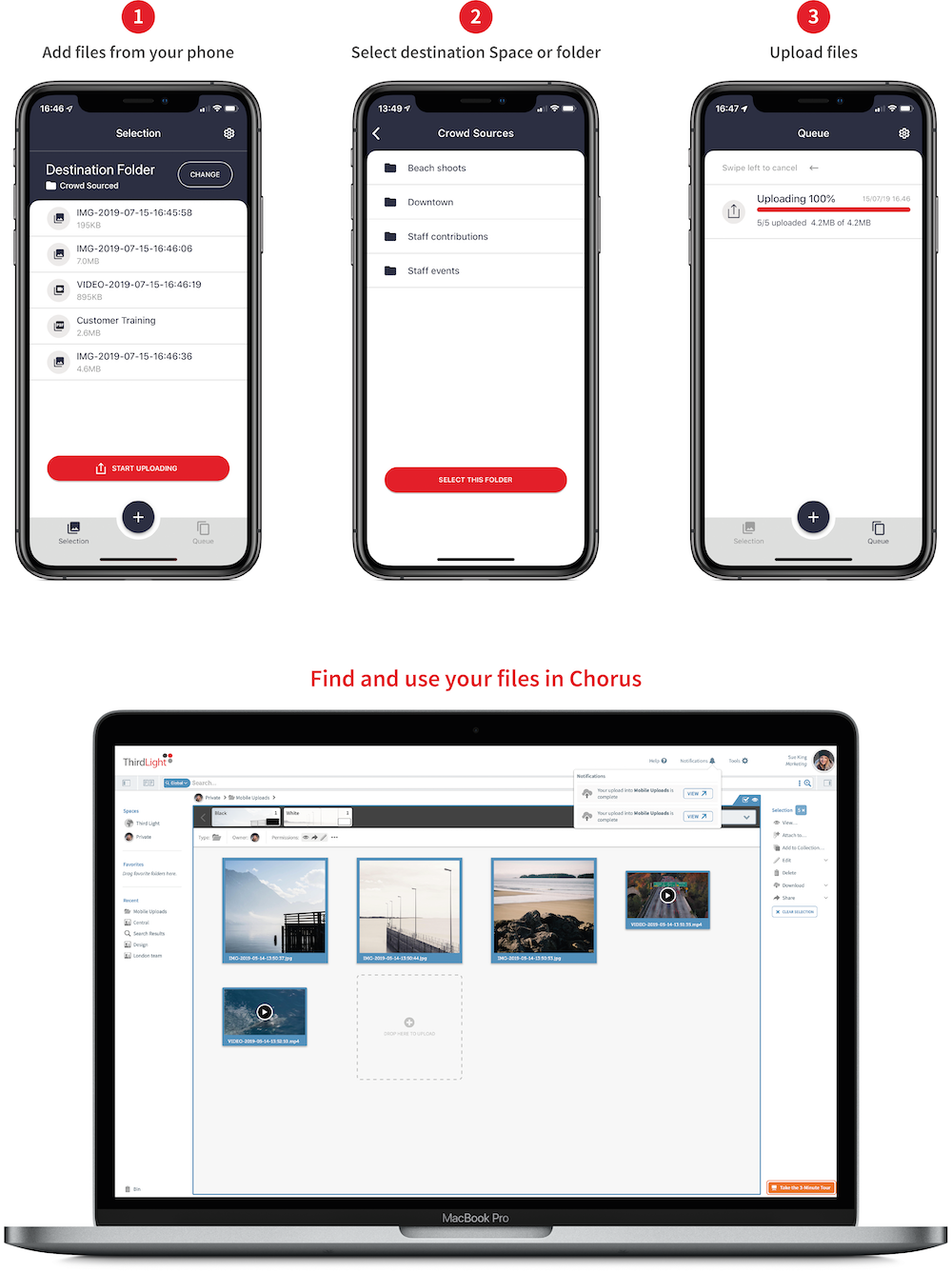 The Chorus Upload app is available on the Apple App Store.

For companies wishing to find out more about how Chorus Media Library could help them, a fully featured 30-day free trial is available. Visit www.thirdlight.com/trial to try it instantly, or talk to us about a guided tour, just [email protected].
---