Third Light introduces derivatives tool for flexible sharing of digital media
Greater control and speeding-up how content professionals modify digital files is at the core of Chorus media library's latest feature, Derivatives. This new feature allows users to create modified variants of a master file, without having to first download to edit the file or use an external graphic editing tool.
As well as streamlining the process for creating variants of a file, users also save storage space, as once derivatives are created in Chorus, they do not take up additional storage. Changes to the master file or its metadata stay connected to variants, so they can be searched and updated easily like other files saved in Chorus.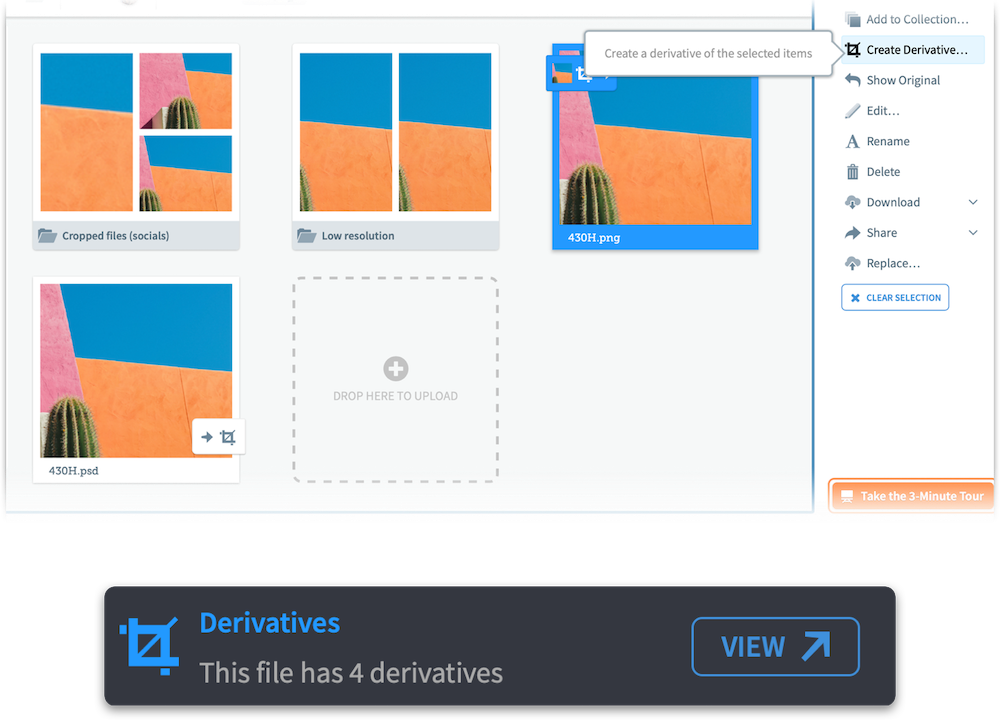 Marco Michelutto, Third Light's Product Specialist, comments:
"People working in busy and fast-paced environments need access to flexible and convenient tools that save them time, without compromising on quality. Derivatives takes Chorus' collaborative experience to the next level, by allowing users to be much more productive when modifying existing files and sharing them with colleagues. Users can enjoy greater autonomy - for example, creating a new variant of a master file is now a task every user can undertake."
Saving Time with Single-Click Direct URLs
Whether users need to resize a graphic into a particular size for a promotional campaign, or turn a banner used on social channels into an image for a print advert, in just a few clicks Chorus' Derivatives tool allows users to create a modified variant, in a wide range of file formats and sizes:
Users can simply select a file in their Chorus site, choose 'create derivative' from the menu options, then pick a download preset or use the menus in the custom crop tool.
Once finished, they can select where in their Chorus site the derivative is saved.
As the derivative is stored within Chorus, whenever they need to crop the same file or change the file format, instead of doing this time and time again, users can simply find the image in Chorus and download its derivative again.
If the master file changes, the update cascades down to all the Derivatives. In this way, Chorus provides unrivalled centralized control and convenience.
Chorus' latest Direct URL tool means users can generate a link from a derivative file in Chorus, to share or embed in websites or applications, if required. This link tracks any changes made to the master file, too.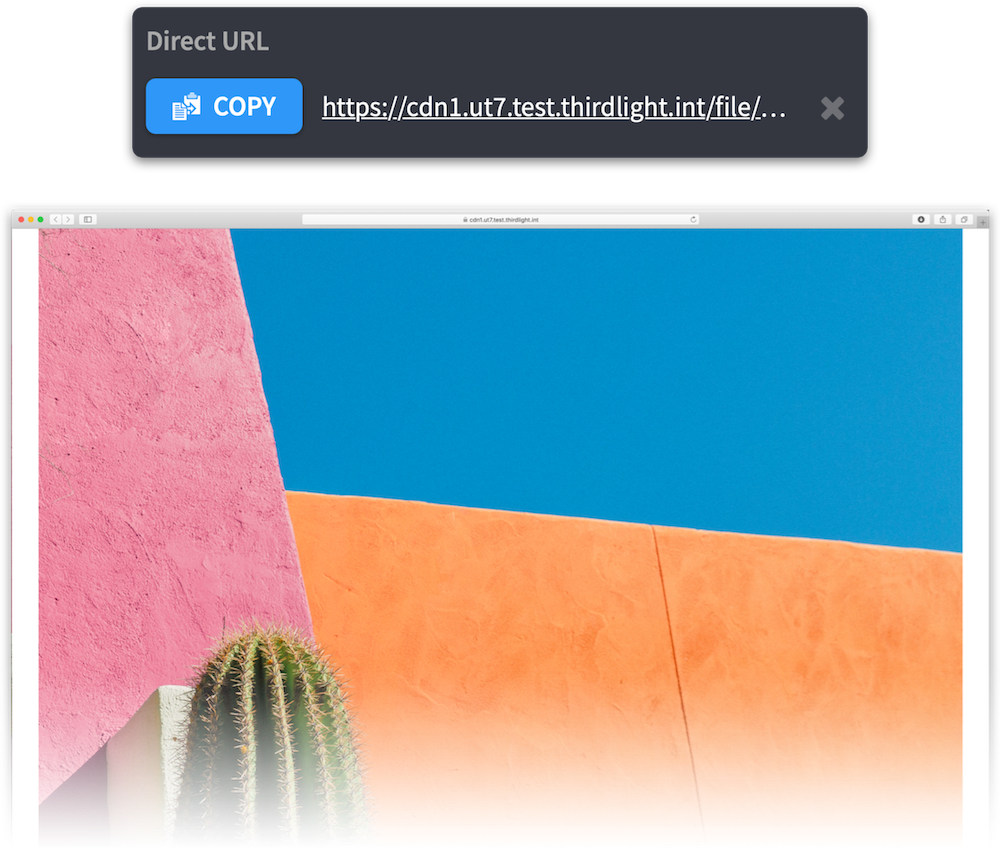 Derivates reduce storage overheads and duplication, help achieve consistency and central control, and make collaboration significantly more convenient and flexible for users.
To find out more about how Derivatives work in Chorus, Third Light's Customer Success team is hosting a webinar on Thursday, 5th December, 2019. To sign-up, please visit the webinar registration page
For companies wishing to find out more about how Chorus Media Library could help them, a fully featured 30-day free trial is available. Visit www.thirdlight.com/trial to try it instantly, or talk to us about a guided tour, just [email protected].
---