Digital Asset Management: 10 benefits
Digital Asset Management is growing fast - what is it that gives DAM such a compelling advantage over traditional file servers? Here are our top ten reasons to use Digital Asset Management software.
Reason 1: A user interface that is attractive and productive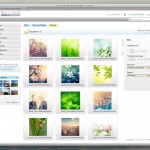 Simple interfaces and intuitive features make adopting new software faster and more successful. You will find you can use Third Light without learning a new or special interface — everything IMS does is either self-explanatory or easily understood at a glance.
Even if the files you are browsing are very large, the page will load instantly
If you hover over an image, you will see an enlargement and more details
If you right-click on any thumbnail, you'll see options to edit or download the file
If you drag-and-drop the image into your lightbox, it will be there next time you log in
Whenever editing more than one item at a time, bulk-editing features are provided to save you time.
Since DAM is all about handling digital media conveniently, we've worked hard to make sure you will find our product easy and enjoyable to use.
Reason 2 - DAM has great features that will save you time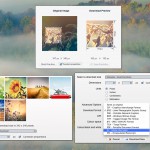 Great features are what digital asset management is all about. It has evolved to solve real problems and offer elegant, effective solutions to the challenges that people who work with digital media truly face each day.
Third Light IMS is a universal tool kit for managing digital media, with a long list of features and ideas that will make your job simpler.
Helps you resize, crop or reformat files (eg. convert JPEG to PDF)
Includes a neat drag-and-drop lightbox collaboration tool - use for approvals and works in progress
"Roll-over" previews show you the image as well as details (metadata, change history, location maps)
Instantly see a complete history of where and why a file has been used before
Each user is assigned access rights, such as read-only or full control
Generate reports that show which files are popular, and records searches for trend monitoring
Support international users in their own language, for ultimate value and usability
Reason 3 - Digital asset management lets you share and publish files of any size, instantly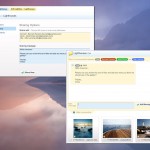 The most popular and widely used feature of all is easy, fast file sharing. Attaching large files is a common cause of email servers being overloaded and difficult to backup, and numerous CD-R discs being transferred around in internal mail or via courier.
To solve all of these issues, Third Light IMS uses its unique position as a central server.
Sharing files involves sending clickable links to access those files
There is no need to receive large attachments via email which can congest servers
There is no waiting for CD-ROMs to arrive via courier
Avoids duplicate creation, local storage and unsuitable file sizes
Sharing also creates a detailed audit of where files are going
Recipients download files in the appropriate format (IMS guides them through this step)
Faster, more convenient and more manageable file sharing is at the heart of Third Light IMS. These features make it faster and more productive for users (and appreciated by IT departments).
Reason 4 - Digital asset management encourages and supports workflow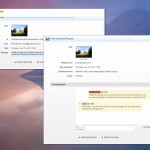 Workflow (the order in which events happen) takes a digital library from being a file server to being a true digital asset management system.
Third Light IMS earns its "intelligent" media server name from being much more than a file server. It provides the features and the logical processes that are essential to real world requirements. For example, IMS can provide processes to support you when files move in and out of the server:
Upload approvals allow incoming files to be sanity checked for metadata
Metadata requirements can be filtered through accepted vocabulary lists first (ie. keyword dictionaries)
Nominated users can manually review, edit and approve incoming files
Details are gathered when files are downloaded (History Notes)
Downloads can be partially or fully protected by approvals (again using nominated reviewers)
A central Notification Manager help you manage emails
Our aim is to give you a ready-made solution which is shaped by real users - an Intelligent Media Server where features slot into place naturally.
Reason 5 - Digital asset management integrates with your desktop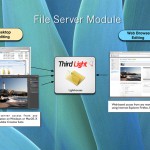 Adopting DAM  is a natural progression from just storing files on a shared drive, but the transition from a simple storage area to an intelligent management tool can be disruptive.
Third Light IMS servers use  tools to bring IMS closer to the desktop, and also has an optional file server module so that existing file based workflows are also supported.
Provides a network file server share compatible with Windows and MacOS X ("File Server Module")
A purpose-built drag and drop uploader for MacOS X and Windows
Adobe Bridge plugin to directly browse and retrieve files from IMS into Creative Suite products
An export plugin for Apple Aperture (MacOS X)
An export plugin for Adobe Lightroom (MacOS X and PC)
Integrates with DropBox natively
Works well with standard FTP tools
All tools and plugins are free and unlimited
You can  use your Microsoft Active Directory login (and we also support OpenID, of course).
Adding these plugins and tools makes it easier to rely on Third Light IMS as your one, definitive repository for digital media. It works the way you do.
Reason 6 - DAM offers a Search Engine for metadata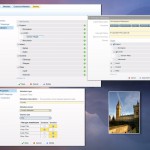 Metadata is so much more than just captions and keywords. In a modern digital asset management solution, you can define your own metadata without limits.
What this means in practice is the freedom to store, search and present your data in the way that best suits your own requirements, creating any number of fields, not only as text but using specific input types, each with controlled vocabularies that you can define.
Text boxes
Drop-down menus
Checkbox lists
Dates
GPS coordinates
Tree structures (taxonomies)
Hyperlinked keywords
URL links and related file links
In Third Light IMS, all fields can be edited in batches, imported and exported. Any field you create can be intelligently searched and shared with other users, and if you have a lot of metadata you can create grouped panels of related fields. Metadata is naturally embedded with Adobe XMP and IPTC, so it is automatically discovered when you upload new files.
Third Light gives you an adaptable system that can exactly match your requirements, and we're committed to saving you time if you plan to use metadata intensively.
Reason 7 - Digital asset management is affordable and easy to deploy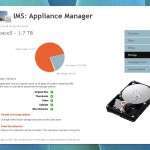 Owning a leading digital asset management system should not involve a complex IT project. We've made owning and maintaining Third Light as simple as buying a product off the shelf.
We offer IMS in several different packages so that you can choose to run the server in house, or outsource it completely to Third Light or another ISP in the cloud.
If you prefer to outsource your IMS server to Third Light, we offer hosting with a particular emphasis on high performance and security:
Hosted as an annual subscription on our private cloud
Hosted as a VMWare Virtual Appliance
Hosted on hardware dedicated to you (co-location in our data centre)
On the other hand, if you prefer to host your own applications, Third Light IMS is available in the following packages:
Self-install on your own hardware
Self-install on a Virtual Machine ('virtual appliance')
Deploy IMS on Amazon EC2
Order a ready-made server directly from Third Light, built to your requirements
It takes under 20 minutes to install IMS from the CD-ROM. We can help you migrate your content from existing file servers as part of your IMS deployment, too - free of charge.
Best of all, Third Light IMS is a completely self-managing solution so it takes care of its own security patches and updates from within the product (there's no need to master a new server environment). Whichever package suits you, with Third Light IMS you can expect high uptime, a low total cost of ownership, and satisfied users.
Reason 8 - Commercial DAM solutions are supported and maintained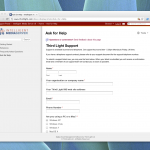 In a fast-changing environment, commercially developed and supported software keeps pace with changes, is stable and tested, and is backed by cast iron support contracts.
When you deploy a Third Light  server, we offer on site training anywhere in the world and dedicated support via email or telephone, with access to our product upgrades for one simple annual fee.
Here are some of the services we offer to keep you and your IMS running smoothly.
Dedicated support staff with access to developers
Searchable online documentation, always up-to-date
On site training or telephone training workshops
Built in software updates to keep your site tuned up
A long heritage of implementing feature requests and keeping ahead of trends in the market
Our software updates provide access to a continual stream of new features, innovative new developments and improvements. With Third Light IMS support and maintenance in place, you will never need to replace or reinstall your site with new versions or pay for new releases.
Reason 9 - You can manage videos and perform basic editing without expensive tools

Video content and specialist tools associated with video editing have tended to be focused on a small group of people with the skills and software needed to look after this kind of content. In reality, though, any requests they field (not only for video but often for images) are quite basic. For example, cropping or resizing images, extracting part of a video or publishing a video to a web site are all small, distracting tasks for your creative talent.
In Third Light IMS, these features are kept simple and accessible, so that all of the team - not just your creative heroes - can get involved.
Reason 10 - Digital asset management is taking the world by storm
Digital asset management is a good news story. It saves time and money, and is now so commonplace that any organisation of any size can afford to use a high-quality DAM product without paying the high costs of custom development or in-house development.
We offer a free 30-day trial of IMS to let you make an informed choice - and we will offer you a guided tour of our product to help you discover why there are even more than these 10 reasons to adopt digital asset management.
---
Articles DAM - Digital Asset Management Digital Workflow Metadata Video Asset Management