Women in STEM we love to follow
For International Women's Day 2021, we've asked our founder to share some of the female experts in science, tech, engineering and maths he finds the most fascinating, authoritative and illuminating.
Over on LinkedIn, we've marked the day by talking about the female pioneers, innovators and challengers in the fields of STEM. Many of the women we've featured didn't just excel at what they did. They also had to persevere just to open doors – for themselves and often other women – in sectors structured in a way that meant we'll never get to know so many other, equally talented names.
However, we can't just celebrate these STEM pioneers without turning our gaze to the present. In this year of pandemic, when awareness of the real-life importance of these fields is at an all-time high, we've also turned the spotlight to some of the women on the frontline of the battle against Covid-19. And building on this, we've asked our founder and MD Michael Wells for the female voices he relies upon for STEM updates and insights. Click on their names to open up their Twitter profiles.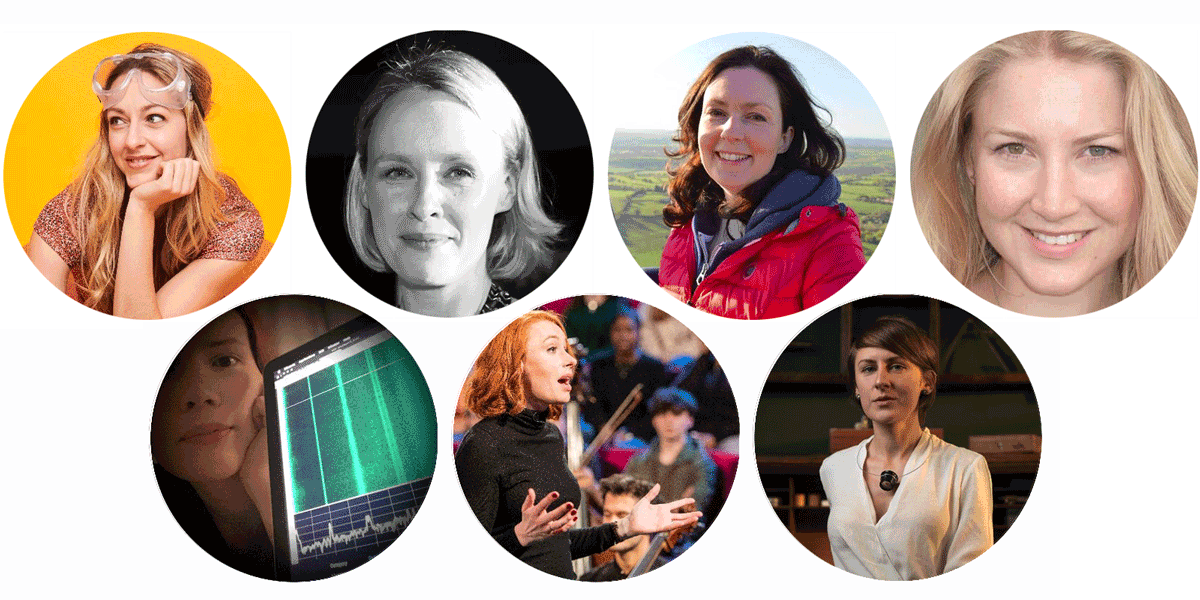 Top row, l-r: Diana Cowern, Jo Dunkley, Melanie Windridge, Lucie Green; bottom row, l-r: Oona Räisänen, Hannah Fry, Rebecca Struthers.
"I really enjoy following her on Twitter; she's an exceptional communicator who has brought the wonders of physics to life for many young people."
"A compelling and valuable voice. A world-renowned Professor of Physics at Princeton, she writes incredibly accessible books that nurture understanding in people of all backgrounds. I couldn't recommend them more highly to anyone looking to expand their knowledge."
"There's so much variety and inspiration here for followers - not only is she an expert on fusion energy and plasma physics – she's also summited Everest and serves as vice president of the Alpine Club."
"A solar physicist and science communicator, her work on the solar cycle is fascinating as it's directly relevant to many aspects of radio communication on earth."
"This is an eye-opening account to follow. As a signals and digital signal processing hacker, she's possibly the most innovative and creative person I could name in the field - she hacks signals in ways no-one else thinks to try!"
"I really enjoy her prominent work as a TV mathematician, but of particular note is the series she filmed about pandemics, how they spread and how we can prevent them with inoculation – which aired, by great luck, shortly before COVID-19 struck."
"As an amateur repairer of clocks, I find it interesting to follow the work of this watch maker and repairer in an otherwise male-dominated field. She's also an author and businesswoman."
This year, we're all being asked to #choosetochallenge for International Women's Day - to celebrate women's achievements, raise awareness against bias and take action for equality. You can discover all the ways to contribute – and how to continue well past March 8! – by visiting the official website.
Other articles you may find useful:
How a global computing project is fighting Covid-19 – and what we're doing to help
Third Light are proud to support [email protected] - a global network of computer space 'borrowed' from anyone who volunteers it. Our shared mission: to simulate and map diseases.
---