When you need to keep things simple: Chorus
Our digital asset management solution has been designed to handle the sophisticated requirements of digital content specialists – but what if you're looking for a product that also serves people who aren't as comfortable with technology? Here's how Chorus meets the needs of both.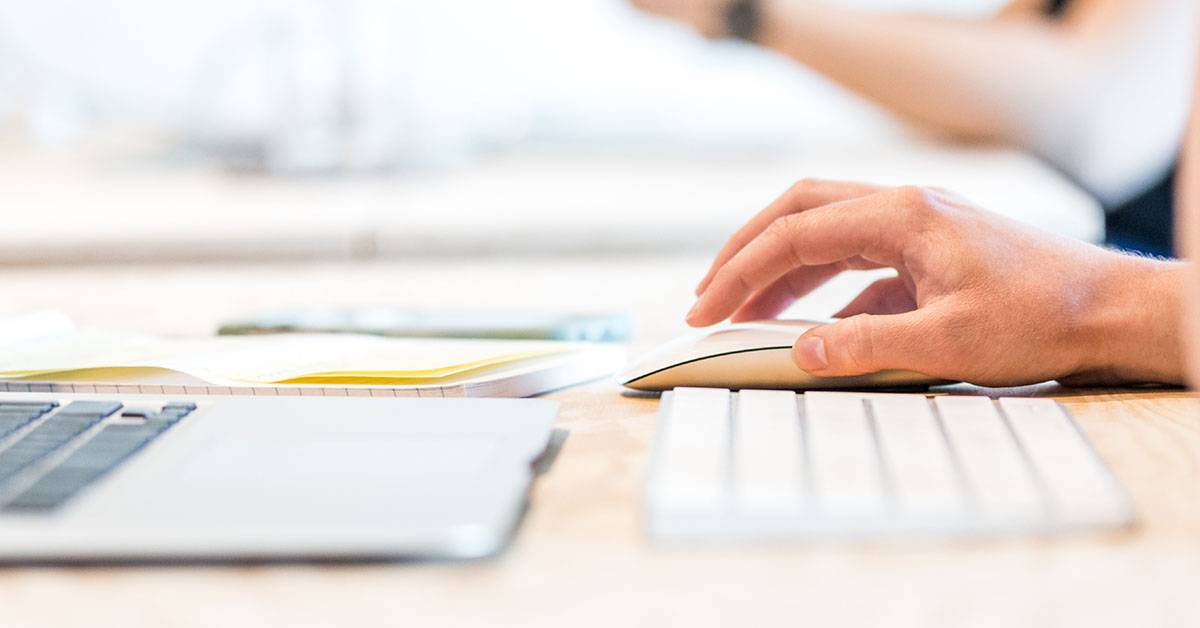 "Some companies need a solution that's just for a production studio or content experts, who can handle more technical file management operations," explains Third Light's Head of Design, Sam Phillips. He's responsible for making sure Chorus is smooth and intuitive enough for everyone to use while making sure it still has the power and smartness to take care of the specialized requirements.
"However," he adds, "if you're getting a DAM that helps your entire organization find your images and logos quickly, it also needs to be as simple and intuitive so as many people as possible can figure out how to use it – and do so right away. "It's not everyone's job to handle different media files, and we created Chorus with enough versatility to meet those people's needs, too."
Separate areas for simple requirements
First, Chorus's configurability plays a key role in keeping your different kinds of users from tripping over each other's toes. "Spaces are the key to keeping complex media separate from easy-to-access files," says Sam. This is because each space can be set to allow different levels of access and sophistication of metadata. "With some initial configuration, your techy people can work uninterrupted in one space while your not-so techy people can get they need from another space with minimal fuss," he adds.
Our answer was not one, but two viewing panes, which means you can click and drag files from one place to another.

Sam Phillips, Head of Design
Intuitive user actions and smart display
How many platforms make you select what you want to move, then right-click and select 'Move to', then click through to the destination folder? "We heard enough feedback from frustrated people to know Chorus should offer a smoother way to add assets to a collection, or move them into a new home," says Sam. "Our answer was not one, but two viewing panes, which means you can click and drag files from one place to another – and see exactly where that is and what else is in it."
Signposting for everyday navigation
Clicking and dragging doesn't just work with the dual panes. When your users have spaces, folders or collections they visit all the time, they can quickly sweep them to their favorites bar to bookmark for later. "If you're setting up an account for a new recruit," says Sam, "adding a few handy links to their favorites – company logos, brand videos, whatever you want them to have immediate access to – is a great way to help them find their feet."
Watch this short video to see all these features in action
Single-key shortcuts for easy operation
Even simpler than the click-and-drag gesture is the keyboard shortcut. With the press of a button, a user can change how their display window looks and manage files quickly. Selecting and unselecting all files; editing, deleting (if they have permission!) and renaming them; "it just takes one press of a key," says Sam. "But you don't even have to remember which key does what, because pressing the ? key makes the whole list pop up for your reference."
Quick information everyone can understand
While metadata usually helps people search for assets, metadata presented in the form of Chorus's 'labels' works even harder – because your users can see it. If you've got a folder full of logos, for example, you can label the appropriate ones as 'for print' and 'for screen' so everyone can select the right color space and resolution. "This is a great feature for general end users," says Sam, "because you can let them know how each asset could be used. No more emails asking what the right file is for whatever it is they want to do!"
We've heard these preset options save our customers all kinds of headaches, which, for us, is the ultimate goal.

Sam Phillips, Head of Design
Image editing anyone can master
Once they've found the file they need, a basic end user need not end up with a huge original file that'll bulk up a PowerPoint presentation or Word doc beyond recognition. Chorus lets users download images in a choice of formats and sizes with just a few clicks, with no extra software required.
"To save all users time when self-serving from your assets, we created the ability to add pre-set specifications," says Sam. Common sizes – PowerPoint headers, Twitter posts, Web elements, whatever is needed – can be pre-set so all users need to do is choose from a drop-down menu to get that right away. "We've heard these preset options save our customers all kinds of headaches," he adds, "which, for us, is the ultimate goal!"
Whatever side of Chorus you'd like to see in action, book a demo today. Simply let us know what kind of experiences you need your users to have and we can tailor the presentation to show you.
Author: Edie Mullen
Other articles you may find useful:
Picture this: a DAM solution built in your image
A digital asset management (DAM) system may be the solution you're looking for, but which one will perform best for your users and the way they like to work? Configuration is a key consideration.
Chorus: the powerful tech behind a creative solution
If you'd like to know about the standards we hold for our management of the system and see exactly how your valuable files and content are in such safe hands, we've compiled all the facts and figures you'll need.
---