The hidden opportunities of customer content
When planning and creating marketing content, it's tempting to focus entirely outwards on lead generation, leaving converted audiences to customer-facing teams once onboarded. But if you're looking for new avenues to enrich your content strategy, it's worth taking a look inwards, too.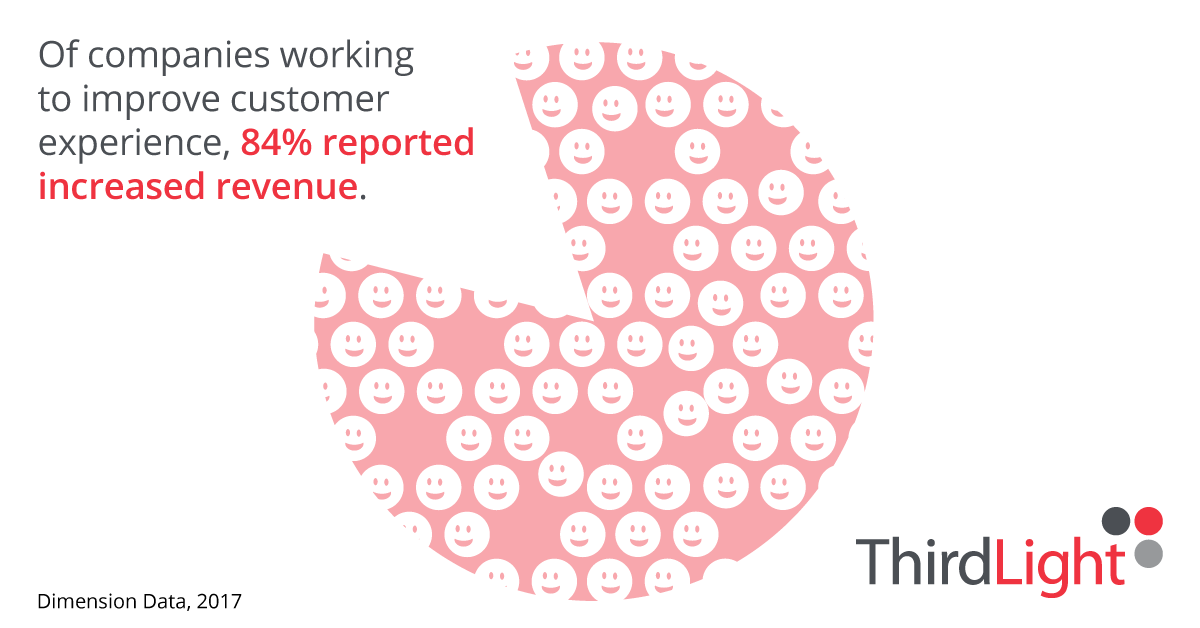 Whether it's to sell services, a cause or a product, content that engages and converts target audiences has to cultivate their understanding, taking them on the journey that ends in them choosing… you. And once new customers have signed on the dotted line, the growth of that understanding could stop there – or it could develop even further, giving them the tools they need to get the best possible outcome from that decision. This point is where many organizations now invest in strategies for customer success.
Reaching far beyond the more common 'customer service' approach, customer success is built on a foundation of partnership between company and customer. "It's an ongoing process that includes dialogue, support, coaching and training, in a combination that's unique to the goals of each customer," explains our Head of Customer Success, Danny Smith. "The overall objective is to retain customers, eventually transform them into engaged, active brand advocates who would be happy to recommend your business to others."
This process draws on content at every stage, from onboarding and training to updates and general communications. If it exists in your organization you can tap into a prime source of material for repurposing and insights for lead generation; if it doesn't, then it's worth considering the opportunities it presents for your existing marketing content – a 2017 Dimension Data survey found 84% of companies that work to improve customer experience say it's resulted in an increase in revenue.

Repurpose content to enhance customer experience
"A great early example of customer success was Nintendo's Power Line program," explains Danny. "They realized players who couldn't get past certain obstacles in a game were getting demotivated and less likely to buy the next title, so they set up a hotline staffed by 'gameplay counselors' for anyone who needed help getting unstuck.
"Tackling that demotivation helped them cultivate a loyal base who championed their brand over the longer term. While modern customer success teams don't charge a premium rate for phone calls, the principle is the same! It's all about listening to your customer to find out what their goals are, and providing the tools that help them get there."
If you're already creating content that helps prospective audiences understand what you're offering, it could be worth investing a little extra time to add some more practical details to a version that would help a customer feel better informed and supported. This is an important factor – PwC's 2018 Future of CX survey found 32% of 12,000 globally distributed respondents said they'd stop doing business with a brand they loved after one bad experience.
In addition to enhancing their user experience, content that explains could also minimize the time your organization spends providing assistance. For example, if you're creating FAQs for marketing use, see if there's value in expanding the scope to cover the kinds of questions customers are already asking your support teams – or pick out the use case details from an inspirational case study.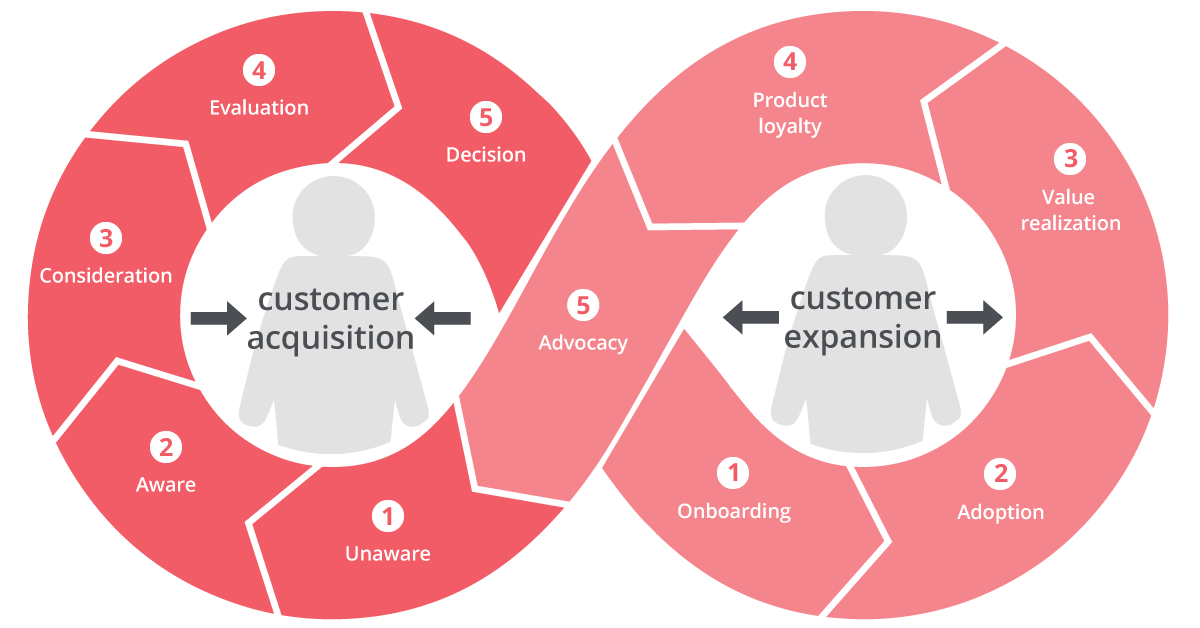 At the 'adoption' point, where many businesses can lose customers they worked so hard to acquire, content plays a critical role in growing the understanding required for customer success.
Nurture understanding for stronger relationships
"Even before the 2020 pandemic meant everyone's priorities changed, the outside world was evolving at quite a pace," says Danny. "Customer success teams have had to help their commercial partners realign to these new goals – by mapping out upskilling plans, for example, or exploring what adjustments or additions need to be made to the solution itself."
If your content has been designed to grow understanding in your external audiences, not continuing this learning curve with your customers would be a missed opportunity – especially when this can be done through repurposing. Look out for anything that can translate from one media to another; your customer audiences are closer to you, so 'little and often' is a more achievable approach. Break longer-form pieces down into multiple snippets for bite-sized learning; turn facts into graphics and videos into quick GIFs.
Being able to listen to our audience day-to-day, we often get really valuable pointers about how we can tailor message, timing and method for optimal communications.

Danny Smith, Head of Customer Success
Get valuable insights for future leads
"When creating and publishing content, customer success teams have a privilege our marketing colleagues rarely have," says Danny. "Being able to listen to our audience day-to-day – via support calls, feedback and in our case, training sessions – we often get really valuable pointers about how we can tailor message, timing and method for optimal communications," says Danny.
Can this information guide how you reach your next audience? Looking at the response data for customer communications can hint at how – and how often – your target audience prefers to hear from you. Exploring the individual goals of your existing customers can throw up keywords for your next campaign or core web copy, and steer how you talk about the solutions offered.
Chorus transforms how creative teams collaborate to produce content and helps marketing teams get the best return through its distribution and reuse. We're offering a free 30-day trial so you can see its powerful features in action on your own projects. And if you have any questions, just [email protected]; we're here to help.
Author: Edie Mullen
Other articles you may find useful:
Put your content to work with Chorus published links
We all know you get the best value from your marketing assets when they're fully accessible to the people who need to use, see or distribute them. Chorus helps you control and track who accesses it - here's how.
How Chorus's derivatives supercharge creative campaign delivery
If you're struggling to control a tsunami of duplicate files, help is at hand. Chorus comes with a clever tool that doesn't just control versioning of your media – it makes all the amends you need, too.
---