Intuitive design: why our work software's getting friendlier
Have you ever found professional digital tools a challenge to master compared to the apps we can't put down in everyday life? There's good news: businesses are starting to realize a truly productive workforce needs that same satisfaction and ease of use in the office, too.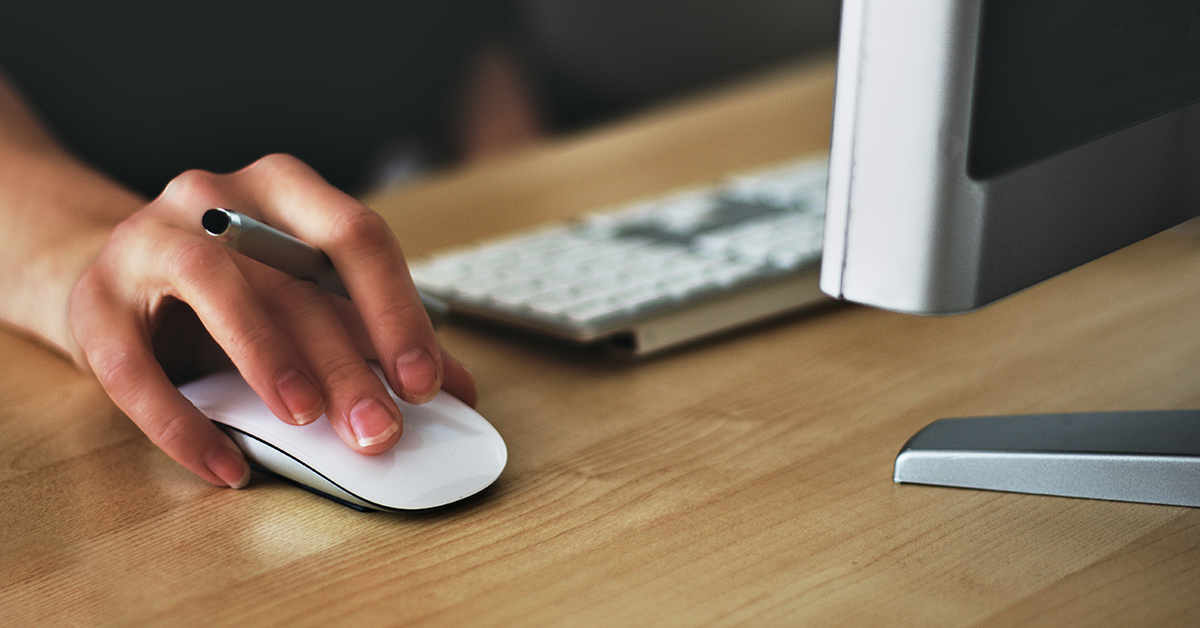 From messaging and socializing to shopping and gaming, the last decade has seen all kinds of apps and platforms become an integral part of our everyday lives. They're 'sticky' – meaning we go back to them habitually – and help us get stuff done without giving much thought to the actions we had to carry out to get there. Switch focus to much of the software used in offices over the same period, and it's often a different story.
"Non-work apps – which quite often rely on every click, swipe and tap to generate income – are chosen by an individual user. They are designed to make individual experiences as intuitive and satisfying as possible," explains our founder, Michael Wells. "Successful apps are easy to pick up and compelling to use."
Ultimately a business will suffer when its people fail to adopt enterprise software, or just endure it instead of loving it and getting the most out of it.
"However, purchasing decisions for professional software are often driven by the business's own requirements. There is a tendency for enterprise companies to seek out functionality – what the software can deliver – and overlook how it feels to actually operate it. This neglects users' experiences and satisfaction. How easily people can get their work done matters, and in particular, steep learning curves are very demotivating. Ultimately a business will suffer when its people fail to adopt enterprise software, or as so commonly happens, just endure it instead of loving it and getting the most out of it. It's important to understand how wasteful this is, of both time and money."
Approaches are evolving
Thankfully, more and more enterprise software companies are rejecting these old ways of creating tech – and doing great business as a result. Look at Slack Technologies, whose fun and irresistible messaging platform has been snapped up by the company behind the more traditional customer relationship management system, Salesforce. With its customizability, integrations with other tools and fun emoji for emotional expression, you'd be forgiven for thinking you were using a personal social media app. It doesn't just allow employees to communicate across an organization when necessity dictates – it compels people to connect with their colleagues in an intuitive and natural way, even when everyone's scattered via home working setups.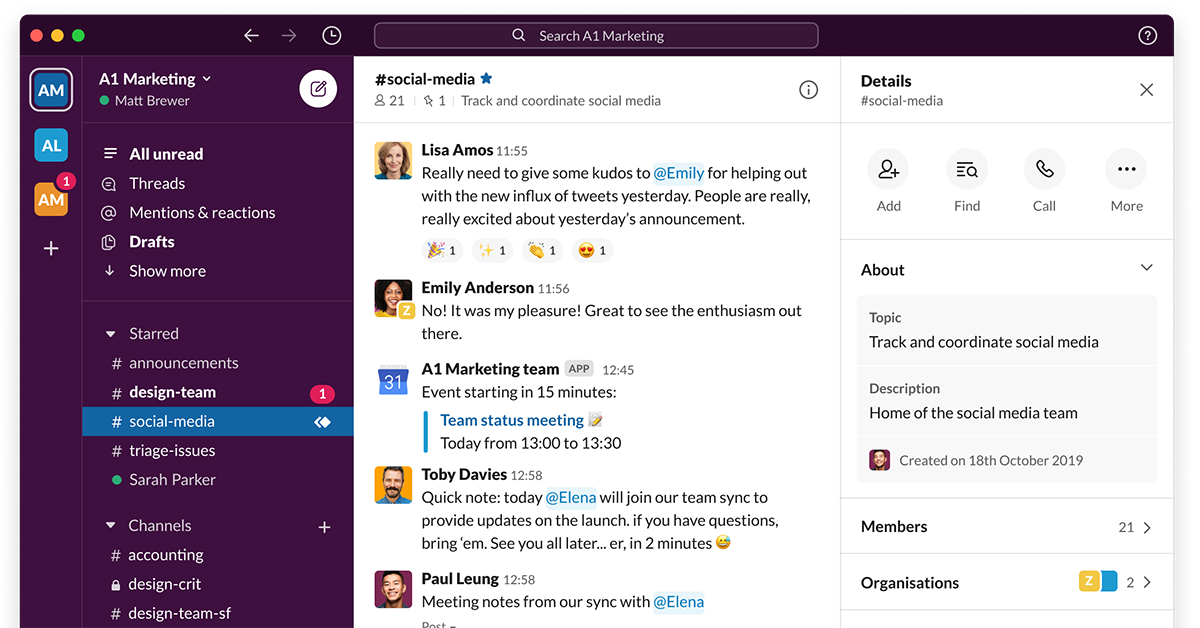 Slack contains the kind of engaging features you'd expect to see in personal social media apps
So, how are enterprise software companies creating products that people want to use, rather than have to – while still meeting the overall needs of the business who's bought it? Having launched our first digital asset management solution in 2002, Michael has seen enough evolution and iterations over the past two decades to offer some experienced insights.
"When developing solutions for professional use, we're aiming to address the working problems of both a business and its people," he says. "On one hand, making a product less complex will result in wider adoption, greater user satisfaction and increased productivity for the people using the solution. On the other, the business will have specific requirements that call for more sophisticated features. Our ultimate challenge as software designers is to achieve a balance between these two points."
Feature requests are where problems can take root, says Michael. "When both users and businesses encounter barriers to their individual objectives, they'll request features that address these," he explains. "This presents the opportunity to add functionality but brings with it with the risk of added complexity. However, with a great design culture we can produce a calm and unified solution that turns out to be easier than anyone expected."

Designing for humans
To learn more about the aspects that help users avoid frustration, we turn to Third Light's Head of Design, Sam Phillips. "The key to helping people wrap their heads around a system quickly, and avoid too much puzzling, lies in its user interface. This is where we can use graphic design to make navigating a system an intuitive experience.
"We try to incorporate familiar sights and actions – self-explanatory icons and drag-and-drop movement – wherever possible to make the familiarization process as effortless as it can be. We all know what envelopes, magnifying glasses and scissors are. As simple as they might appear they're incredibly powerful when it comes to narrowing the learning gap."
The key to helping people wrap their heads around a system quickly, and avoid too much puzzling, lies in its user interface.
The familiar software designs using concepts recognizable by non-techy people were developed back in the 1980s, by – and this is probably not a surprise to anyone who's used one – Apple. "Most of the modern UI you see today builds upon the work of Susan Kare, who's a big hero of mine," Sam says.
"Originally a fine artist, she joined Apple in the early Eighties to create visual elements for the new Macintosh computer; she was instrumental in pushing icons to be instantly interpretable by as many people as possible. Her icons are everywhere from The Museum of Modern Art to Microsoft Windows."

Some of Susan Kare's work, which arguably made the 'icon' truly iconic, is still in use in modern Apple UI to this day.
For Chorus, we received feedback from some users that they would like their workflows to be easier to manage; others said they would appreciate a plugin for use with Adobe software and even more wanted cloud storage. "A reactive approach would have been to address each of these with separate solutions," says Sam – "but we applied a design mindset to this body of requirements and came up with the Project Sync app, which meets all three at once."
It's this considered approach that allows for functionality to be added without increasing complexity. When Project Sync is combined with an array of tools for integration with other solutions, AI assistance and a comments feature, the result is a unified yet customizable solution that smooths all the tedious file management tasks – for everything from digital asset management to work-in-progress projects.
"When you look at the popularity of Apple computers in people's homes," Sam says, "you can see the impact of designing technology to fit people rather than expecting people to fit the tech. It's not about operating a machine, it's about getting what you need to get done… done."
Chorus is a digital asset management solution with powerful work-in-progress features that transform how marketing and creative teams collaborate. We're offering a free 30-day trial so you can see its powerful features in action on your own projects. And if you have any questions, just [email protected]; we're here to help.
Author: Edie Mullen
Other articles you may find useful:
Planning a change? Don't forget to factor in feelings
Whether you're introducing a timesaving digital tool, rolling out software or transforming how an entire company does business, the chances of a successful launch will increase by a third if the people at the centre of your plans are emotionally invested.
Chorus: the powerful tech behind a creative solution
If you're an IT person, or you'd just like to know about the standards we hold for our management of the system and see exactly how your valuable files and content are in such safe hands, we've compiled in one place all the facts and figures you will need.
---