Third Light launches eLearning academy for Chorus users
Here at Third Light, time is always on our minds. Whatever we're working on, it's the first thing we consider; we know it's as precious to our customers as it is to us.
It's the main reason we recommend training as part of a successful Chorus rollout – when team members know how to use its powerful collaborative features from the time of launch, everyone can reap the benefits as soon as possible.
We've always offered a wide range of packages for this, with a dedicated in-house training specialist, Guy Johnson, at hand to deliver them. However, as essential as we believe training to be, we also know what a challenge it is to get everyone in one place for it – which is where our new Chorus eLearning academy comes in.
Training, when and where it suits
The lessons introduce users to the same essential Chorus features and functions outlined in the sessions I deliver online – the ones that get everyone working together right away. The eLearning academy has broken them up into digestible blocks that anyone can work through at a time that suits them and on the device of their choice.

Guy Johnson, Training Manager
With the package granting 12 months' access, the training supports an organization beyond launch. It's ideal for new starters, who'll be able to complete the Chorus part of their induction with minimal input from colleagues - or any user looking to brush up their skills.
Ongoing digital upskilling
Even before this year's unprecedented circumstances - where 44% of us are working from home compared to 19% the year before - the demand for digital skills has grown beyond recognition over the last two decades.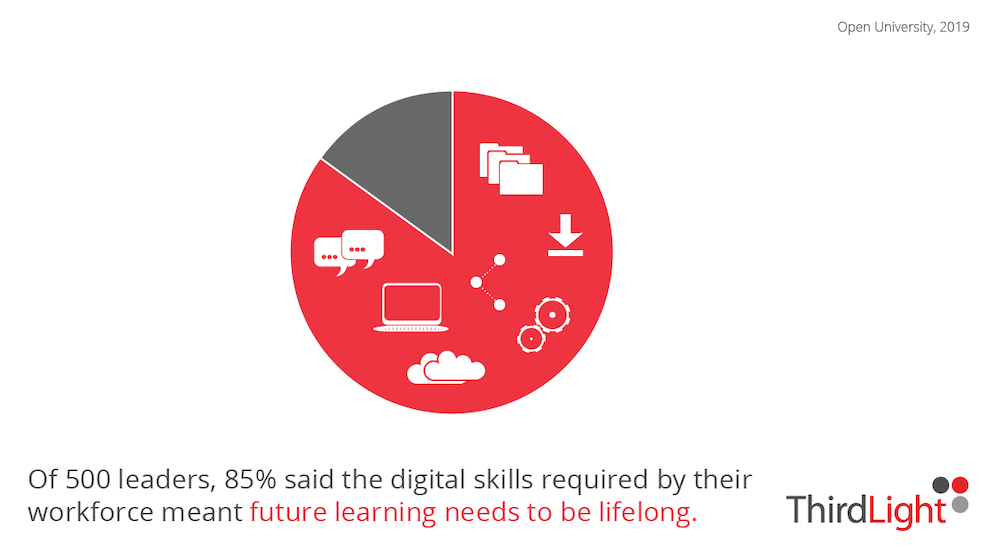 Part of the challenge lies in the rapid pace of digital evolution. In the Open University's 2019 report Bridging the Digital Divide, 85% of business leaders said that to meet their requirements, their workforce's future digital learning would have to be ongoing in nature.
Covering building blocks of modern digital working such as metadata, basic workflows and file management, the Chorus eLearning academy's lessons will be updated and expanded over time to serve users'; changing ways of working.
A modern workforce needs to be open to the idea of ongoing development of digital skills; there's no such thing as a 'fully trained' worker anymore. The eLearning academy has been structured to grow over time to meet the requirements of the organizations we support.
If you'd like to learn more about the training Third Light offers, visit our training page or drop Guy an email at [email protected] with any questions.
---