A day in the life of a UX/UI designer
Before a line of code is constructed, software is 'designed' – that is, the experience of using it is carefully researched, mapped out and crafted, with visual elements created to support this. We asked our Product Designer Mégane Rousselet how she works on the latest updates to Chorus, our digital asset management solution.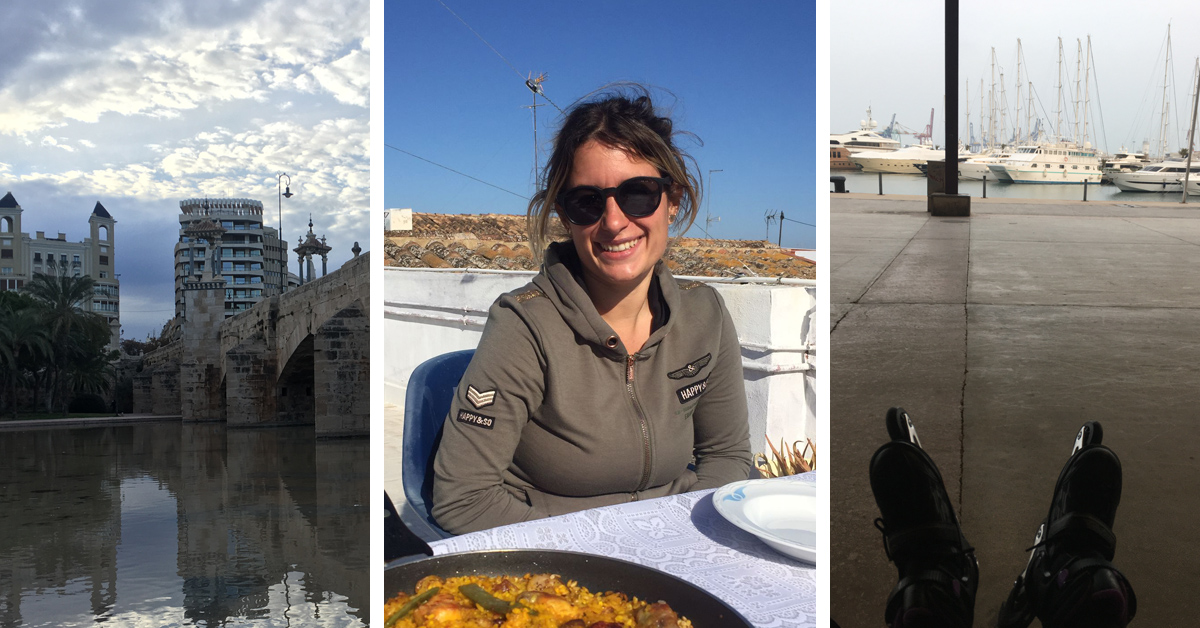 l-r: Exploring Valencia; Mégane enjoys some downtime; rollerblading by the sea
"Before the working day begins, I find taking half an hour to prepare for the intensity ahead really helps; that could be reading, meditation or even cycling to the nearby beach for my coffee. Third Light has spent the last couple of years building a remote working culture that allows us all to be 'digital nomads'; I'm currently living in Valencia, with others distributed across the UK (for now – but when lockdown eases, many will be roaming again).
Observation and exploration
"Once I've opened my laptop, I usually start the day checking out what's new in our industry and our customers' worlds. Research is a huge part of my job; we're all constantly gathering insights and updates. It allows us to keep up to speed with the expectations of the people using Chorus.
Our vision is a solution that's simple enough for people to get their head around using, but delights them when they see how much it does to makes day-to-day working easier.
"There are just two of us – Sam, the Head of Product Design, and me – so we work very closely, constantly watching, listening, analysing and sharing what we've found, then getting together in regular brainstorming sessions to talk through those ideas and come up with new ones. We also look for existing features we could improve. These conversations help us develop what the next steps of our roadmap look like.
"Our vision is a solution that's simple enough for people to get their head around using, but delights them when they see how much it does to makes day-to-day working easier – especially when they're collaborating remotely. We know that creativity needs space and time to nurture, and if Chorus can take care of the 'side tasks' – all the boring, file admin jobs that take up a lot of time if not automated – we've succeeded. As product designers, it's our job to come up with the ways the software does this, from coming up with general ideas to a designing what a finished, coded feature or improvement looks like.

From concept to feature
"At the beginning of this process Sam and I have regular catch-ups where I present ideas and mockups, he feeds back and I iterate and present again. We'll develop that mockup into a prototype, and after user testing, adjusting, testing again – and sharing with a few customers to see if it works for them – we present it to the developers so they can start building the finished item.
"With this work done, we're now in the last round of testing, which is incredibly detailed and repetitive so we can polish the user experience and identify any glitches encountered during practical use. I'm working on aspects of a feature that supports collaboration workflows, so mid-morning Sam and I go through any issues encountered during use testing.
"At lunchtime, I always try to close my laptop and get outside. The day can feature a lot of talking so physical activity is great for giving my brain a rest, but ironically that can be the time I have some great ideas!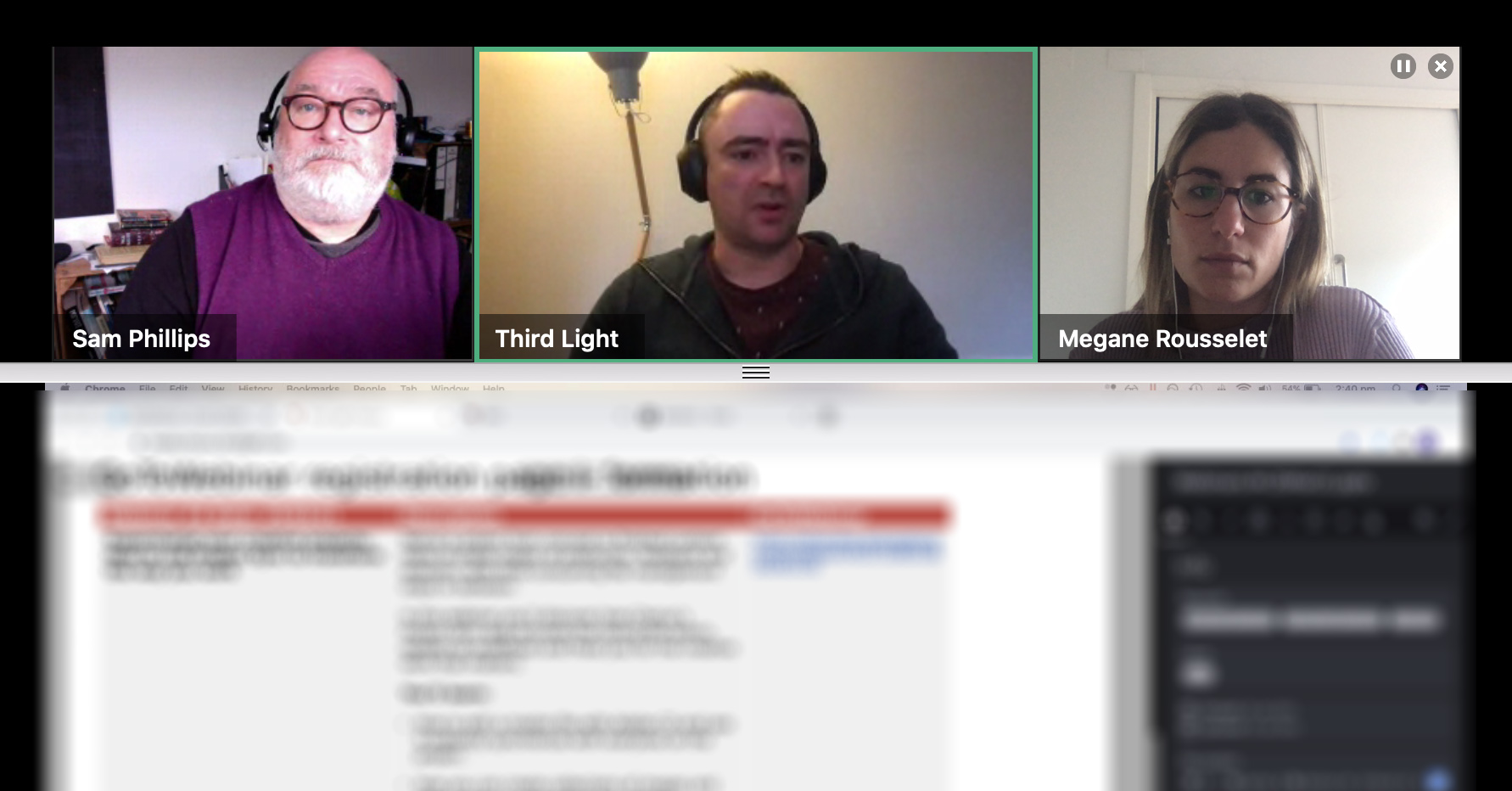 As a 'digital nomad', video calls are essential to Mégane's work
Helping users understand what's new
"When I'm back online, my next meeting is with our Product Specialist, Marco. We go through the information he needs to create what we call 'release notes'– simple guides for users that explain what's new. He works very closely with a variety of Chorus clients so if we're not collaborating on new releases, he'll be updating me on an ongoing basis as he learns about their requirements. Our job is to listen to all these real-life use cases and come up with the best possible ideas.
"Once we've finished up I spend some time creating visual assets – screengrabs and short video clips – for the Marketing team, capturing these new features in use to help people understand exactly what it can achieve for them. Then I do some of the other housekeeping that comes with an update: creating the pop-up messages that let users know to expect to see new things, and adding to the latest feature guides on our website's Help pages.
Our job is to listen to all these real-life use cases and come up with the best possible ideas.
"When everything's done for the day, I usually go rollerblading by the beach or walk around the city, meet with friends (when permitted!) or do some cooking. I found myself a new hobby during the last year of lockdowns – I build furniture from palettes or discarded materials I've found on my walks. Manual works helps me balance with the day I spent sitting in front of my computer – while allowing me to flex my creativity."
Mégane and Sam ran a free 30-minute Chorus webinar about workflows - 'Supercharge Your Work-In-Progress Projects' - this March; click the button below if you'd like to attend (or watch a recording if this date has passed). And if you have any questions about Chorus, just [email protected]; we're here to help.
As told to: Edie Mullen
Other articles you may find useful:
How to maintain your brand in remote workspaces
With so many external factors beyond our control, strengthening an organization's brand identity is not only achievable but strategic; the only challenge is how to do it remotely.
Chorus: the powerful tech behind a creative solution
If you're an IT person, or you'd just like to know about the standards we hold for our management of the system and see exactly how your valuable files and content are in such safe hands, we've compiled in one place all the facts and figures you will need.
---