Third Light offsets 7 years of CO2 emissions with investment in Portel Pará project, Brazil
Here at Third Light, we've been working for a while on tackling our carbon footprint. Like all companies who provide digital services, our environmental impact mostly stems from the emissions caused by the electricity powering our computer equipment. It's been a long-held goal of ours to achieve carbon-neutral status, and we're proud to announce that we've now achieved this, celebrating our final steps earlier this spring by giving each attendee of the first Cambridge The Marketing Meetup (of which we are proud sponsors) a miniature cactus or succulent.
To achieve carbon neutrality on a projected annual emissions total of 35 tonnes of CO2 in 2020, plus our prior emissions, some careful thought has been given to how we meet our responsibilities and minimize the impact we have on the environment. We've approached the challenge from three directions:
Updating our technology
Our server and storage facilities need to be scalable, so that as our customer base expands – and with it, demand on that storage – existing users continue to receive a consistent, powerful Chorus experience. But it's essential to us that we do everything we can to protect the environment as this growth takes place.
The first step was making sure our servers were operating as efficiently as possible. At the end of 2019 we invested in upgrading our servers' technology to handle increased workloads, while reducing CO2 emissions per customer.
Updating servers' processors to the latest generation has boosted their available power by 70% and improved server performance by 50% - plus the replication across separate locations safeguards all the data stored from hardware failure. Overall, the upgrade work means each Third Light customer uses 30% less energy when they use Chorus.
Investing in rainforest protection schemes
The largest on Earth, Brazil's Amazon rainforest occupies 2% of our planet and absorbs 5% of its total CO2 emissions – 2bn tonnes – a year. However, logging and conversion of the land into pasture has put this precious resource in jeopardy.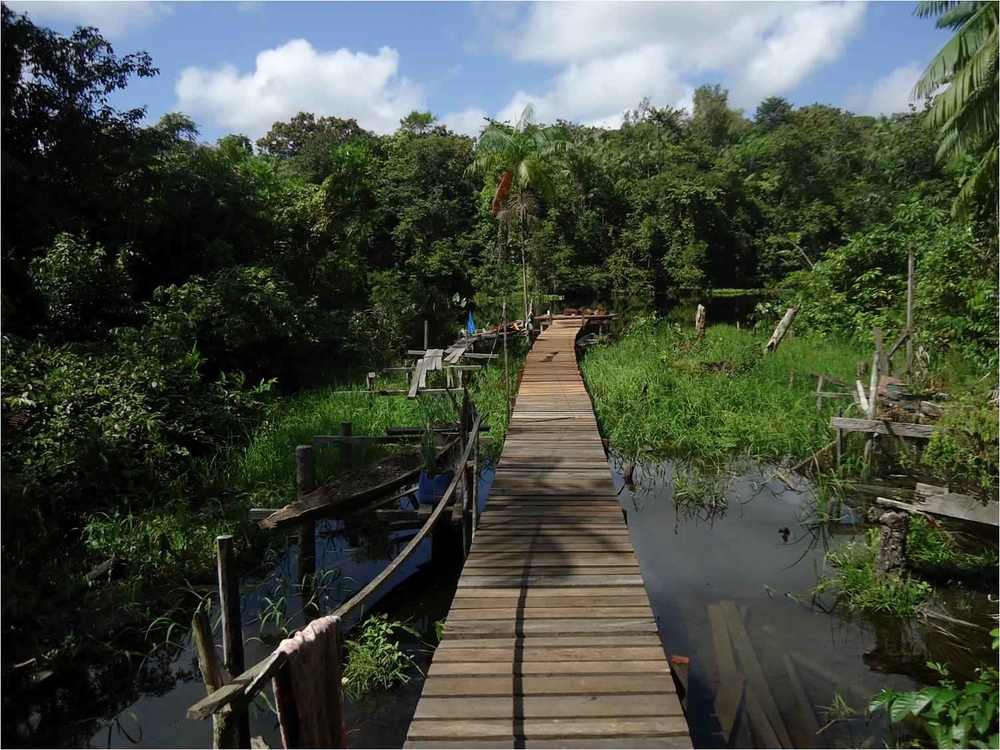 We decided to invest not only in offsetting our carbon footprint now, but also for every year since 2013. We've invested in a project that aims to prevent emissions of over 22m tonnes of CO2-equivalent greenhouse gas over a ten-year period by protecting a key part of this area – Portel, a municipality of Pará, Brazil . Our contribution will secure a 'carbon credit' of 200 tonnes of CO2-equivalent greenhouse gas.
Rich in valuable timber species, Portel's natural resources are threatened by illegal logging, unclear land tenure laws, widespread land speculation, overall weak law enforcement and severe poverty. Run by the international environmental organization RMDLT, the project works to address these issues via a framework known as REDD+, which includes the following activities:
Reducing emissions from deforestation and forest degradation;
conserving existing forest carbon stocks;
enhancing forest carbon stocks;
sustainable forest management.
It does this by supporting and enforcing a conservation reserve of just under 178,000 hectares – the equivalent of 332,634 football pitches. It successfully covers this huge territory, 17 land parcels in total, by training local villagers in forest management and employing them to monitor and protect their land.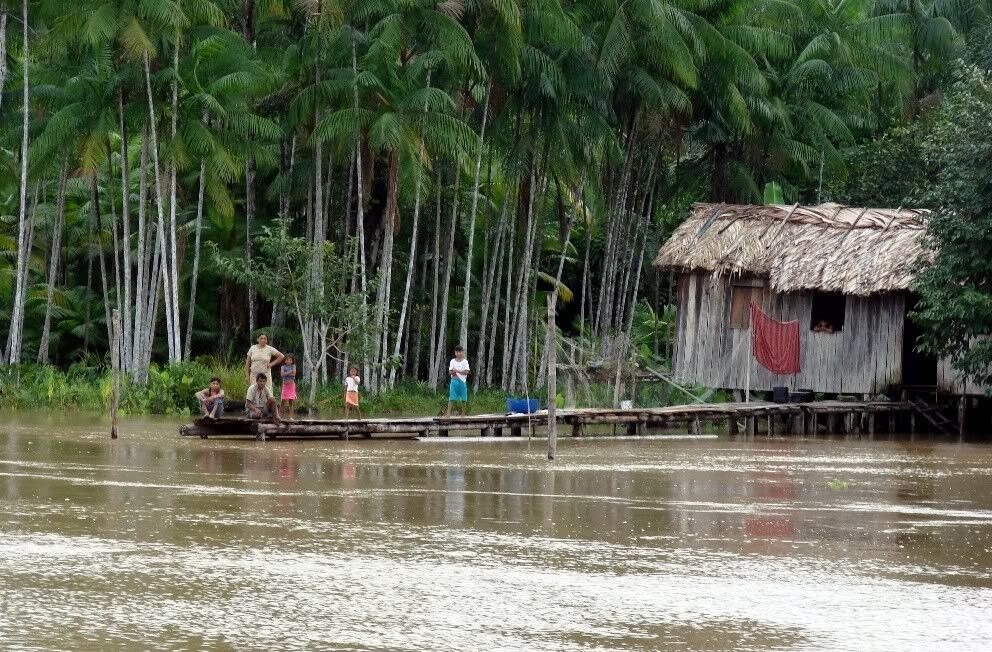 This project has been awarded Gold level in CCB (Climate, Community and Biodiversity) standards for climate adaptation and biodiversity. The carbon 'credits' it generates are VCS-certified – meaning its output has been rigorously assessed against strict quality assurance criteria for organizations working to reduce CO2 on behalf of customers like us.
"When researching options for offsetting our carbon footprint we looked at a variety of solutions," explains our founder and Managing Director Michael Wells, "but the Portel-Para REDD+ Project particularly resonated with us for its combination of the physical protection of natural habitat - one which is far more sensitive and important than those closer to home - and its investment in the local workforce."
Planting trees in the UK
Finally, we're completing our carbon project with a commitment to plant 200 trees this year in our region. This last step of our carbon neutral strategy was to have taken place this spring, but we've had to delay these plans in light of Covid-19 interruptions. When it's possible to pick up where we left off, we'll be sharing updates and photos. Until then, we'll be looking forward to what we're sure you'll agree will be a genuinely uplifting way to mark the moment.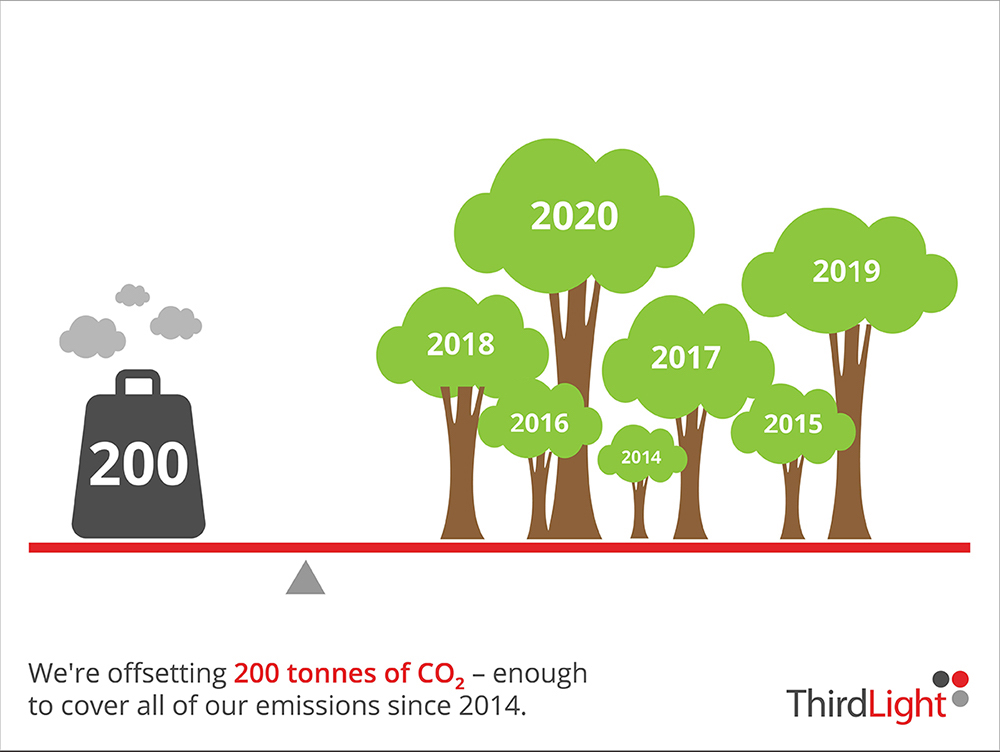 If you would like to know more about our environmental activities here at Third Light's, email
[email protected]
with your questions – we'll be delighted to answer them.
---