Picture this: a DAM solution built in your image
So, you're wondering if some kind of software could help your marketing and creative teams manage and publish their content – especially now everyone is working remotely. A digital asset management (DAM) system may be the solution, but there are so many options out there. Which one will work best for your users? Configuration is a key consideration.
While there's every chance you can find a system that happens to fit your organization's ways of working, it may well take a lot of research, consultation and trialing. The best chance of success lies in a solution that offers flexibility, so it can be wrapped around your specific ways of working.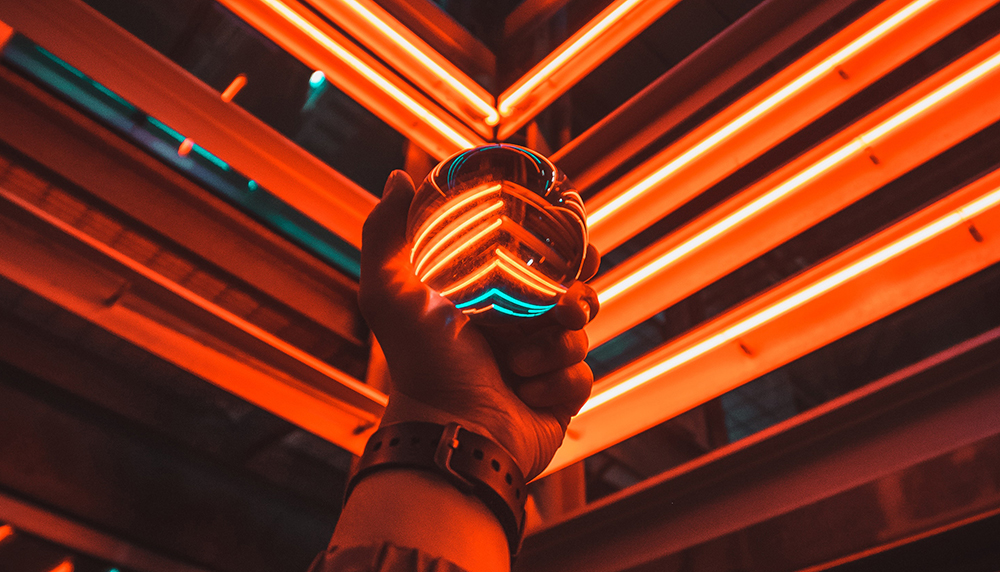 Over our last two decades of media management software development, we've heard countless organizations say they've struggled to achieve this. It's how, two years ago, we came to develop Chorus, a DAM that compliments existing creative projects and workflows – even differing multiples of them.
We spent a long time researching and trialing software solutions to handle our ever-growing database of imagery, but we just kept coming back to Third Light – which delivered on price, service, and attention to what our customers' needs were.

Janette Dalley, BAFTA
A system that reflects your ways of working
Whichever DAM solution you end up choosing, it's unlikely you'll achieve your desired results by changing what you do to fit its structure. Every organization has different roles and objectives, and it takes a huge collective effort and a lot of time to determine processes for creating and delivering work – it's the job of a DAM system to support these processes, not break them down!
We didn't just design Chorus to give organizations control over as many variables as possible; we also set up a dedicated Customer Success team to provide expert assistance at the configuration stage. With their help, you can determine:
Folder structures that allow your users to collaborate on projects and browse easily for the files they need.
Metadata languages that keep file information consistent for users, often via an organizational vocabulary.
Metadata rules that make sure the media your users contribute to the library needs minimal intervention before it's ready for use.
Workflow automations that include reminders and prompts that drive work-in-progress projects and make sure everyone's use of media adheres to organizational rules.
We currently manage just over one million assets (photographs) with Third Light, and have architected the solution to eventually handle about three times that many. It quite simply does everything we need it to do.

– Eric Newsome, Historic Images.
A branded environment for your users
From logo and colors to language and domain name, Chorus's customizable elements mean your users aren't experiencing a Third Light platform as they search, browse and download media – they're experiencing yours.
If you're making content available externally via Chorus's link publishing tool, you can customize how that's branded, too, regardless of how your main site looks. It's really useful if you're representing multiple sub-brands or different clients.
Software that integrates with your existing tools
We want our digital asset management software to have a long and productive life so we've designed it to be as friendly as possible to industry developments and innovations, from the ground up. Chorus offers plugins that connect its media directly to standard content management systems (CMS) such as Drupal and Wordpress.
Companies looking for a system they can customize in greater depth – for example, to feed into specialist CMSs or intranet portals – can pass our Application Program Interface (usually referred to as an API) over to their developers. They can share any questions or ideas via our Third Light Developer Exchange, where staff monitor discussions and help out where required.

Choice of location for your IT team
While the hosted solutions we offer can take serious pressure off IT team shoulders, there's no sense in doing so if your organization has already invested in any specialist infrastructure. Our cloud storage options are powerful, secure and safe, but Chorus works just as smoothly as licensed software linked to your own servers.
A company that's set up to listen
We've already mentioned the expertise of our award-winning Customer Success team but the enthusiasm for all things workflow doesn't just stop there. We're constantly curious about the brand expression and content production problems Chorus could potentially solve.
Would you like to experience Chorus for yourself? We're offering a free 30-day trial so you can see its powerful, next-generation features in the best possible context: in action on your own projects. Any questions? Just [email protected], and we're here to help.
Author: Edie Mullen
Other articles you may find useful:
DAM pricing: how to navigate the maze
So, you're searching for a digital asset management system to organize your company's media. While this sounds straightforward enough, you may be wondering why it's such a challenge to get a concrete answer on cost.
Spark joy in your workplace with effective metadata
Regardless of physical location, it's never been more important - both for our wellbeing and an organization's efficiency - to remove clutter from our digital working spaces the same way we would our homes.
---