Collections do more with Chorus update
When our Chorus user experience team looks at which features to work on next, they listen closely to what the system's existing users have to say. Case in point is the headline development of this month's Chorus update: private collections, a really useful new addition to the collections feature that answers quite a few recent requests.
It's been created to grant more control and freedom to anyone who wants to keep the files they use most often in single places, without those compilations appearing in any shared areas.
Smarter file organization
Sam Phillips, who heads up the team responsible for designing Chorus user features, says collections sit at the heart of how Chorus works for people day-to-day.
He explains: "Just like music playlists, they let a file be in two places at once without being copied, letting you organize files into compilations without moving them away from their original folder. The benefits of this approach to an organization are substantial.
"In conventional shared server storage files would be repeatedly duplicated and saved by users in multiple locations. It all puts unnecessary strain on server storage capacity and makes version control borderline impossible. Collections solve this age-old issue instantly."
"You can now add any file from any space to a private collection to use later on, easy to find and use"
New, improved – and just for you
So, what does this latest Chorus update mean for collections? "The additions we've made make them even more powerful," says Sam. "The most exciting one is the ability to make your own private collections without having to worry about permissions. You can now add anything you can see from any space to a collection in your private folder to use later on – easy to find and use."
To set up a private collection, you'll need to go to your private space and open up the dropdown menu that offers you new folders and collections – you'll see a new option.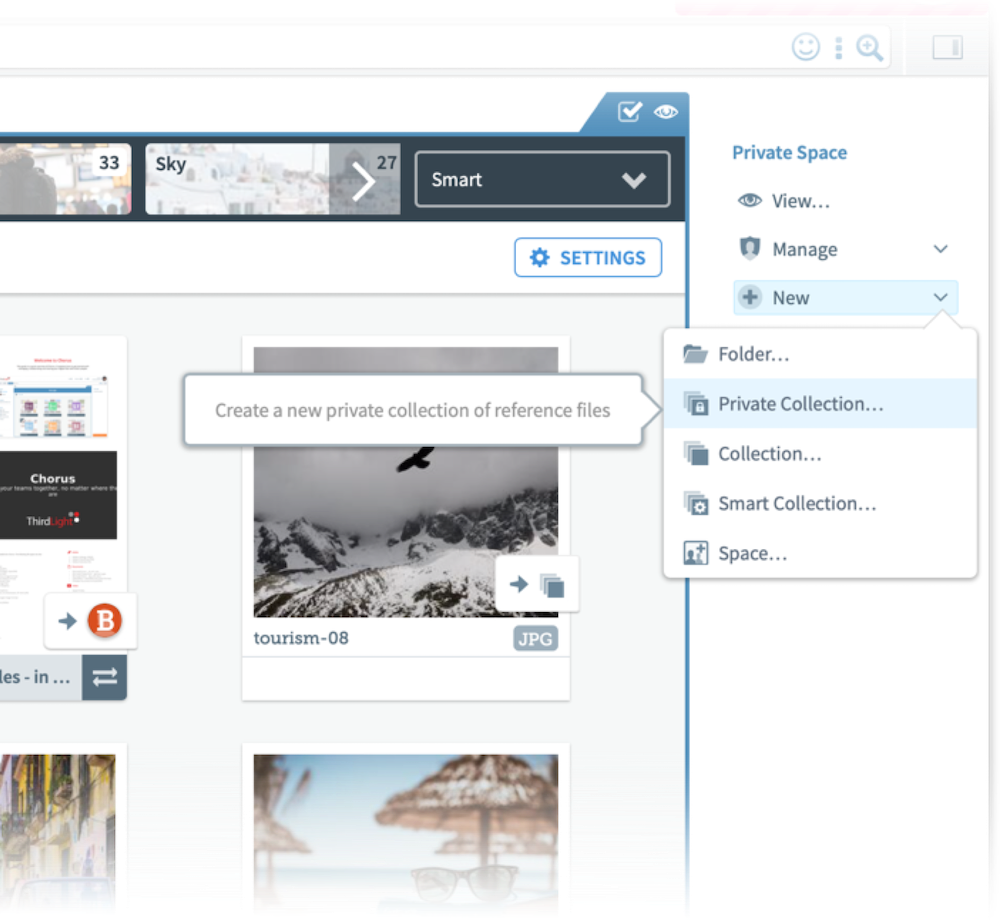 Once you've named your new private collection, there are two ways to fill it. First, you can open it up in one of your viewing panes. Use the other pane to browse for your desired files, then simply click and drag what you need from there – it will then appear in that private collection.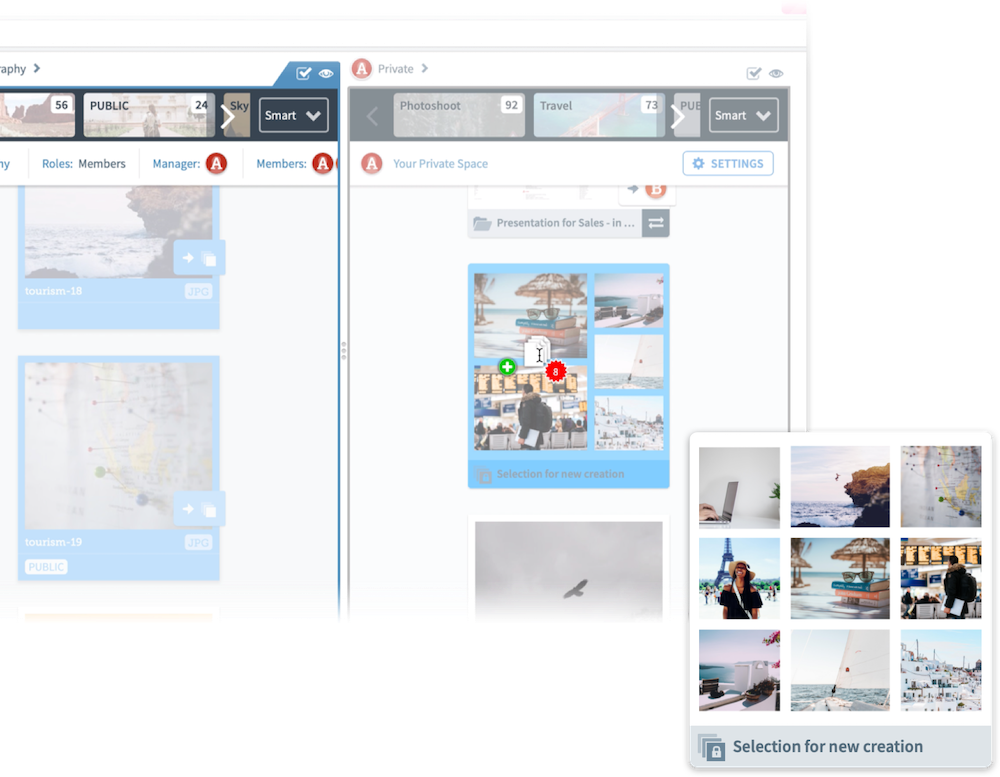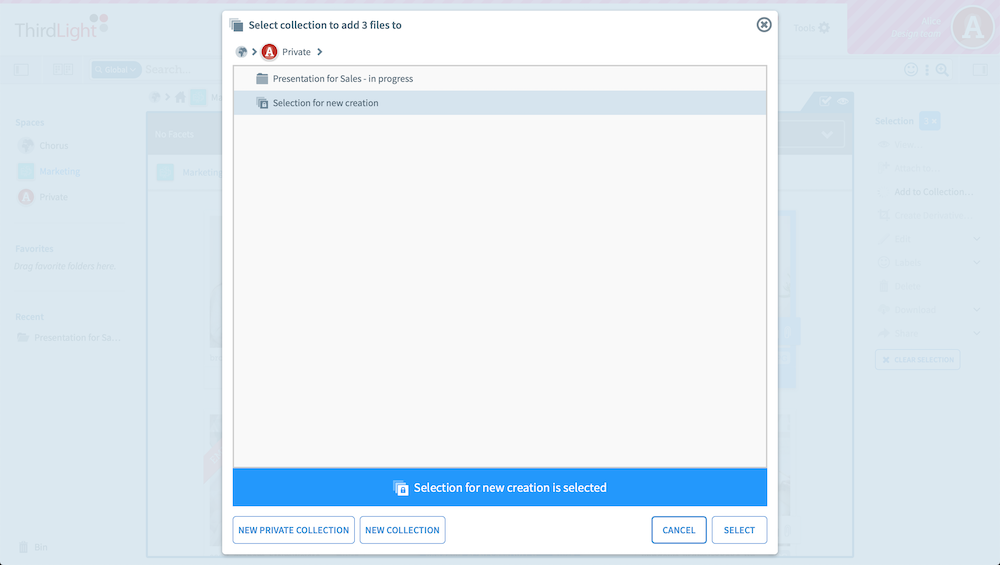 This particular functionality has been designed with the individual user in mind, Sam says. "You can use the files inside a private collection in any way their permissions allow, but you can't share the collection itself – it is private, after all."
And while the update will bring a second, smaller improvement, he says, "it's going to be really useful for teams. It helps everyone keep track of the collections a file appears in. You'll now see an extra tab in the information panel in the file preview, which lists everywhere it's been included".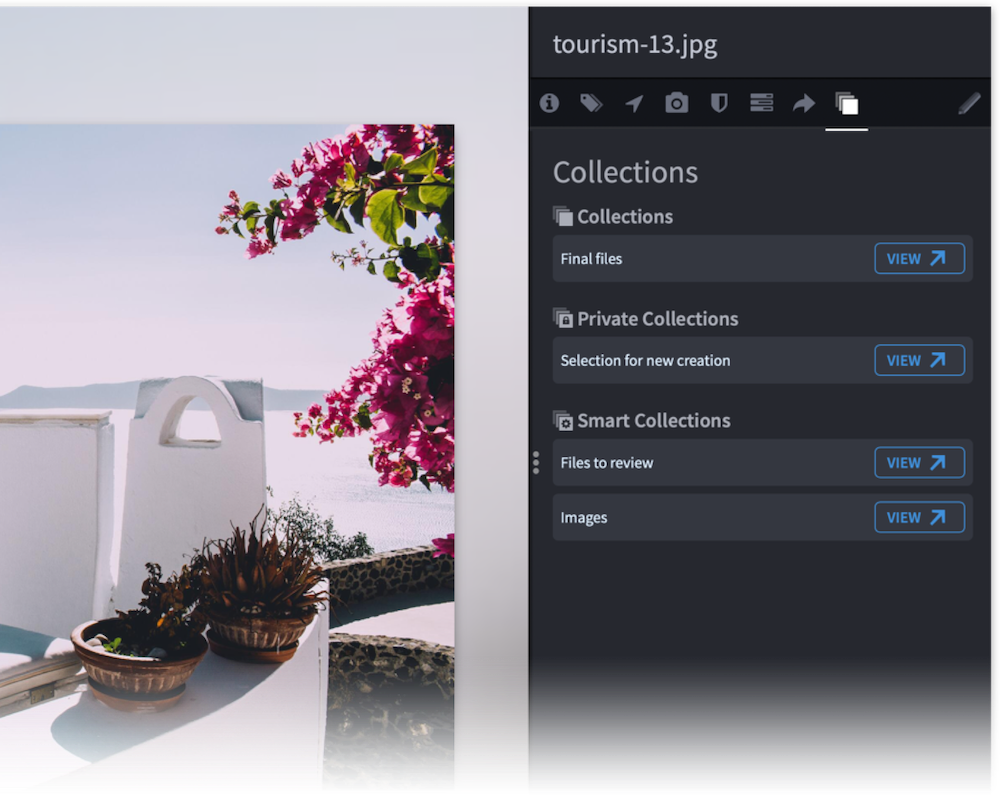 Subtle improvements for smoother use
Sam says there are a lot of other small touches and fixes throughout Chorus to make it easier and more reliable to use. His favorite? "That would have to be the revamped text boxes in the metadata editor, which now expand infinitely as you type.
"Bearing in mind how our customers combine different types of media in their content marketing it's going to be really useful. We've had a lot of users, especially from the nonprofit and charity sector, say it would be great to have a function that can handle longer chunks of copy – meaning easier additions of case study information, for example."
And while we let Sam get back to the next big thing he and his team are cooking up, you can get any more information about these features and functions by emailing [email protected] – we're always available to answer any questions about Chorus.
---