Upcoming live webinars from Third Light
Sign up to our upcoming live webinars and learn to manage your digital files like a pro!
Collections and Smart Collections Webinar
Wednesday, November 28, 2018
4:00PM - 4:45PM GMT
In this webinar we will explain how you can create Collections and Smart Collections in Chorus and how to use them to collaborate, organise and share your files more effectively. These handy features allow you to put together a package of digital files for a specific project and share it internally or with external users, while remaining in control of your image library.
Patrick Davis, Digital Product Owner at The Francis Crick Institute, comments:
"Collections and Smart collections in Chorus let us group our images in multiple ways so that all users of the image library can find what they are looking for easily."
Here's what you'll learn:
What is a Collection?
When would I need a Collection?
Sharing a Collection?
What is a Smart Collection?
Saving the search
Refining the results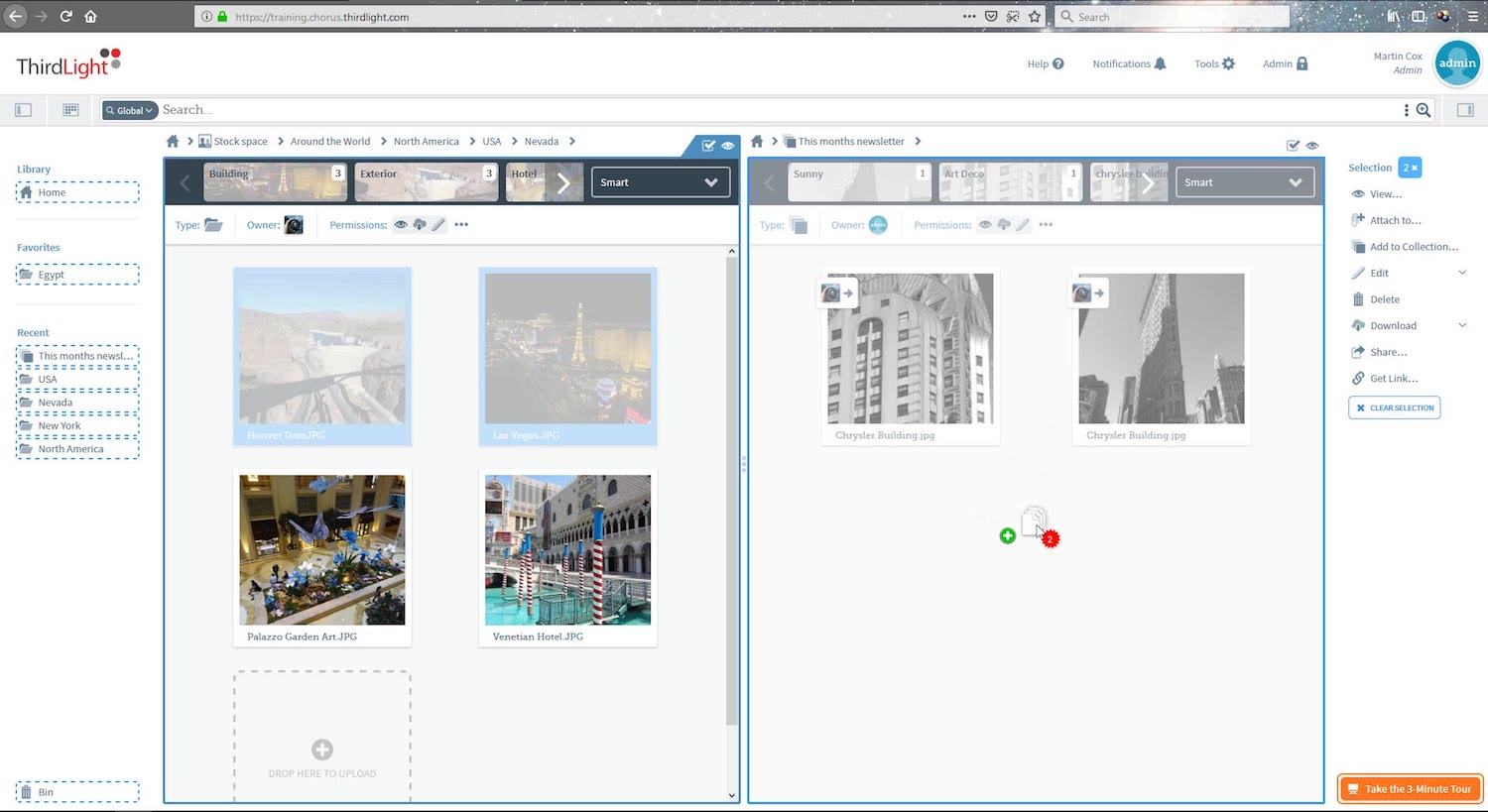 Chorus Workflow Webinar
Wednesday, December 12, 2018
4:00PM - 5:00PM GMT
In this webinar you'll learn how to use the Chorus Workflow Dashboard for digital content collaboration across your teams. Master how to control and approve the flow of digital files through your central media library by allowing users to request approval to upload, download or share files in Chorus.
Here's what you'll learn:
What is Chorus Workflow?
Main features within the Workflow Dashboard
Using the dashboard for digital content collaboration
How to manage Approvals?
Workflow Catalogs and roles in Spaces
Participants at this webinar will be offered an extended trial of the Workflow Module.

---