Third Light sponsors Trinity Hall Engineering Society's annual dinner
Trinity Hall is the fifth oldest College at the University of Cambridge, founded in 1350 and located in the centre of Cambridge. The College has 60 Fellows and 650 undergraduates and graduates in total, across a range of subjects. Around 35 undergraduates will be reading engineering and there are six engineering Fellows.
Trinity Hall Engineering Society was founded in 2011 to provide more opportunities for the College's engineers – both past and present - to interact. Each year, the society holds a three-course dinner in the College's medieval dining hall for students and engineering alumni. THES were very grateful to have Third Light sponsor the dinner in 2019, particularly as the founders of Third Light, Michael Wells (1997), now Managing Director at Third Light and Ben Holland (1997), now Development Director at Third Light, are both Trinity Hall engineering alumni who graduated eighteen years ago.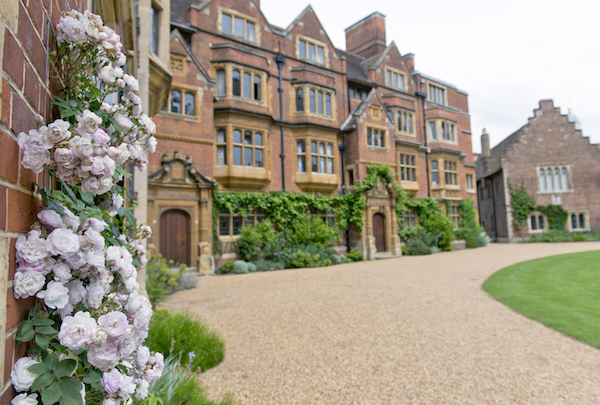 Ben, sharing his thoughts on the evening says:
"It was a wonderful opportunity to chat with current students, and catch up with some old friends. I was pleased to find the Society thriving well, being able to host a program of talks as well as the annual dinner and look forward to more of these special occasions."
Zak Karimjee, Vice-president of the Trinity Hall Engineering Society, explains the role of the event:
"The dinner is important in allowing current students to meet alumni and real engineers in a social setting, encouraging them to make connections and find out more about what might lie ahead for them."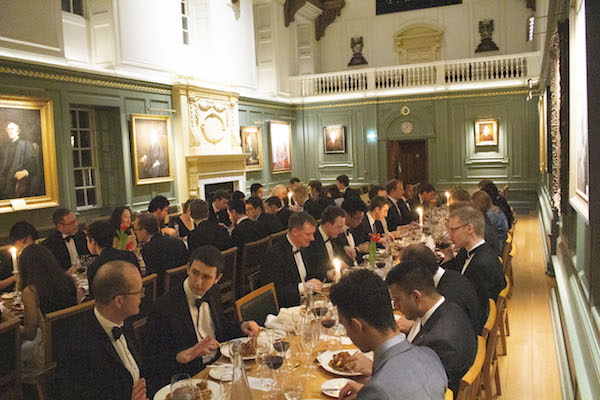 Zak continues:
"It was a pleasure to have Michael and Ben from Third Light attend the dinner, and to hear Michael's insights into his life after his studies here - showing us that as engineers we have the skills to do anything we want, and we're not limited to just engineering!"
The Society seeks sponsorship of the dinner to ensure the ticket price remains affordable for all engineering students and the dinner is inclusive. Sponsors are also given the opportunity to meet with students at a reception before dinner and deliver an after-dinner speech.
Michael Wells offered words of encouragement to Trinity Hall students as Tony Purnell, one of the Fellows in engineering at Trinity Hall, explains:
"What a delight to have Michael talk to our students in such an inspirational way. The central message that engineers should not fear trying out their own company ideas and trust in their problem-solving abilities came across loud and clear. Michael did a fine job of telling our engineers to have confidence in themselves as the engineering degree prepares one so well not just for engineering issues, but also for many of the non-engineering problems he faces daily. It's an important message in today's entrepreneurial Britain, simply to believe in yourself once you've proved you can handle the demands of the Cambridge course."
Third Light also endowed an annual prize at the College for a third-year undergraduate specialising in Information or Computer engineering, based on their results in the end of year exams. Prize winners will be listed in the annual publication the "Trinity Hall Review".
Third Light works with leading brands and educational institutions worldwide to help them manage, store, share and distribute digital media more effectively. If you think we could help your team too, sign-up today for a fully featured 30-day free trial. Visit www.thirdlight.com/trial to try it instantly, or talk to us about a guided tour.
---