Third Light strengthens team with appointment of ex-Spotify e-learning specialist
Over the past few years, Third Light has been steadily expanding its skillset to accommodate ambitious growth plans and optimize its services. Product development, sales and marketing, and customer support teams have all gained additional expertise and changes in the structure have also shown a continued commitment to putting their customers first. Last year, the Customer Success team, headed up by Danny Smith welcomed Product Specialist Marco Michelutto and more recently Guy Johnson joined as the new Training Manager, having previously worked at music tech giant Spotify.
During his time at Spotify, Guy's team moved from traditional classroom-based learning to a truly blended approach incorporating a variety of e-learning, activity-based sessions, webinars and more traditional materials, like presentations and job aids.
Guy explains his vision for training at Third Light:
"One of my main priorities is to revamp our training program by developing an e-learning solution which is even more intuitive, engaging and believe it or not, fun! We've all heard of the expression 'less is more' and huge amounts of training materials can be overwhelming. We'll be providing a training program that offers short, snappy pieces of content that customers can do in their own time, on any device to meet today's expectations and busy schedules."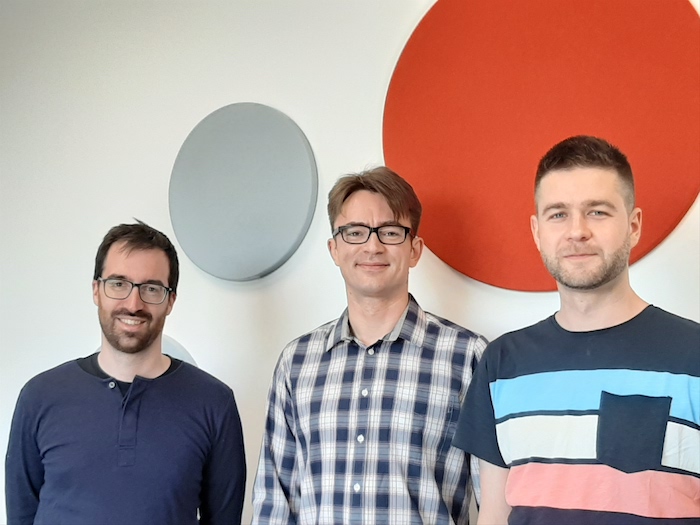 Third Light strongly believes that moving to a more modular, e-learning approach will be highly beneficial to customers. It will provide much more flexibility for their training, while integrating Chorus digital media library into their global operations, helping customers to collaborate more and utilize their digital assets faster.
Danny Smith, Head of Customer Success at Third Light comments:
"The Customer Success team is all about helping our clients realize the value of a well embedded media library. We do this by working with them every step of the way – from the rollout of Chorus, through the adoption process across their organization and beyond. Training plays a key part in this and ensures the many features in the site are utilized and allows customers to tailor their site in a way that works for their organization."
Product and service enhancements need continued effort, so by working closely with customers to gather key product feedback, Third Light ensures those efforts are successful. As part of the training program, Guy will be capturing valuable information from his e-learning tool.
Guy adds:
"We all have different learning styles, so people also need flexibility around their training delivery. I'm a very visual person, for example, but others are much more comfortable with text, so we need to make sure we've catered for everyone. I want to be able to offer Third Light customers a truly engaging experience whether in the digital space or in person."
Third Light's Chorus is part of a movement towards more usable, engaging business software, but it relies on users making the most of its design and concepts. According to the Digital Marketing Institute, by embedding a learning culture that includes training and development initiatives, organizations can help encourage teams to embrace digital transformation and accelerate the adoption of new technology tools. To speak to Guy and book training with Third Light, email guy.johnson@thirdlight.com
---