Third Light to Unveil Chorus 2.0 Digital Media Library at Marketing Week Live
Following the successful launch of Chorus in 2018, the latest edition of Third Light's next-generation digital media library introduces several key enhancements to the user interface, as well as other important product developments.
The improvements in Chorus 2.0 focus on three key areas: navigation, sharing and file permissions. Reorganisation of the file hierarchy has created a simpler, clearer navigation, making it even easier for individual users to manage files within their team and organisation.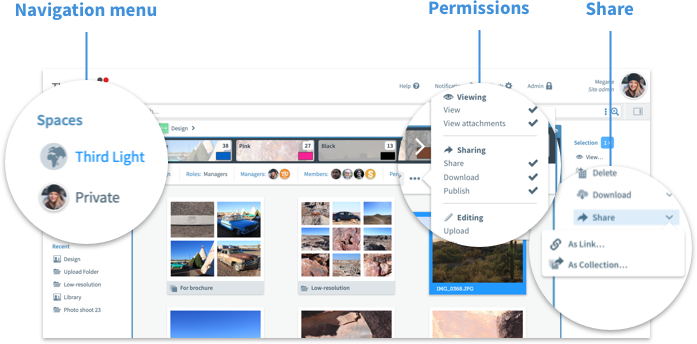 Sam Philips, Head of Design at Third Light, explains:
"With Chorus 2.0 we're speeding up the way marketers and content professionals manage their digital files, by helping them find those files much faster than ever before. We've worked closely with customers to research how they work by carrying out user tests, and I strongly believe that the new design delivers an even more sophisticated experience that further simplifies the management of digital assets."
Enhancements to file sharing in Chorus 2.0 takes team collaboration to the next level. Spaces, an innovative concept developed by Third Light that mirrors how teams work, have been streamlined to make it faster to move between separate areas of the media library. In addition, file permissions and how they are set have been reorganised, providing greater control over what users and teams can do, for peace of mind.
The release of Chorus has driven exponential customer growth, with many global brands now utilising Third Light to manage their increasing content collection.
Third Light has again been shortlisted for the Business Weekly Awards in the category of Disruptive Technology, having made it through from the biggest volume and highest quality of entries ever witnessed for the awards. www.businessweekly.co.uk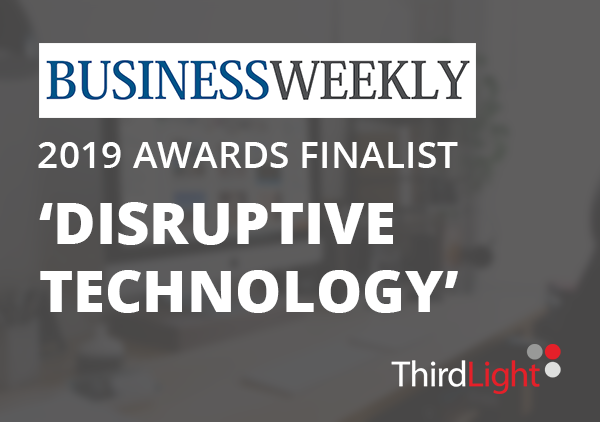 To see Chorus 2.0 in action and experience the latest enhancements, Third Light will be running demos on stand ME75 at the Marketing Week Live show, at Olympia in London. To find out more visit www.marketingweeklive.co.uk
Third Light works with leading brands and organisations worldwide to help them manage, store, share and distribute digital media more effectively. If you think we could help your team too, sign-up today for a fully featured 30-day free trial. Visit www.thirdlight.com/trial to try it instantly, or talk to us about a guided tour.
---