Third Light's Customer Success Team Wins Best Engagement Team Award
Third Light has won the award for the Best Engagement Team at the International Engage Awards 2019. Hosted in London on Monday 11th November, as part of the Customer Engagement Summit, Europe's largest customer experience event.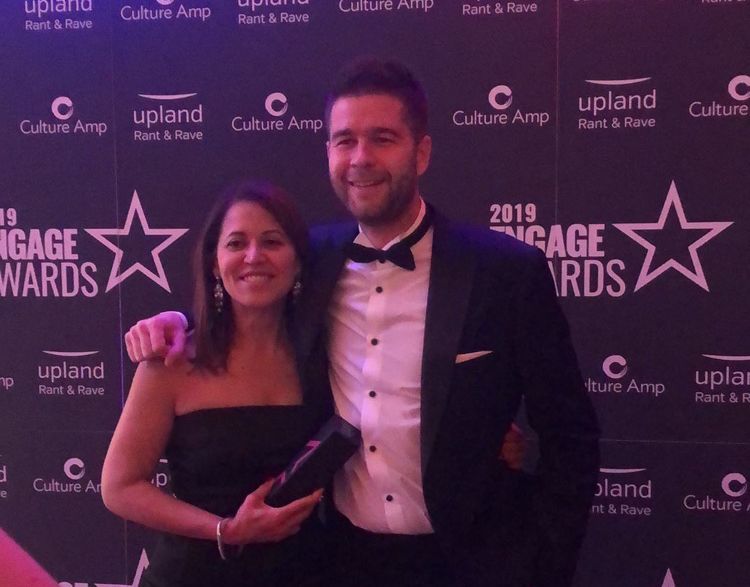 Danny Smith, Third Light's Head of Customer Success, comments:
"We're delighted and proud to be recognized for the work we do in creating strong engagement with customers. As a team we're constantly striving to engage with customers through innovative ways of communicating while making it fun with a bit of our own personality. Thanks to all the judges for this recognition and congratulations to all the winners, this award means a lot us."
Since the Customer Success team at Third Light was formed, bringing together the account management, product and training teams, a more cohesive operation has seen a significant effect on customer engagement. The team has been innovative in their approach, going beyond the standard on-boarding of a SaaS product by finding out what will help the customer be successful and get value beyond the software they have purchased.
The team has also built an outstanding reputation for honesty, which has really helped in their engagement with customers. This is reflected in the large number of positive online reviews posted by customers on independent review sites, such as; Trustpilot and Capterra.
In a world where technology is developing at such rapid pace and more organizations continue to adopt multiple software tools to carry out day-to-day work, people are feeling overwhelmed about the options available. With this in mind, Third Light's Customer Success team is on a mission to guide and support customers throughout their digital journey with Third Light. The team strives to work very hard to maintain its product with care and attention, working closely with customers to gather feedback so that the solution not only meet their needs but exceeds their expectations.
---