Migration to new digital asset management tool gets a thumbs up for Third Light
Associated British Ports (ABP) is the UK's leading port operator, with a unique network of 21 ports across England, Scotland and Wales. Ports include Immingham, the UKs busiest port, and Southampton, the nation's second largest and most efficient container port, as well as the UK's number one for cars and cruise. In 2016 ABP and its customers handled 89 million tonnes of cargo. Together with their customers, they support 119,000 jobs and contribute £7.5 billion to the UK economy every year. Rachel Pennicott, Corporate Affairs and Marketing Coordinator, tells us how beneficial Chorus, their new digital asset management system, has been to their commercial operation.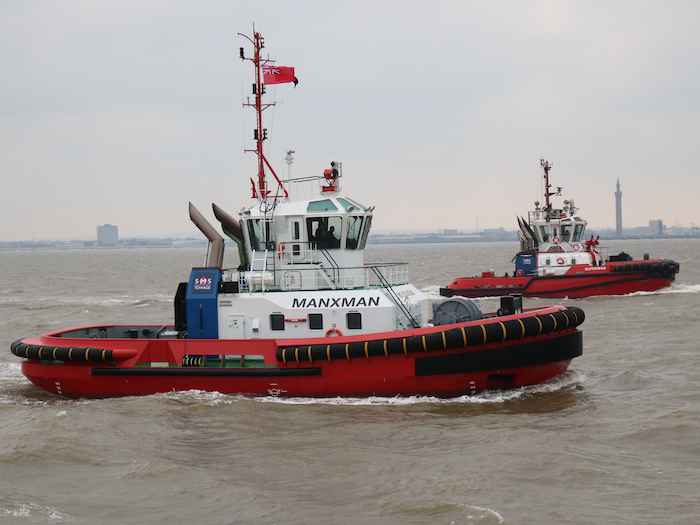 Consolidation drives commercial success
ABP have an extensive list of customers in various industries and sectors, so naturally produce a huge amount of advertising and a vast range of marketing publications and collateral including annual reviews, sector brochures and leaflets. Photographers are regularly employed to take photos of the ports, events and people so having one central system to consolidate, manage and store those assets is essential to the commercial success of the business.
Rachel says:
"Having one easily accessible repository where everyone can find things and is easy to use is imperative to the business - not only for the ABP user but all the photographers as well. All colleagues are encouraged to use the system to gain access to the expanse of images and the marketing materials available."
All users benefit from being able to easily search the database themselves and now have immediate access to the most recent, approved photographs to use for any presentation or publication as well as the vast library of marketing materials. With Chorus all users now are able to search quickly and easily themselves using keywords, and upload photos almost instantly using the new drag and drop function.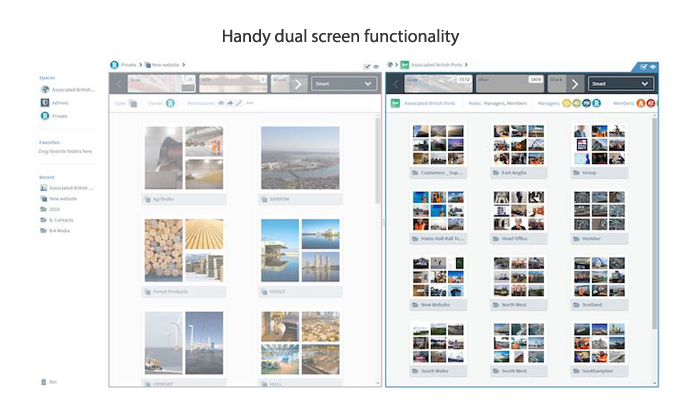 Rachel continues:
"Chorus was installed at ABP in March this year, and feedback has been entirely positive. It's intuitive, easy to use, easily-navigable and the back-end system and dual screen view for moving or downloading images is extremely helpful when it comes down to certain projects. Due to our use of folders for different projects and regions, the layout of Chorus is extremely helpful in moving images from one folder to another in minimal time. The batch-tagging option saves loads of time, and we also find it incredibly useful to be able to just click through an album of photos, zoom in on the photo, and edit keywords and tagging whilst still viewing the image."
Due to Chorus being so intuitive and easy to use, ABP have found that their image library has actually had an increase in users since the upgrade, so they're now getting more value from their digital assets from more users in a time-efficient manner.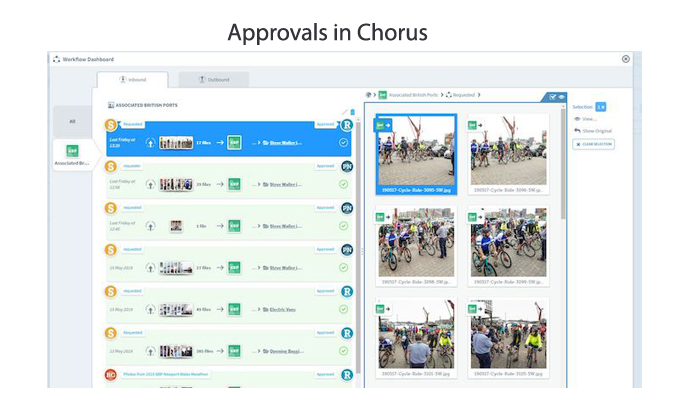 Migration made easy
The ABP team were delighted that the Third Light team helped them with their migration process every step of the way. When Chorus first became available a test site was set up for staff to use accompanied by a walkthrough of the new digital asset management system over Webex to demonstrate the main features and functionality.
Rachel describes the process:
"Even the basic guide was music to my ears. It looked easy to use from the beginning – even without having an example site created for me – and I knew quite quickly that this was what we'd wanted all along."
The ABP team fed back that the migration was great and most importantly painless. Having anticipated a complex process that they'd have to do themselves, they were relieved to discover that Danny and Marco, part of Third Light's Customer Success team, would be guiding the migration from beginning to end and managing any problems as and when they arose. Following a successful test migration they then migrated again, closer to the go-live date, starting on Friday so as to cause minimum disruption to the working week. The whole process was implemented over the weekend, ready for a fresh start on Monday morning.
Rachel concludes:
"I would recommend Third Light to any organisation that needs an easy and intuitive way of storing multiples GBs of images. Their customer care is second to none too – emails and queries are answered in good time, and they're always helpful over the phone. ABP's Account Manager, Danny Smith, checked in to make sure we had everything we needed before we migrated and is always happy to help.

Thanks to the team at Third Light - they have been and continue to be nothing but helpful!"
Third Light works with leading brands and organizations worldwide to help them manage, store, share and distribute digital media more effectively. If you think we could help your team too, sign-up today for a fully featured 30-day free trial. Visit www.thirdlight.com/trial to try it instantly, or talk to us about a guided tour, just [email protected].
---