Latest Chorus update boosts remote working
This month, we've been working on improving your experience of storing, sharing and – most importantly – collaborating via Chorus. Our 2.7 update includes security and technical enhancements you won't even notice, but there's one clever new feature you'll definitely benefit from knowing about. We call them Path URLs.
Signposting file locations
Before this update, although users could always generate a URL that led to a file and share that with the recipient, this worked almost like a direct 'tunnel' to that file, allowing anyone – in or outside Chorus – access. Our users told us they'd appreciate a quicker way with added security to let fellow users simply know where things were.
"Bearing in mind how many of us are working remotely at the moment, this update is ideal for anyone who uses chat apps or project management platforms to collaborate," explains Mégane Rousselet, Third Light's User Experience Designer, "because path URLs to new uploads or existing locations alike can be included in workflows and chats."

"Everyone gets directed to the same file or container of files within Chorus, meaning zero duplication and maximum clarity in conversations. And no matter how the files in a container change, that path URL will always lead to them."
Until now, letting someone else know how to find a file stored in your organization's Chorus media library meant describing which space, collection or folder it sits in. Sometimes, maybe, it might even be tempting to just...send the file itself instead. It happens!
How do path URLs work?
With path URLs, you can now generate and share a link that instantly takes other users to that file or container within Chorus – even if they're not a member of the area it's originally stored in. This is the clever bit: if it's been included in any collection the person you're sharing it with has access to, Chorus will detect that route and follow it. You don't have to know any details about their access; it's all automatic.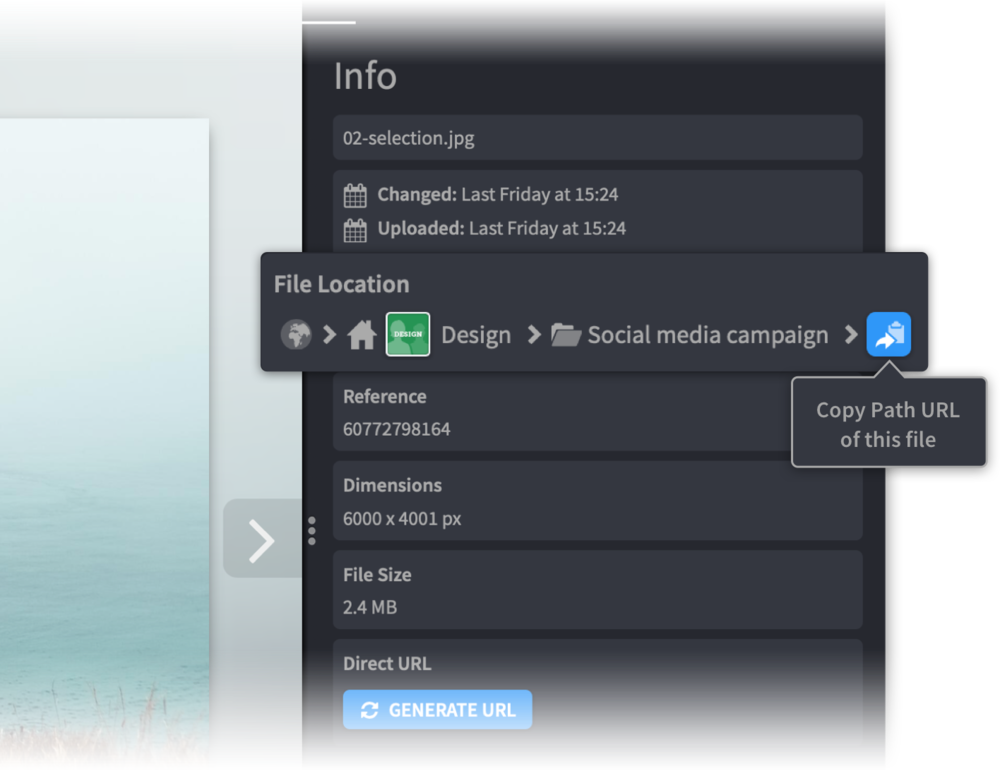 To find and copy the path URL of any file or container, go to the 'breadcrumb' visible at the top of your viewing pane, and you'll see a blue icon of a clipboard. Click on this, and you've got that path URL copied into your computer, ready to paste into an email, message or product card.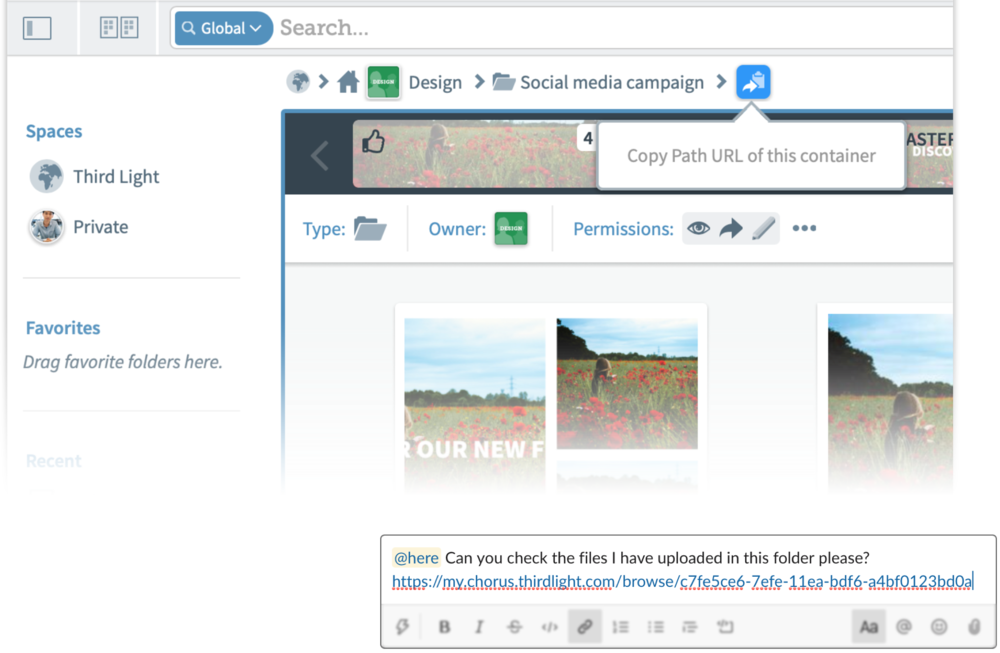 To find out more about how Chorus could help your organization manage and share digital media more effectively, talk to us about a guided tour, just [email protected].
---