Third Light sponsors Aspyre Africa to support sustainable livelihoods in Senegal
Aspyre Africa is a registered charity founded by Savina Geerinckx and Veronique Cowan in September 2014. The charity is dedicated to helping young people in Senegal acquire the right skills and support for long-term, market-driven employment to secure sustainable and happy futures for them and their families. A key part of Aspyre's work is to provide essential links between beneficiaries, NGOs, training providers and businesses. 
There are 200 million people aged 15 to 24 in Africa; a figure that is likely to double by 2045, and those young people make up around 60% of all African unemployed. In Senegal, 66% of young people aged 15-24, that's a staggering 1.7 million people, do not complete primary school and have to enter the job market without any qualifications. For the lucky ones who do access vocational training, places are limited, options often gender-stereotyped and the training rarely provides a quality curriculum that addresses the needs of the labour market. Inevitably there is a substantial mismatch between skills of young workers and those needed by employers.
Faced with a lack of prospects, surviving in informal and poorly paid jobs, many young people risk their lives fleeing to Europe in search of a better life, and those left behind face a society where the lack of employment opportunities can seriously undermine social cohesion and fuel political violence. A jobless young generation living in poverty does not just jeopardize a country's future, but also represents an easy target for extremists.
Appealing to individuals and businesses here in Cambridge
Jenny Ridge comments:
"These young people desperately need an opportunity to be able to lead a life without poverty or violence. The majority of young people in Africa simply want a livelihood that will provide a decent standard of living for them and their families, and of course the happiness that goes with this. Savina and Veronique work tirelessly to raise funds to support these people, and receive no salaries for the amazing work that they do. I've recently started volunteering for Aspyre, and I see it as my job to raise awareness locally here in Cambridge in the hope that people and businesses here will recognise the urgent need for support and the ease with which they can contribute."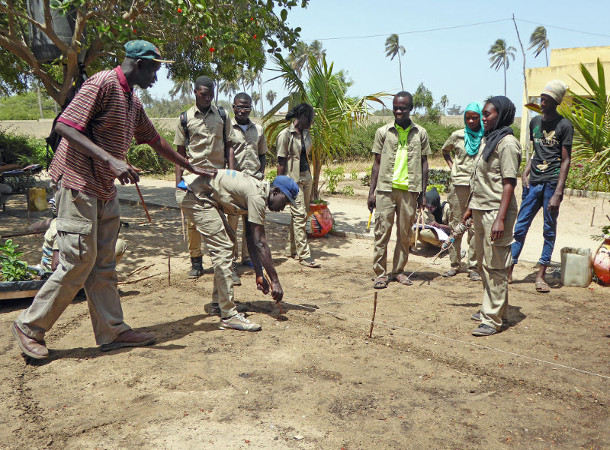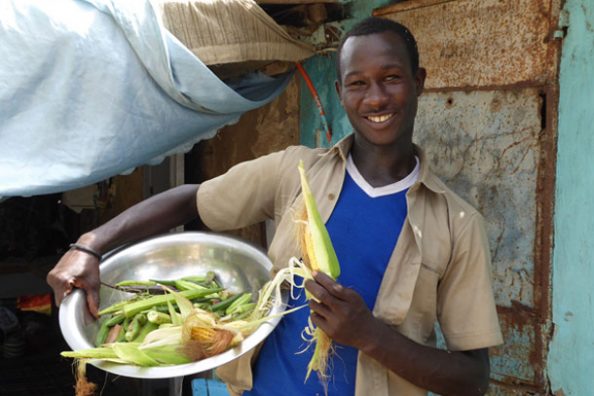 Michael Wells, Managing Director of Third Light, adds:
"This is a worthy cause and one that we are happy to support. A small amount of money by our standards makes a real difference to the future of these young people, and I would urge more businesses to contribute."
Aspyre Africa's main goal is to develop a robust, sustainable and replicable model, which will secure the futures of countless economically disadvantaged young people in Africa. This model is being designed organically, from the ground up, and with full participation of all stakeholders, in particular of its young beneficiaries.
In Senegal, in partnership with Association Jeunesse Espoir (AJE), Aspyre have designed 3 programmes in order to achieve this main goal:
The Individual Programme: provides economically disadvantaged young people with individually tailored support, vocational training aligned with the local labour market and access to employment or entrepreneurship.
The Vocational Training Programme: provides educational institutions with support to enhance or expand the training offer to respond to local labour market needs and opportunities.
The Model Development Programme: provides all stakeholders with the tools, training and mechanisms needed to guarantee quality and sustainable services to economically disadvantaged young people.
Savina concludes:
"It was while I was studying in Cambridge that I first went out to volunteer in Africa - a life changing experience that determined my career path in children's rights and international development. I'm still actively connected with my college, St Edmund's, and Cambridge itself will always be the place where it all started, and where I found my vocation. Finding local support for Aspyre Africa's work would truly mean a lot to me."
To read more about the work Aspyre Africa do click here: http://aspyreafrica.org
To donate now or for other ways to help us raise money click here: http://aspyreafrica.org/donation/
---