The Wildlife Trusts invest in Third Light to manage an ever-growing library of digital assets
Supported by 800,000 members, together The Wildlife Trusts care for 2,300 diverse and beautiful nature reserves, from remote woods and rivers to inner city nature parks. The Wildlife Trusts run marine conservation projects around the coast and campaign for protection of our seas. We spoke to Andrew Rushton, Intranet and ICT Project Officer, to discover how investing in Third Light has helped in managing not only their rapidly expanding asset library but also their relationships with photographers and mangement of usage rights.
Self-service uploads and a highly customisable interface
Being a UK-wide movement of 47 local and federated Wildlife Trusts, managing an ever-growing library of digital assets is a unique challenge. Furthermore, managing relationships and usage rights with nature and wildlife photographers across all the geographically separated teams is vital to the mission for conservation.
Andrew comments:
"Our old, clunky method of storing and accessing our many thousands of images meant many manual processes were in place that created an exceeding amount of extra work and effort. We were surprised by the reach of the end-to-end solution that Third Light provides, from self-service uploads through to the highly customisable interface for end users downloading and using the images."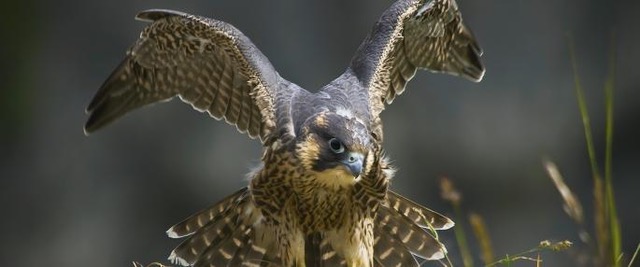 The software allows for an unlimited number of users, who can import their files from any location and from any device. The files can be tagged on upload, using meaningful metadata, and can include author and copyright details, usage rights, GPS map data, captions and descriptive keywords. Tagging files in this way means that assets are easy to find using simple searches, and not hidden in personal folders or lost in complex networks. The reporting function also means you can track and monitor how and where files have been used and by who.
Andrew continues:
"We chose Third Light because of the professionalism and friendliness shown by the team which is reflected in the end product. We found they went the extra mile during the implementation process and we are looking forward to rolling it out to our users. We are particularly looking forward to integrating our website with Third Light, which will enable our staff across the UK to quickly and easily place content online, to allow us to focus on nature's recovery on land and at sea."
Third Light works with leading brands and charities worldwide to help them manage, store, share and distribute digital files more effectively. If you think we could help your team too, just [email protected] . Or if you haven't tried our digital media library yet, sign-up today for a 30-day free trial.
---