Case Study: Historic Images
Historic Images helps newspaper organizations digitize their photographic collections for the online, digital world. To do this, they need a platform that allows them to collaborate with their customers as they go through the process of scanning and attaching metadata to the original photographs.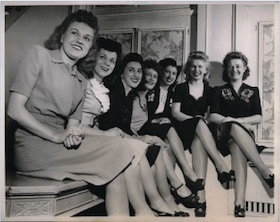 Historic Images makes full use of Third Light's Intelligent Media Server, with a very wide range of product features neatly combined to achieve their aims. In this case study, you can read about how Historic Images' business works, how they have integrated Third Light into their workflow with our API, and how their clients have reacted, too.
With additional insights offered into how to buy (or evaluate) DAM from a client's perspective, and a little bit of feedback on Third Light too, we hope you will find this case study useful and insightful if you're now in the process of selecting a digital asset management solution!

Third Light wishes to thank Eric Newsome at Historic Images for sharing his insights with us.
---