A Case Study: British Postal Museum and Archive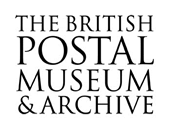 British postal services helped to shape the modern world. The BPMA work to ensure that this human story of communication, industry and innovation is available and enjoyable for all. The BPMA is the leading resource for British Postal heritage, using Third Light IMS to manage the large number of media files that augment their collections.

Ian Tolley is responsible for IT infrastructure, software selection and application development including websites, collections, archiving and office systems. Ian manages the Third Light IMS solution at the British Postal Museum and Archive.

Martin Devereux is Digital Content Development Manager. He develops the BPMA's strategy for exposing museum and archive collections content via digitisation, incorporating the need to provide access, secure fundraising and grow income to support sustainability, the development of interactive galleries for the new museum, as well as collection browsers, a new online catalogue and other resource-discovery tools.
Vital statistics
Web Site
www.postalheritage.org.uk
Purchased Third Light IMS
2010
Legacy Files
150,000 image files approximately stored on two network drives. 53,000 of these images are below 1MB in size and of those, 31,000 of are below 500KB
Legacy Folders
In excess of 3,000 folders
Disk space
Currently 750GB; expected to grow to 1.6TB
Users
Over 40 staff in diverse departments
Administrators
Several staff in the Curatorial and Collections teams
Third Light Edition
Enterprise
Type of Installation
In-house installation of IMS software
Reasons for acquiring Third Light IMS software
BPMA had collected all its digital assets on several hard-drives organised by curators. The structure of the drives emulated, to some extent, the structure used to document and manage physical artefacts in the BPMA's collection. However, there were regular complaints from staff in other teams who could not find what they needed in a timely manner. Additionally, staff were not aware what images were available - and browsing esoterically-named folders was too slow. The problem was compounded because of the slow rate at which Windows Explorer was able to render the preview images for large image files. One key user estimated that they spent a half day a week simply finding the files they needed.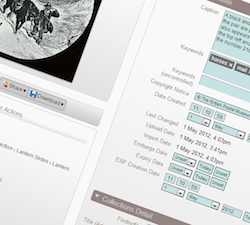 A collection management system was in use when Third Light IMS was acquired, and is still the primary system for creating and organising data about the archive and museum collections. The system is useful for the documentation of the physical collections, but is not suitable for the organisation of digital assets representing a collection.
The collection management system does not enable BPMA to:
view an image at full size – the view is limited to small preview image only
tag the image - no place to include EXIF (camera) data for example
crop, reformat or publish the image on the web - in Tweets, Facebook or on the corporate website for example
easily share images at full-size with colleagues in other departments or outside the organisation.
Initially, only the first two items - viewing and tagging - were thought relevant to the acquisition of a media library / DAM. The other two have been realised since. Although it was recognised that it would be good to have a way for the press and other external agencies to find and obtain copies of BPMA media for themselves, initially the focus was on the needs of staff involved in collection and curation. The primary motivation was to establish control over asset retention and identification. This, in part, led to some decisions about the appropriate way to deploy the Third Light IMS software which later proved to be limiting, in some respects. For example, IMS was deployed behind BPMA's firewall and this prevents external access to the site.
Read the full case study
The full version of this case study, including all of the details listed below, is available on request. Available details include:
folder structure
technical setup
metadata structure
lessons learned
sample file
users & workflow
If you request the detailed study we may ask you to share your organisation's experience by enabling Third Light to create a case study about your use of IMS or by taking part in one of the customer interest seminars we hold from time-to-time. For full details, please contact Roland Henry ([email protected]).
---
Would you like to know more about the underground mail-restoration project?
More information is available on the BPMA web site, here. Or, click the picture below to watch the video: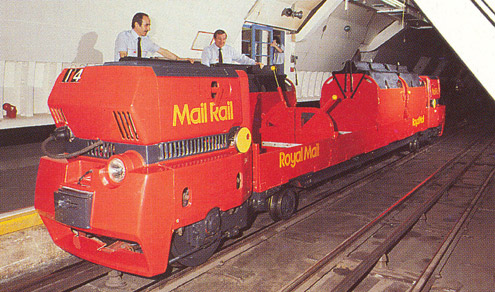 ---