City of Gold Coast stays on brand and ready for the challenges ahead
Australia's City of Gold Coast is on the edge of the Asia-Pacific rim, perfectly positioned as a destination for business, investment, study, sport, events, tourism and lifestyle. It stretches along 57 kilometres of coastline and beyond the city's beautiful beaches are vast, sub-tropical rainforests with breathtaking scenery. For such a diverse, cosmopolitan destination, welcoming around 12 million visitors each year, media management is key to delivering timely, consistent, on-brand messaging. We spoke to the marcomms team to find out why effective digital media management is now more important than ever.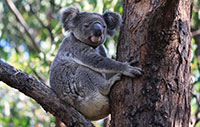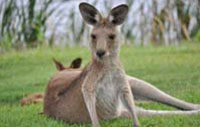 Preparing for the Commonwealth Games in 2018
As Australia's premier tourist destination, the City offers a vibrant mix of shopping, accommodation, theme parks, restaurants, entertainment and events, along with an abundance of natural attractions. And now the City has been chosen to host the Commonwealth Games in 2018. To prepare for the event, the Gold Coast is embracing transformative civic projects like never before, with more than $13.5 billion in major infrastructure projects planned or underway. The City's image archive itself demands a robust and secure asset management tool, and with so many attractions and events to promote it's essential that all the staff have access to a central, well organised and efficient system.
Samuel Lindsay, the City's Senior Photographer and Concept Development Officer tells us:
"The City of Gold Coast have approximately 3000 staff who can all access the media library if they need to. Predominantly, we use the archive for graphic designers and select other departments to browse and select suitable imagery for a wide range of collateral for all sorts of marketing purposes."
Carefully considered keyword metadata allows the teams to work in a much more streamlined approach, categorising images effectively so that they can be found and reused quickly and easily.
An easily retrievable bank of on-brand imagery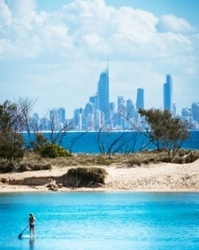 This means that designers are able to complete documents in a much more timely manner and with greater effect, having an easily retrievable bank of approved, on brand imagery at their disposal. Similarly, the organisation saves overheads with improved productivity and more effective, messaging going out to the public. The public also win with clear, consistent imagery that represents the message and the City.
Samuel continues:
"Using Third Light has completely changed the way we store and retrieve imagery. The software interface is a vast improvement to what the City was previously using, allowing for faster uploading, browsing and downloading. I personally like the versatility and simplicity of the software. It made my job and many others within the organisation more a lot easier – more productive and streamlined."
If it's time for your team to improve the way they manage their media assets, please don't hesitate to [email protected] or sign up for a 30-day free trial.
Find out more about the City of Gold Coast here: www.goldcoast.qld.gov.au.
---