Canterbury Christ Church University find 'super user-friendly' answer to media management
Canterbury Christ Church University started out as a teacher training college in the 1960s in response to a national shortage of teachers. Today, with its 17,000 students and 1,800 staff, it continues to shape its courses and research around critical social issues both nationally and globally. With so many students and staff, and so much going on, it's not difficult to understand why the University needed an effective solution to media management. Grant Tilford, Design and Production Team Administrator, explains why Third Light is the answer.
Centralising image archives and digital files
Third Light's software can overcome the issue of uncoordinated file storage by providing a platform on which to archive, manage and centralise all digital files. Many schools and Universities have extensive image archives as well as their growing library of current visual content, and increasingly have the need to provide further functionality so they can distribute, re-purpose and re-use those files.
Grant reports:
"We use Third Light as an online image library, where staff can browse and download images for printed materials or online use. This saves us hours of searching and sorting through pictures that could otherwise be stored anywhere on the servers. The system is intuitive to use, it works from any location, and gives us excellent control over how images are used."
Moving to an electronic library allowed the University's images to be key-worded, searched and shared much more simply, and retaining central control over the library became far simpler. Third Light software can store, manage and retrieve photographic assets, PDFs and videos conveniently.
Grant continues:
"The software interface is super user-friendly, so staff find it easy to navigate around the system and search for relevant images. The smart folders feature is excellent – being able to save the results of a keyword search is incredibly useful."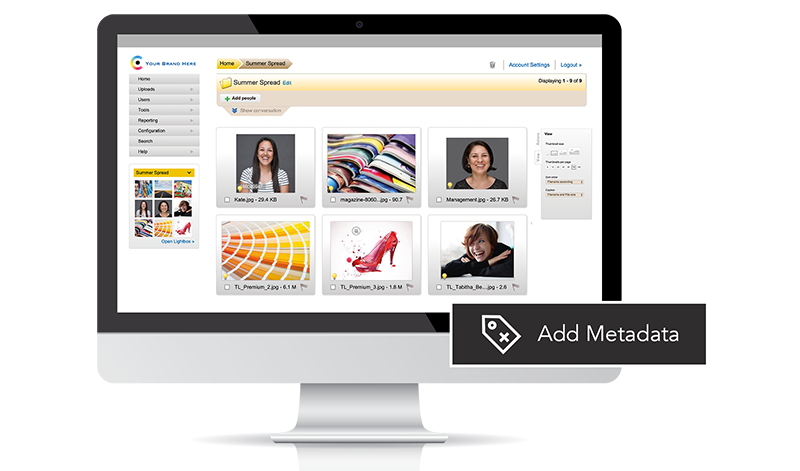 Tagging files with metadata for easy search and find
Content creators like photographers and content managers or administrators can upload files from anywhere and easily tag files and folders with metadata, so they can be found later, with a simple keyword search. A lot of their media tagging can also be automated to save time.
Grant adds:
"Third Light saves us having to pay for and use very stock-like images from websites such as Shutterstock. It makes it easy for us to find and reuse what we already have and it keeps material looking more 'organic' rather than generic."
Files can be uploaded, tagged, indexed and accessed from anywhere, and remain secure and backed-up as long as they're in the system, which addresses the need for system security and reliability too.
Third Light works with leading brands worldwide to help them manage, store, share and distribute digital files more effectively. If you think we could help your team too, just [email protected] . Or if you haven't tried our digital media library yet, sign-up today for a 30-day free trial.
---