Blue Mountain shares with media partners using DAM
Blue Mountain Resort, Ontario's largest mountain village resort, is nestled on the shores of Georgian Bay and spans across the beautiful Niagara Escarpment. Blue Mountain has evolved into a four-season destination, and continually ranks among the top family-friendly resorts in Canada. In warmer months attractions include an Open-Air Gondola, Ridge Runner Mountain Coaster, Plunge! Aquatic Centre, Cascade Putting Course, Timber Challenge High Ropes, Woodlot Low Ropes, Wind Rider Trip Zips and more. Some of the activities are also available during the winter months along with the 42 ski and snowboard trails. And that's not to mention the offerings in the village with 45 restaurants, bars and shops.
With so much going on, we were keen to find out how the marketing team use Third Light to organise their extensive media collection and deliver digital content to media partners.
Managing photography and video assets
Blue Mountain staff have been successfully using Third Light Digital Asset Management (DAM) software for four years to manage their substantial media library. With a wide variety of attractions, activities and events, it was essential that the team at Blue Mountain had a central storage place for their assets, where images and videos could be uploaded and tagged to make them easy to catalogue.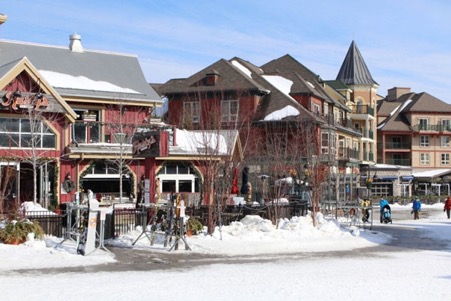 Amanda Derks works in the busy marketing department at Blue Mountain, and reports:
"Our digital media library is essential to the business. We have so many assets that it would be very challenging and time-consuming to manage them without a well-organised system. Our DAM is used mostly by our marketing department and it's become an essential tool for our media partners."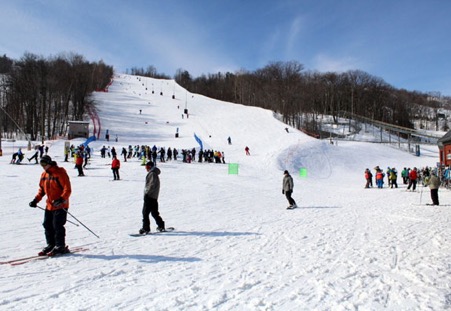 Sharing assets with media partners
By using digital asset management software, Blue Mountain is able to help media partners like journalists, bloggers, photographers and videographers with their photo and video requests with efficiency. Through the intuitive interface, they can provide quick and easy access to photographic images, marketing collateral, logos, and video for media, tour operators, and other organizations for the purposes of promoting Blue Mountain Resort.
Amanda highlights:
"The best thing about Third Light's software is that it doesn't require extensive training to use. We often share large files with internal and external colleagues and partners and thanks to the DAM, our sharing process is relatively hands-off and seamless." Amanda also notes that: "We can also make a Collection for ourselves for specific projects, often based on descriptive keywords that relate to that project, and we can share those Collections with external contacts if we choose to."
In Third Light, the main benefit of Collections is that you don't need to rearrange your files just to suit specific users or projects. Instead, Collections can be used to gather together files, and while those files might be stored in many different folders, they will appear together in the Collection. Collections also saves users from needing to upload multiple copies of the same file, which not only saves storage but prevents duplicating metadata and fragmenting audit logs.
If you think Third Light could help you manage your media assets more effectively, please don't hesitate to [email protected], or sign up for a free 30-day trial.
---