Arkansas Business Publishing Group reaps the benefits of media library software
Arkansas Business Publishing Group specializes in niche publications - magazines published weekly, monthly and annually, each focused on a specific topic of reader interest. We found out how Third Light's software has become an invaluable tool for everyone in the business.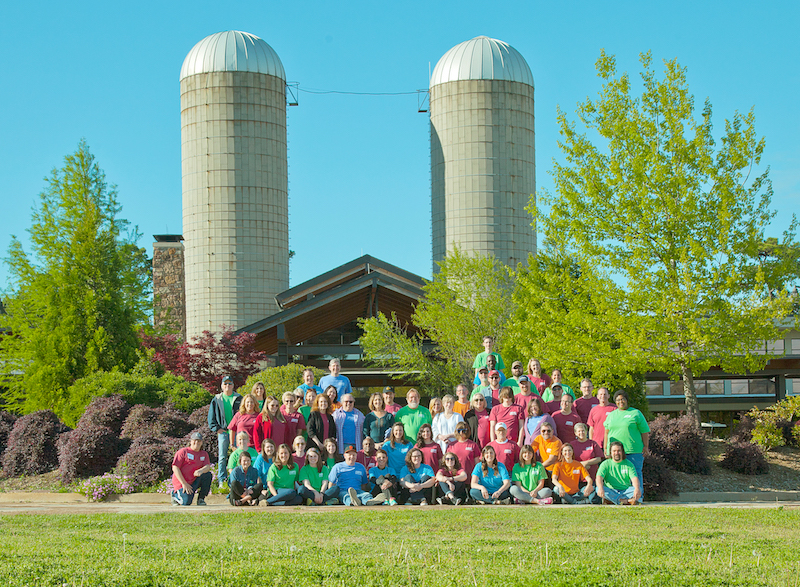 Tre Baker, Deputy Online Editor, says:
"With more than 30 different publications, we had more than 30 different ways of archiving all of our graphics and photography. The one storage server we used for everything was very antiquated – files could only be uploaded one at a time, for example. We were looking for something paradoxical -  a central piece of software that would organize and file assets in a uniform fashion, but could be used by everyone - even people not employed by ABPG - in their own way. Third Light somehow delivered on what seemed like a contradiction."
Specific technical and user requirements for DAM
ABPG wanted the option to easily but meticulously choose to enter details about each item or not. In their experience, all too many files had been lost due to bad or inaccurate spelling or typing, for example "Arkansas" typed with a lowercase 'a'. They were also looking for something with a simple editing function, for those editors who didn't have expensive photographic editing software on their desktops.
Tre continues:
"It sounds like a cliché, but 'Third Light best suited our needs.' The other suppliers we looked at were promoting their DAM software almost as a replacement for our editorial CMS, something for which we weren't in the market. Another looked more like a Flickr-type photo album service. Third Light also impressed us with their human presentation, even over the phone and with a six-hour time difference."
Now Third Light's software is in place, it's used mostly by the design editors, and thought of as a library where you never have to return a book. Tre describes their experience as an educational process, where they have realized that the more they put into Third Light, the more they get out of Third Light - having a vast array of assets to choose from in the future.
Tre goes on to say:
"Our copy editors and writers use it extensively as well. Knowing exactly what kind of art exists for a table chart about a bankrupt golf club in Oklahoma City is an important tool that our senior writers previously didn't have. Ad coordinators also use Third Light to keep an eye on the progress of client advertising."

Additional benefits of the DAM software
In addition to the benefits already listed, employees at ABPG have been surprised by how much time they've saved on other types of uploads and downloads. For example, they found the "double feature", that will show other photos that are identical to the one you're currently browsing has been really useful to them.
Employees have also used Third Light in conjunction with their file art service. Tre says:
"We're allowed to use images from the file art as often as we like once we have them, but we're only given a certain number of downloads from the service each month. Uploading those images to Third Light gives our editors a first stop to see if there's anything they can use before proceeding on to the file art service."
ABPG were pleased by the smooth implementation process, which for them was quite amazing as it involved shipping a hard drive containing the company's photographic history across an ocean. They report that the mechanical side of the transition went without a hitch. They also opted for their staff to have tutorial seminars conducted by Third Light which they found both comprehensive and useful.
Tre finishes by telling us:
"There has been plenty of feedback in both directions. Even the most remedial questions we've had have been answered quickly by the Third Light staff, within the 24 hour window."
If you'd like to know more, why not take a free 30-day trial of Third Light today?
---