The King's School, Worcester - Third Light case study
The King's School in Worcester is a mixed independent school of about 950 students. It has close links to Worcester Cathedral, and uses many of the Cathedral buildings during its daily work. As the River Severn also borders the school, the staff and students can appreciate being in a beautiful and special place. The senior school is part of a Foundation, which also includes two junior schools, one on the same site as the senior school and one slightly out of the city. In total, it is one of the largest independent schools in the country.
We spoke to Russ Baum, Director of Studies to find out how DAM has become invaluable to the school.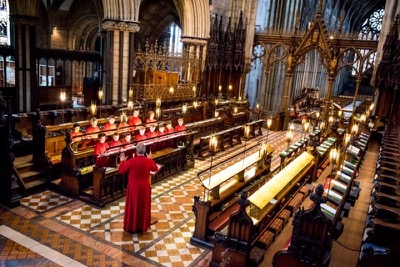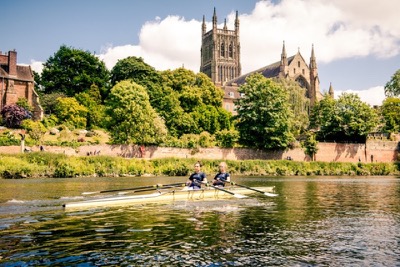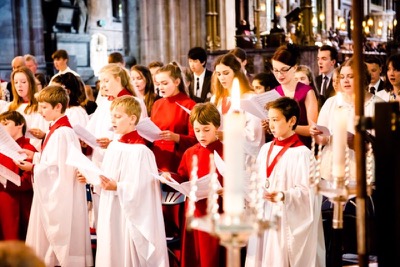 Russ explains:
It's easy to see how we have a constant influx of exciting and interesting images, often with a strong historical aspect. We commit a lot of time and resources to pastoral care, extra-curricular activities, and sport. Cultural exchanges are common, visits from old boys and girls and speakers are weekly, and academic trips and visits are embedded in what we offer. The school has an established archive department, run by our own dedicated archivist. Its history starts around 1541, but the site has strategic value and aspects of the environs have the Romans as their basis.
Multiple user requirements for a digital media storage solution
For a few years increasingly large numbers of digital images and a growing amount of video material were becoming a problem. Storage would either run out or be too expensive for the benefit gained. The untapped source of rich material was almost forever lost in a mass of folders and attempts at signposting by folder naming conventions were difficult to get right. They wanted to be able to easily and quickly share many of the images with a wider audience, but without compromising data protection rules. Communication with third party agents such as printers and those who run the website and advertising was on the agenda for improvement too, as well as a central repository for all curriculum material.
With those requirements in hand Russ looked at a wide range of possible solutions, and even considered building their own systems. As time went on, the marketplace changed and they were heading towards committing to Microsoft's Office 365 for Education, hoping the cloud storage and new video module might be of help. Visits to big shows such as BETT and the Education Show demonstrated various options, but nothing met all the requirements.
Russ admits:
"I couldn't find the solution because I wasn't standing back far enough from the more familiar, almost domestic, world of image services. It may also have been because agents such as Third Light didn't seem to be actively targeting schools - at least, not in the arenas that EdTech circulated."
When the school's librarian moved across into the job of the school archivist she brought to the role an extensive knowledge of library systems and an expert view of how one should work with metadata. She appreciated the value in having a flexible, future-proof and easy to use system to store content. It was the perfect time to cast a net for archiving software to replace the bespoke system that she had inherited. Using the archivist's network we tapped into a rich vein of help and experience from around the world. Not only did we learn that there were a small number of recognized and affordable archiving systems, but I was made aware of Digital Asset Management systems, and then things moved rapidly."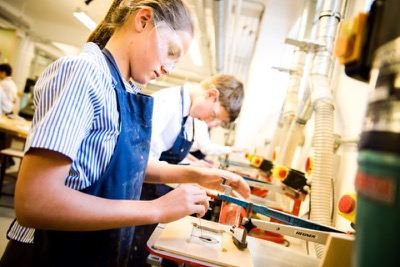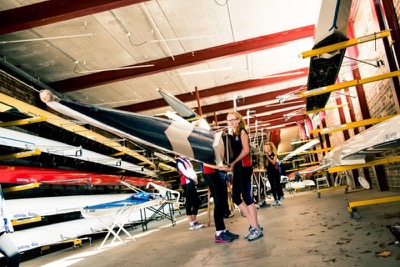 User-friendly, professional Digital Asset Management at an affordable price
With the concept of a DAM in mind, Russ moved from looking at domestic systems to professional ones. Feedback from the EdTech world highlighted two interesting points. Firstly, a lot of schools have the same issues as King's and secondly, there is a collective lack of direction and depth in any movement towards a solution. Fortunately for Third Light, however, they were one of two systems mentioned, alongside AssetBank. Both were considered modern systems, adaptable, future proof, with good support, and offered good references from other clients. Russ considered both whilst having firmly in mind:
"We are a school, not a design studio or print shop, so the culture of DAM is alien to most of our users"
"The majority of users will either be casual browsers, such as parents, and will not actually need to log into the system"
"Most users will appreciate a system that has a strong resemblance, at least in part, to what they know - ie, Windows Explorer and the folder/file schema"
Our funding comes from our fees, so value for money is paramount
"Third Light's interface is clean, well laid out, and the menu is easily controlled by permission levels. We were only going to have a very small number of power users and we didn't need to change things for them. The galleries on the login screen are a neat way of allowing people to see images. For example, one might come back from a sports tour with hundreds of images that staff would like parents to see, or even download, and these could be put in a public gallery for a few weeks. I also liked the way that the folders are on plain view, offering a familiar and visual way of knowing where material actually is."
Once the decision had been made, and the order placed, Russ found the installation of the site to be very quick and without any problems. As the main digital leader at the school, he went through the whole system to learn how it worked and how it could be adapted to suit their needs, mastering the levels of control available to the administrator. The marketing department, the fundraising arm of the school, the archives, and the school's digital design team and web master all contributed to the design of the data fields and folder structure. Work during the 2016/17 academic year is to filter, migrate and keyword the vast majority of existing material, while gradually opening it up to staff.
The system and workflow is now well established, and when it goes live, the benefits will rapidly become apparent. Parents will have a much better view into the life of the school and they will be able to showcase their work much more effectively. Staff will have easy access via a powerful search to all manner of material, for departmental publications, promotional material, reference records of teams and classes, and even for use in the classroom and in teaching resources. They will be able to communicate with third parties more comfortably, while being sure that we comply with data protection issues.
  Russ finishes by telling us:
"In today's world, where off site storage is normal, and internet speeds are better than adequate, it would be reasonable to ask why would a school NOT use Third Light. Image storage in schools is problematic. There is a better way of archiving all of the rich material we generate so it can be mined easily, and on a platform that allows for outreach exposure. If the benefits can be made clear, especially for promotion and marketing, then I think other schools will see that DAM is well worth the investment."
If you think Third Light could help you, please don't hesitate to ask@thirdlight.com or sign up for a free 30 day trial.
---