Third Light's collaboration platform at the heart of NATO's campaign
NATO, the North Atlantic Treaty Organization, is a political and military alliance, and its purpose is to guarantee the freedom and security of its 29 members. NATO promotes democratic values and enables members to consult and cooperate on defence and security-related issues to solve problems, build trust and, in the long run, prevent conflict. It is also committed to the peaceful resolution of disputes. If diplomatic efforts fail, it has the military power to undertake crisis-management operations. We spoke to Paul Magis, Head, Communications Technology Centre, to find out how Third Light is helping them to show how Allied unity and solidarity contribute to protecting peace and security.
Sharing centralized assets with national communicators
In May 2017, NATO launched its #WeAreNATO communications campaign to show how Allied unity and solidarity contribute to protecting peace and security for citizens across the Alliance. NATO is working with national communicators to design and run localized #WeAreNATO campaigns. For this purpose, NATO looked for a user-friendly online tool to share assets with national communicators.
Paul reports:
"Third Light met all of our requirements and allowed us to implement our collaboration platform within a couple of weeks."
The #WeAreNATO communications campaign is an Alliance-wide effort, coordinated by NATO Headquarters. On NATO's Third Light collaboration platform, staff upload templates for both print and online communication products, as well as photos and other content that can be used in these templates. These include video footage and products that can be used by other communicators. Colleagues can also use the collaboration platform to share their communications products.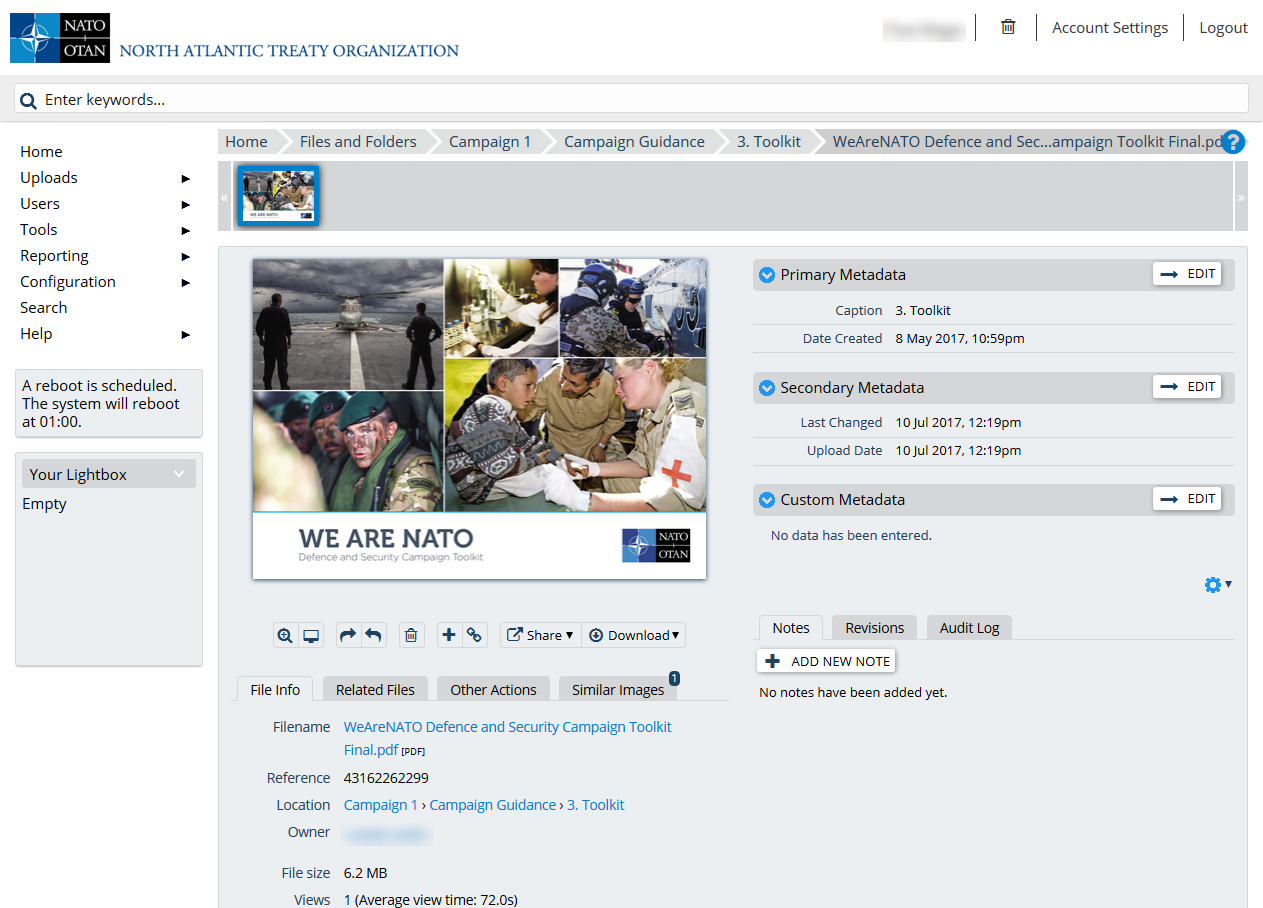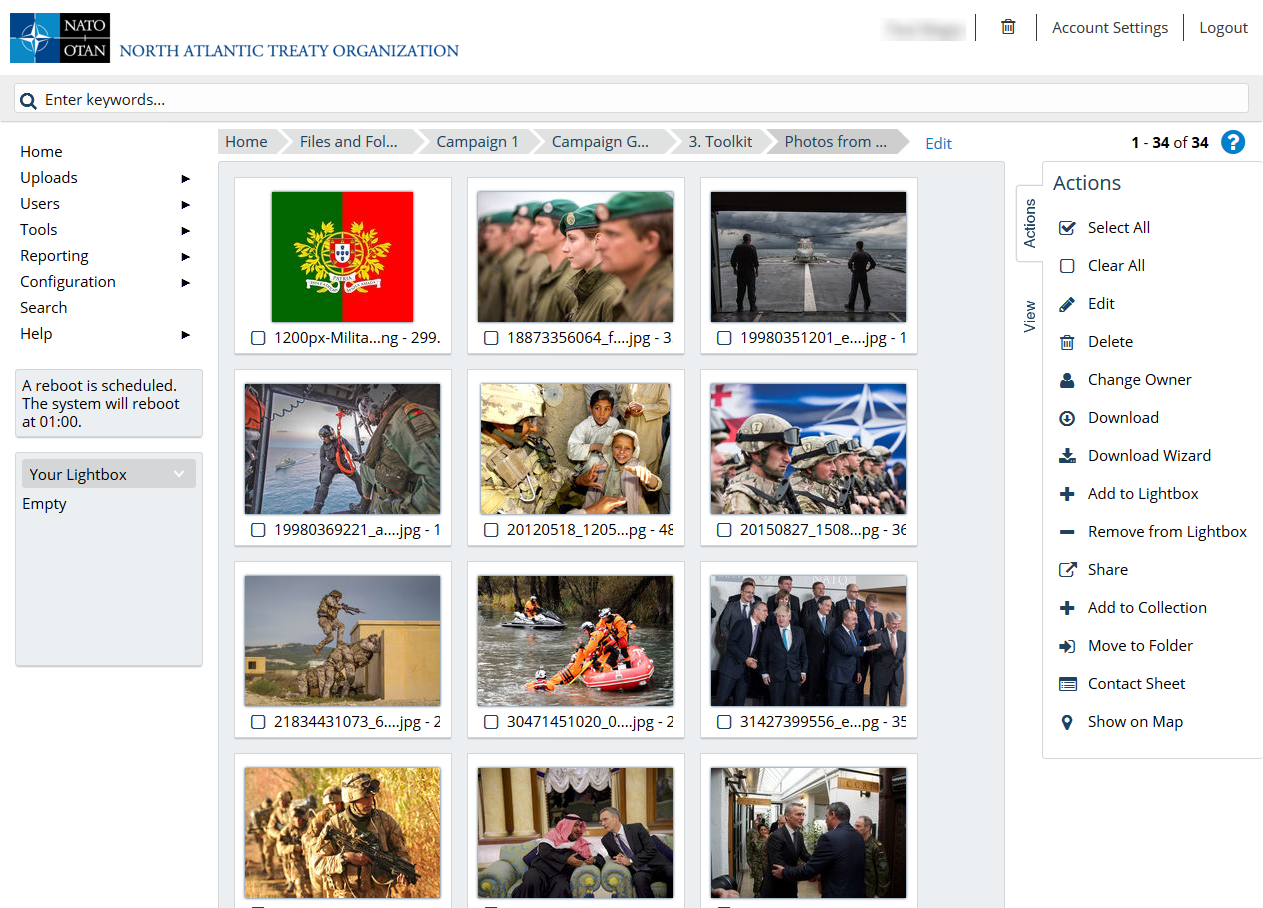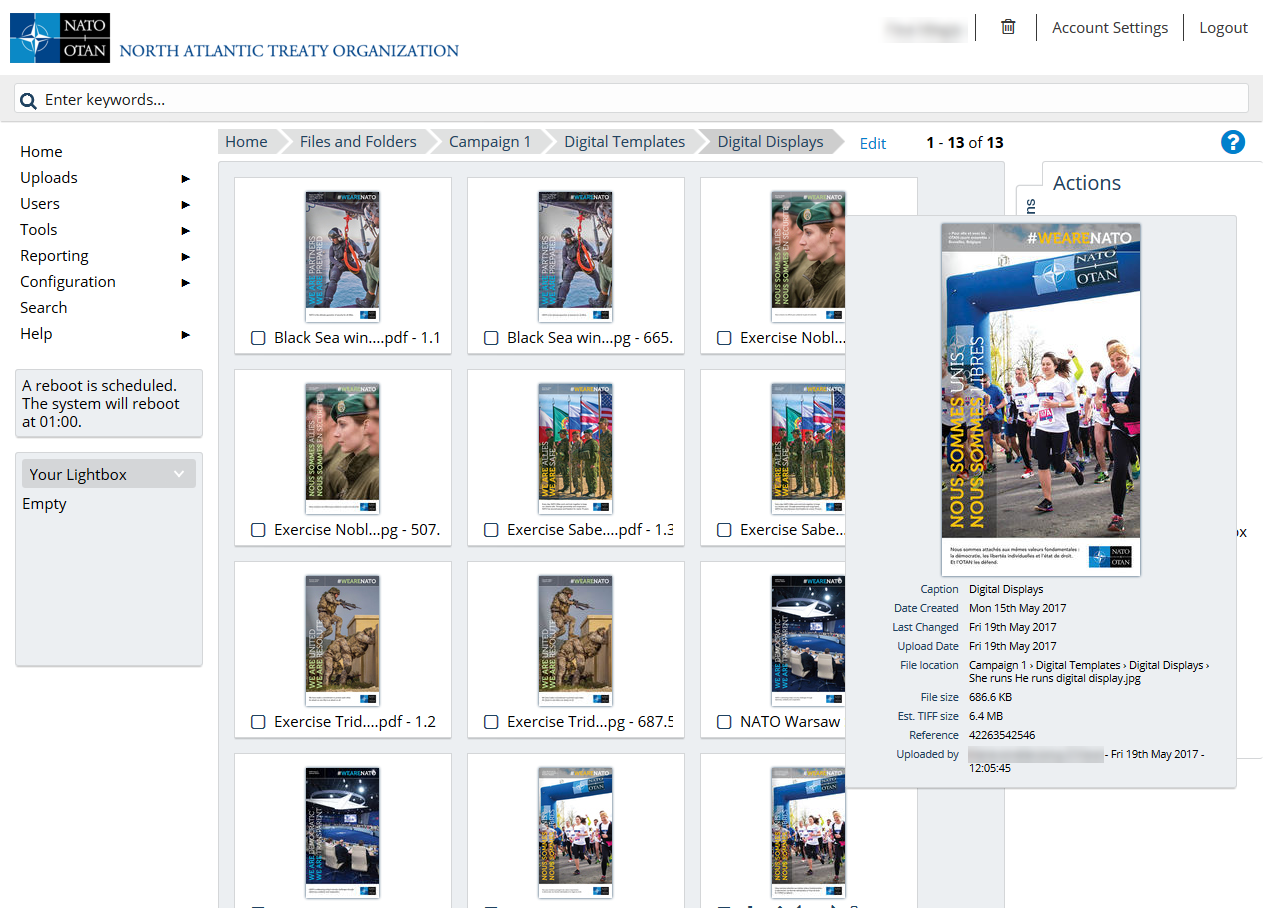 The users of the NATO Third Light collaboration platform are on the one hand national communicators, who design and run localized #WeAreNATO communications campaigns with the aim to increase awareness about the Alliance among their audiences. On the other hand, NATO bodies, agencies and commands also use the collaboration platform to contribute content and create their own communications products.
Automatic metadata upload
NATO has found that some of the features within the software have been especially useful.
Paul explains:
"We especially liked the fact that we were able to implement our own Third Light collaboration platform and have it up and running in two weeks' time. The web interface is remarkably user-friendly and allows customization of a lot of functionality in a few clicks. One of the features which is maybe less obvious, but extremely handy, is the integration with Adobe XMP metadata: when uploading photos, Third Light can read and write the metadata stored inside the photo and add it to its database. When making changes to the metadata of an asset stored in Third Light, that changed metadata is written to the asset before/when downloading it. This is a feature we have wanted for a long time."
Third Light works with many leading brands and international organizations to help them manage, store, share and distribute digital files more effectively, designing custom integrations where needed. If you think we could help your team too, just [email protected] . Or if you haven't tried our digital media library yet, sign-up today for a 30-day free trial.
---