Hillarys drive business success with effective media management
Hillarys has been a feature in British homes since 1971, when Tony Hillary fitted his very first made-to-measure blind in Nottingham. In those early days, Tony was responsible for everything from advertising to selling to manufacturing to fitting. His hard work made sure the young enterprise became a success and soon the company was hiring staff, expanding into new areas and extending the range of available products. We caught up with their busy marketing and design teams to find out how Third Light's media management software has enabled their business to thrive.
Today, more than 40 years on, Hillarys measures and fits carpets, blinds, curtains and shutters in homes up and down Britain and the Republic of Ireland. Hillarys has three manufacturing centres, two in Nottingham and one in Washington, and a dedicated testing studio, where all new designs are developed. The team of 1000 expert advisors visit customers and help them pick from the regularly updated ranges and designer collaborations of blinds, curtains, shutters and carpets. Then, the advisors take care of all the measuring and fitting, for a stress-free service that leaves the room looking and feeling wonderful.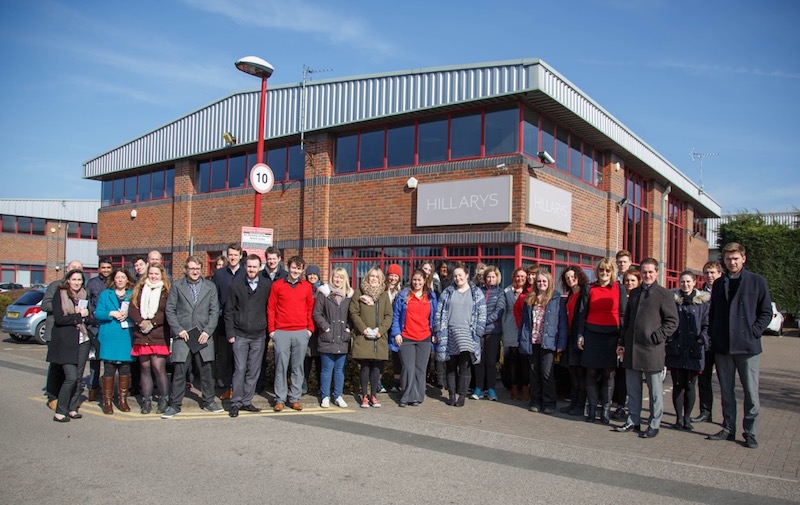 Centralizing media management
Product and promotional images are absolutely key to the ongoing success of the business, and those images need to be carefully managed and catalogued in a central place to make sure the right ones can be found and are being used in the right place, at the right time. By investing in Third Light's digital asset management software, Hillarys has enabled staff across the whole business to easily access, find, share and manage photos in one central location.
Kate Griffin, Design Manager at Hillarys explains how the software has transformed media management in the business:
"We've been using Third Light since August 2010 and the software has since been an essential tool for product managers, design managers and other marketing staff. We use a huge amount of media for product catalogues and marketing promotions, online and offline and we rely on the software to manage all of our images effectively. The product images we use are constantly being updated, so it's really important that we can easily tag them with searchable keywords and organize them in a way that means we always use the right ones."
Delivering the right content
Hillarys' use of Smart Collections has enabled them to improve the administration of their product channels so that only the correct product images are served to the appropriate place. Smart Collections are saved results of metadata searches and specific rules, so a good way of making sure metadata has been assigned correctly. For example, a search for "Spring 2016" should only return those images for use in the Spring 2016 product catalogue. Administrators can use this tool to ensure that the correct products are returned in a search, and therefore correctly used by marketing and other media managers within the business.
Kate reports:
Third Light's team has recently supported us with the implementation of hardware and software upgrades to improve speed and usability which has been an enormous benefit to the business in terms of saving time and money. All contact with Third Light has been very positive, which is one of the reasons we wanted to work with them. The team always respond in a prompt manner."
Third Light is delighted to be part of the Hillarys' success story. Could your business be next? To find out how we can help with your digital media management please [email protected] or click here to take out a free, no obligation 30 day trial.
---