Skip to end of metadata
Go to start of metadata
Introduction to this page
There are two levels of users in any space: Managers and members.
Managers
Members
Members of a space are all users given access to the space.
Members can work in a space according to the permissions and roles they have been assigned by its managers.


---
You are here:
The creator of a space is automatically
a manager of that space.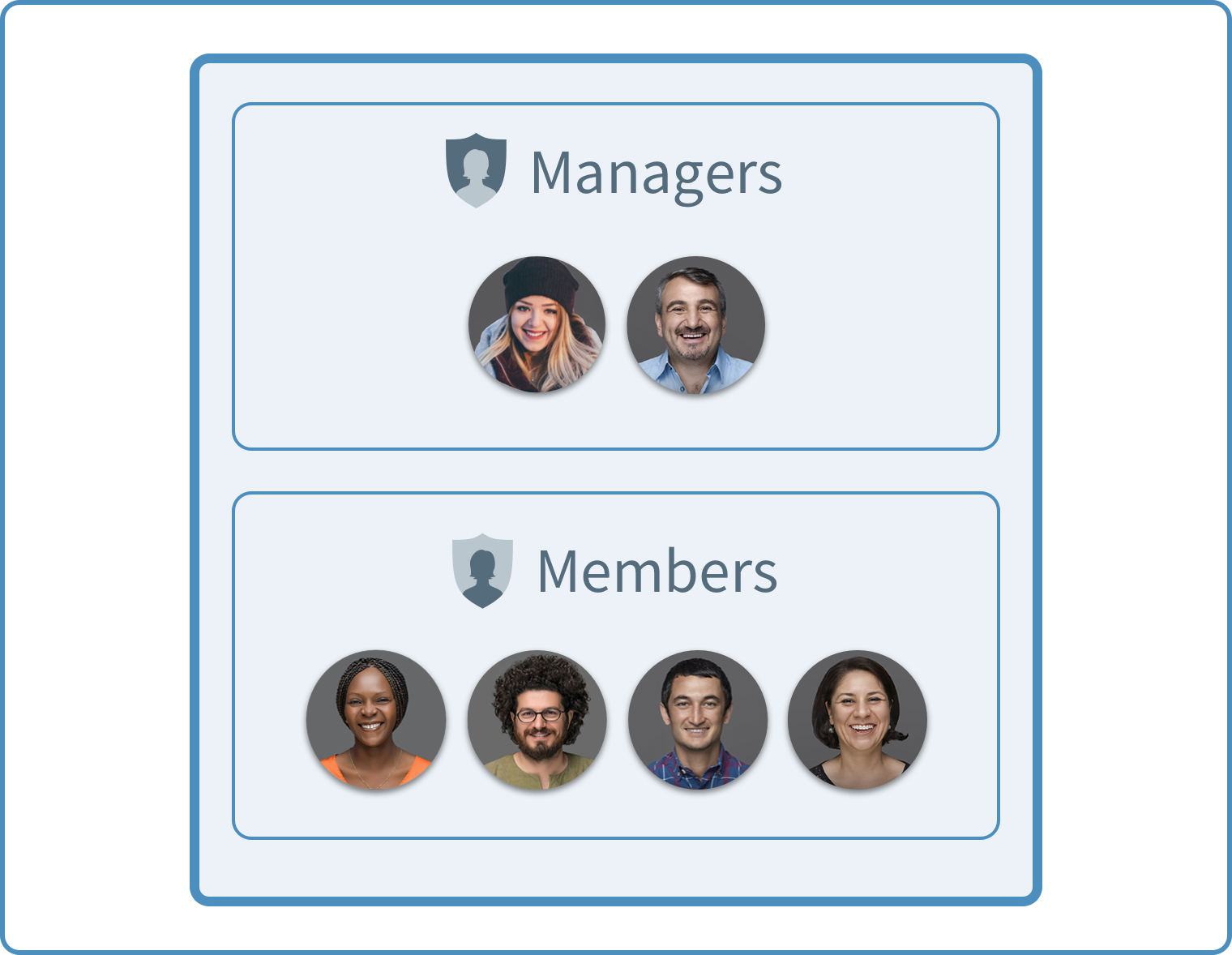 Managers give members permissions
to control how they can work with the files in that space.