Understanding Photo Management Software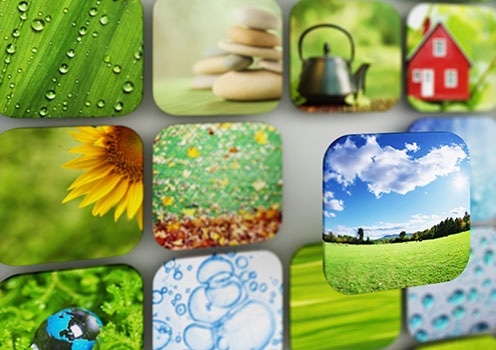 What is Photo Management Software?
As digital photography and digitisation of imagery has come to dominate personal and business communications, software for storing, organising and filing digital images has also evolved.
The management of digital photos is a process that falls under the general umbrellas of 'Digital Asset Management (DAM)' and 'Media Asset Management' (MAM). Software offering these services ranges from free and minimalist, to high-investment, complex and technical.
Third Light's Photo Management Software aims for usability and affordability. This means a range of useful features, simple software, and friendly support.
Why do I need Photo Management Software?
Adopting the right Photo Management Software can have a transformative effect on your organisation or project. Now you can:
Find and sort your photos fast.
Send and share large photos simply.
Protect master photos and avoid duplication.
Crop, resize and convert photo files quickly and in batches.
Keep photographer information, maps, permissions, captions, and notes attached to your photos, regardless of editing and reworking.
How much better is Photo Management Software than a file server?
A lot better! Once you have smart software managing your photo library, you and your team are free to get on with using, sharing and adding to your photo assets. With handy tools to crop, tag, watermark, resize, convert, preview, download and automate your photo handling, creativity and efficiency return to the fore.
With Third Light's Photo Management Software you can:
Automate the integration of photos for social media, Dropbox, the Adobe Creative Suite, WordPress, Drupal, Sharepoint or any other Content Management System (CMS).
Delegate the editing and versioning of your photos to other contributors and team members.
Share previews and photos between collaborators and customers.
Control the access and editing rights of other team members.
Find appropriate photos in a fraction of the time you used to take, by using search tools.
CHAT: Talk to Third Light about your Photo Management needs.
TRY: Sample Third Light's Photo Management Software for free.
What kinds of photo files can the software manage?
Almost any kind of image you have can be stored. From JPEGs, GIFs, PDFs and TIFFs to Raw and Video files – Third Light's Photo Management Software works on all kinds of digital content. Its powerful import and handling tools make light work of heavy loads, and file conversions are at the tip of your fingers.
A full list of supported file formats can be found here.
What does Photo Management Software require?
All you need is the photos you want to store, and a web browser!
Third Light's software is easy to use. It is a ready-to-use product that is accessed from your web-browser (eg. Safari, Firefox, Internet Explorer). It is accessible from any desktop or laptop computer, as well as from mobile phones and tablets. It can be designed to fit your workflow and comes with desktop software to help you complete your uploads smoothly. To guarantee your success, it also comes with free technical support.
You can choose to have Third Light host your library storage space, store it in-house yourself, or if you prefer, you can store your files in a secure personal cloud – so you'll always know where your content is.
Why should I get my Photo Management Software from Third Light?
Our customers recommend us; according to independent reviews, Third Light's software is "user-friendly", "super at searching", "friendly and efficient", and "the perfect fit".
Uniquely connected to the UK's University of Cambridge, the Third Light team have been innovating in Photo Management since 2002.
At Third Light we guarantee to make your photos manageable.
CHAT: Talk to Third Light about your Photo Management needs.
TRY: Sample Third Light's Photo Management Software for free.
Frequently Asked Questions about Photo Management software
---